Even among the already distinguished sake of Tohoku, Miyagi sake warrants special attention. Generally speaking, Miyagi sake is gracefully dry with a clean finish, pairing perfectly with the region's famous seafood. But how did Miyagi sake come to be the way it is today?

Miyagi is home to twenty-five sake breweries. Decades of improvement in rice cultivation, famous master brewers refining their technique, and unique innovations have helped Miyagi shape the path of the entire industry. Today, Miyagi sake consistently places highly at many national and international competitions. That said, it could be that the original drive to produce delicious sake in Miyagi was simply to quench the thirst of a powerful samurai.

In 1601, powerful feudal lord Date Masamune moved to Sendai, built a castle, and soon expanded his ever-growing fiefdom to control large swathes of the Tohoku region. His stratagems apparently made him thirsty because in 1608, Date sent for a master brewer from Nara to establish a sake brewery near his castle, behind where Sendai City Museum stands today. A monument at the original water source memorializes this origin of Miyagi's sake industry.
Today, Miyagi sake is dominated by premium junmai varieties of sake. The word junmai (lit. "pure rice") means that the sake was brewed using only water, rice, yeast and koji (a mold used in fermentation). Miyagi junmai tends to be smooth, have a slight and pleasant dryness, and exhibit good umami. Junmai sake pairs well with and does not overpower fresh seafood—another delicacy Miyagi is known for, which is landed at major fishing ports all along the Miyagi coast. Some of the big names in classic Miyagi junmai are: Suminoe and Hirakou Breweries in Ishinomaki, Otokoyama Honten and Kakuboshi Breweries in Kesennuma, and Urakasumi and Abekan Breweries in Shiogama. In 1986, the Miyagi Sake Brewers Association proclaimed the prefecture's flagship style to be junmai—55% of Miyagi sake by volume is junmai, compared to the national average of just 22%.
Justin Velgus at Ichinokura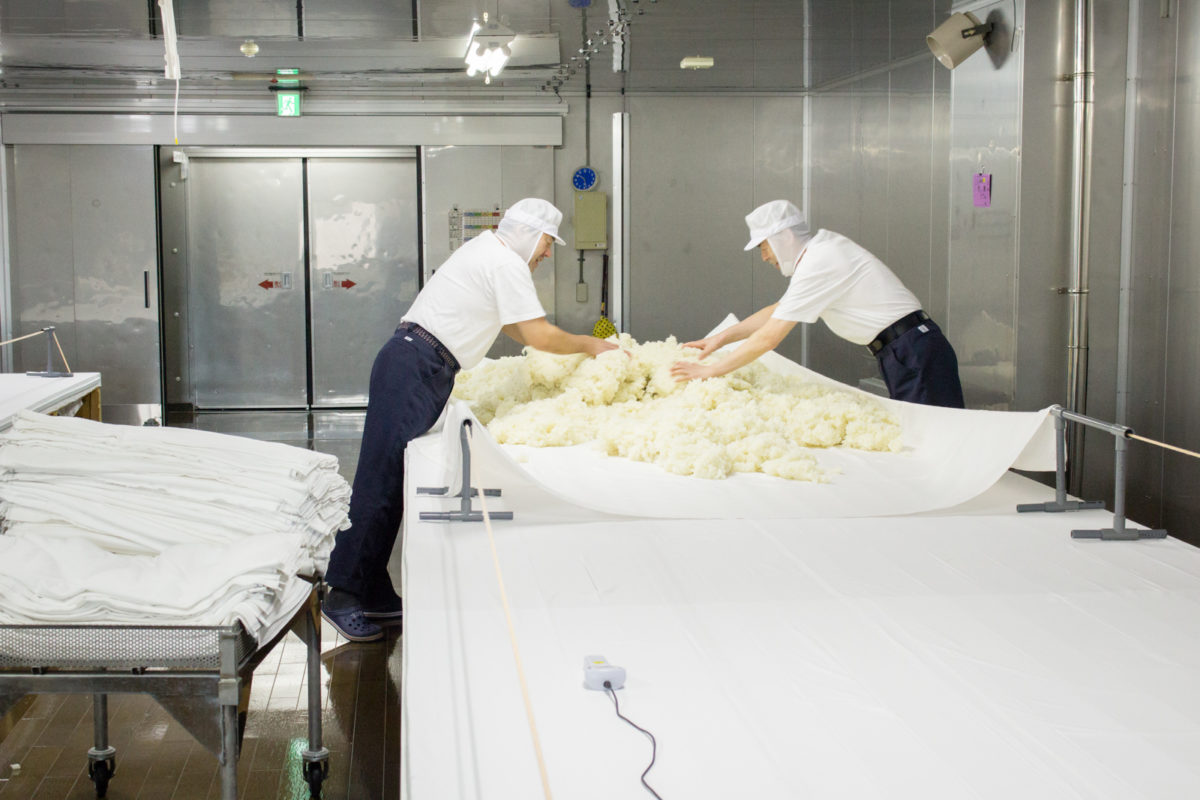 Several master brewers have propelled Miyagi sake to national fame. Many modern brewers in Miyagi and neighboring prefectures were trained and influenced by the legendary Sagoro Hirano (1900–1981). Regarded as the most talented member of the highly respected Nanbu Guild, his "Hirano style" of managing a brewery and cultivating koji was fine-tuned during his career at Urakasumi Brewery. It helped define standard operating procedures for the industry.
Hirano's nephew, Juichi Hirano (1929–2016), was the genius behind the creation of the brewery's signature Urakasumi Zen. Zen is considered a junmai ginjo: like regular junmai, it contains no added alcohol, and the high polish of the rice used to brew it classifies it as a ginjo. For a sake to be classified as ginjo, it must be brewed with highly polished rice. Because of that, ginjo sakes are generally lighter and more aromatic, often exhibiting a fruity or floral aroma. This delicateness makes ginjo sake best enjoyed at room temperature or chilled. Zen became a landmark drink, helping popularize the ginjo style which grew into an outright craze in the 1980s.
Urakasumi Zen (photo by Urakasumi)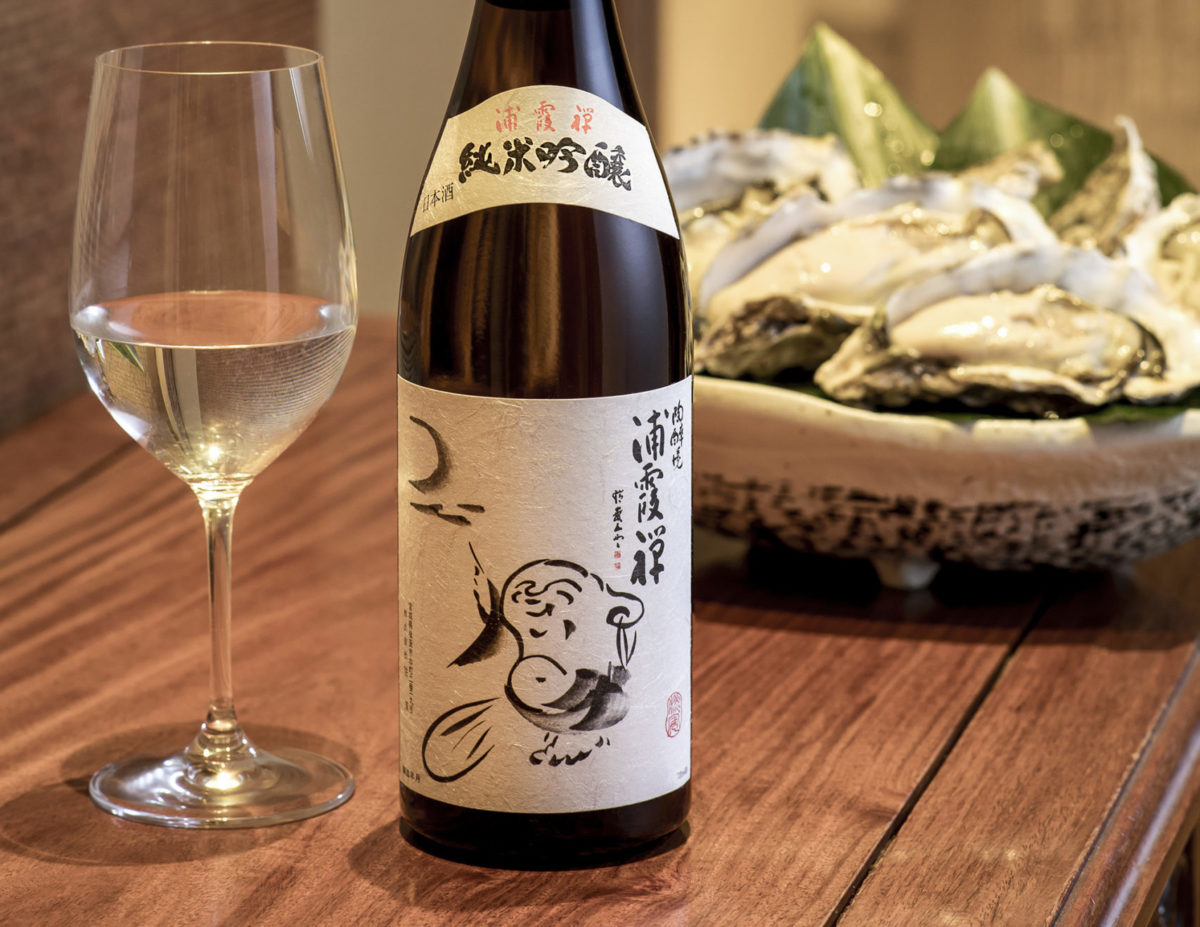 Brewery presidents would also play their part in innovating Miyagi sake. In 1998, Waro Suzuki, late third president of Ichinokura Brewery in Osaki, directed the production of one of the nation's first popular sparkling sakes, Suzune. Their low-alcohol Himezen brand represents yet another breakthrough in technical innovation.
Samurai history, innovation, quality, and flavor: just a few things that make Miyagi sake worth a drink . . . or several!
How to Experience Miyagi Sake
First, of course, is to drink it! Before you even step foot outside Sendai Station, sample some for just ¥100 at the Fujiwaraya sake vending machine. Downtown, Sake Bar Hatago on Jozenji-dori Avenue is another welcoming venue where you can acquaint yourself with the world of sake. It offers a selection of sixty different sakes and a canopy-level view of the avenue's famous zelkova trees. In fact, izakaya across the prefecture serve Miyagi sake—local sake is pretty much a given at any good indie establishment. Many of my personal favorite izakaya are located in the yokocho of central Sendai.
Roger Smith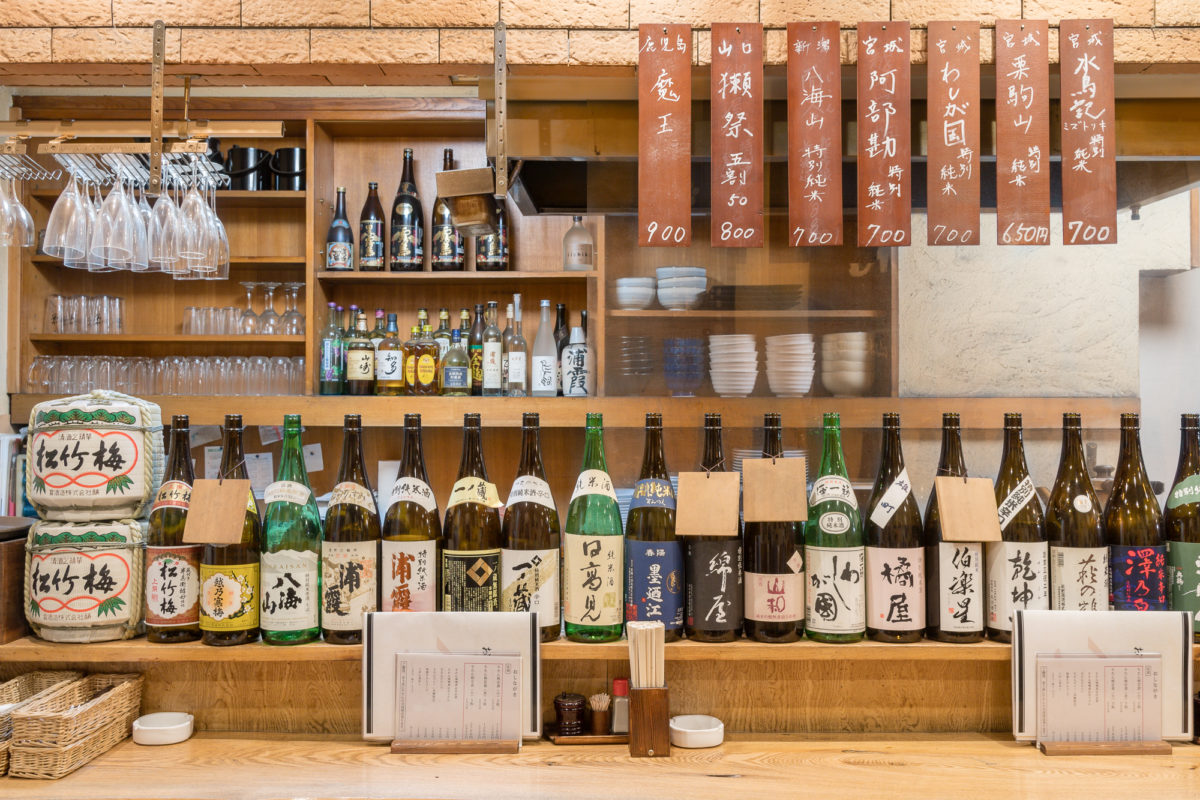 Another way is to experience Miyagi sake is do a brewery tour. Sake breweries including Otokoyama Honten, Zao, Urakasumi, Moritami, Ichinokura, and others will provide tours with advance reservations.
Kesennuma Tourism Authority at Otokoyama Honten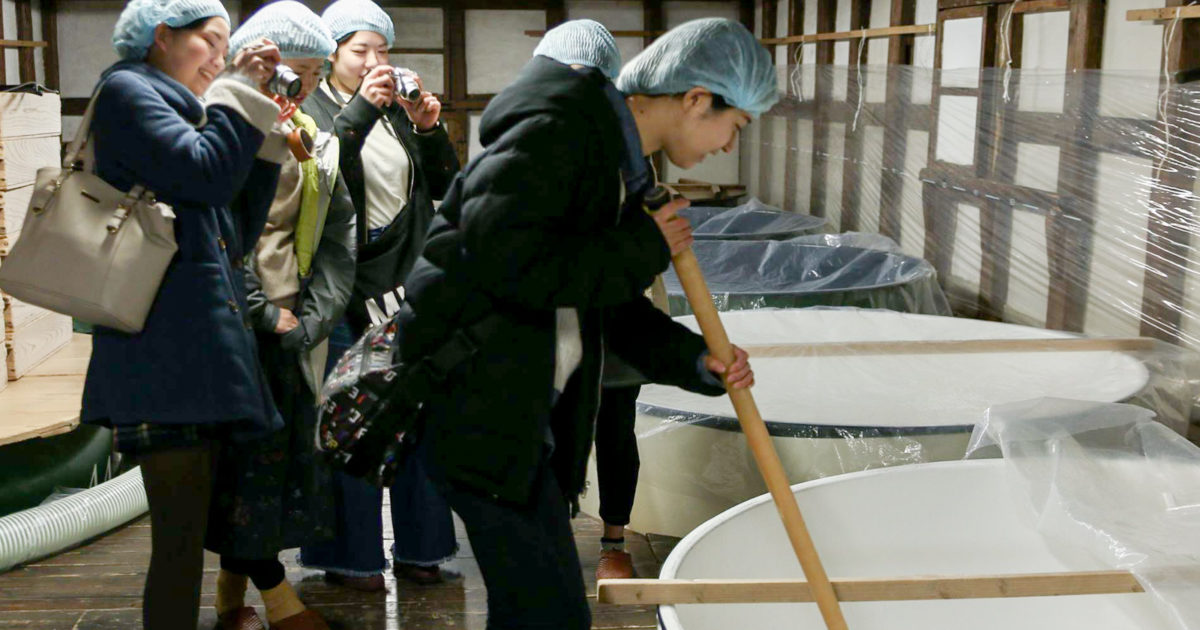 Finally, don't forget to pick up bottles of your favorites while you are in Miyagi. Many Miyagi sake breweries produce in small quantities and do not export outside the region, so this is your chance to obtain a bottle you won't be able to find anywhere else! Bottles can be purchased directly through each brewery, or at local product markets, gift shops, liquor stores, and grocery stores throughout the prefecture.
Justin Velgus at Urakasumi