Miyagi Prefecture is home to some of Japan's most beautiful natural scenery. Why just look at it from shore? Stand up to the challenge and try a SUP (stand-up paddleboarding) experience! Local guide companies offer SUP experiences at many locations throughout Miyagi. Please note that most companies require advance bookings, and that availability is subject to weather conditions.
Roger Smith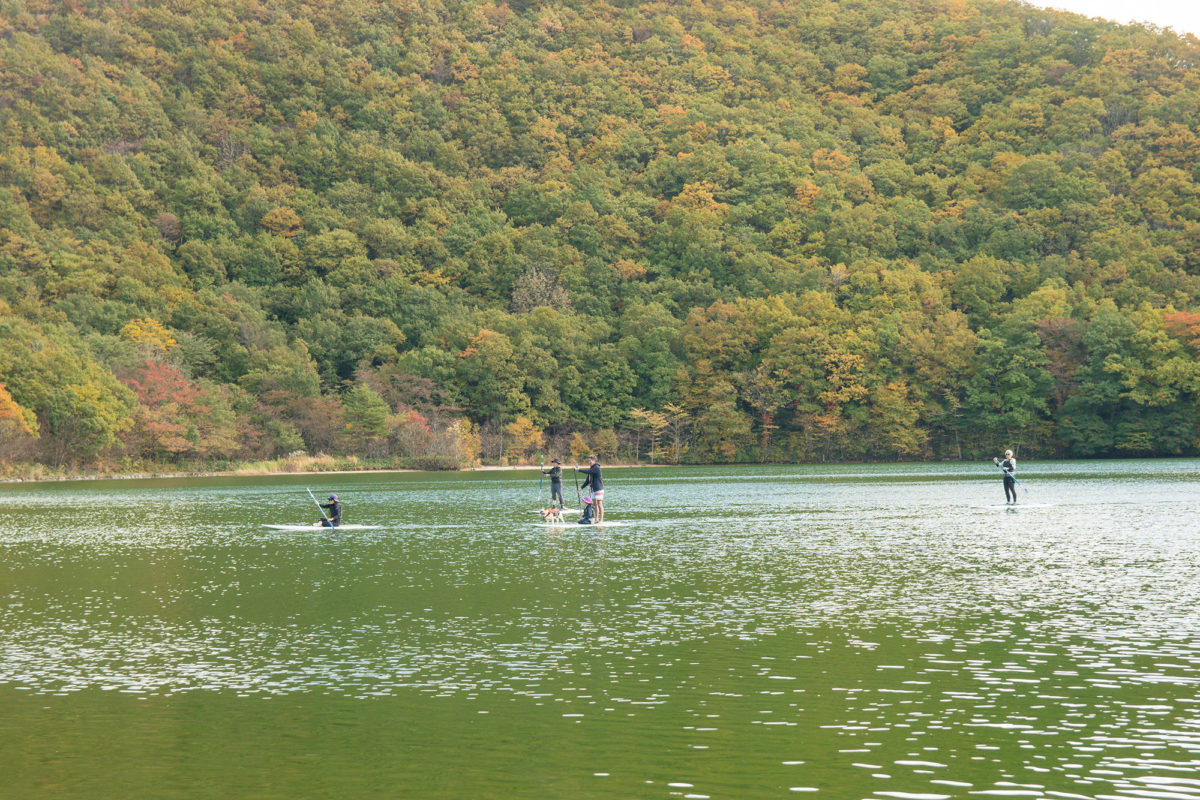 Autumn colours on the water in Naruko
Paddle atop the beautiful waters of Lake Katanuma, surrounded by mountains ablaze with the colors of autumn. The Naruko Earth Sports Project offer two-hour packages for all levels every Sunday, and the second and fourth Saturdays of the month, from May to mid-October.
Koichi Watanabe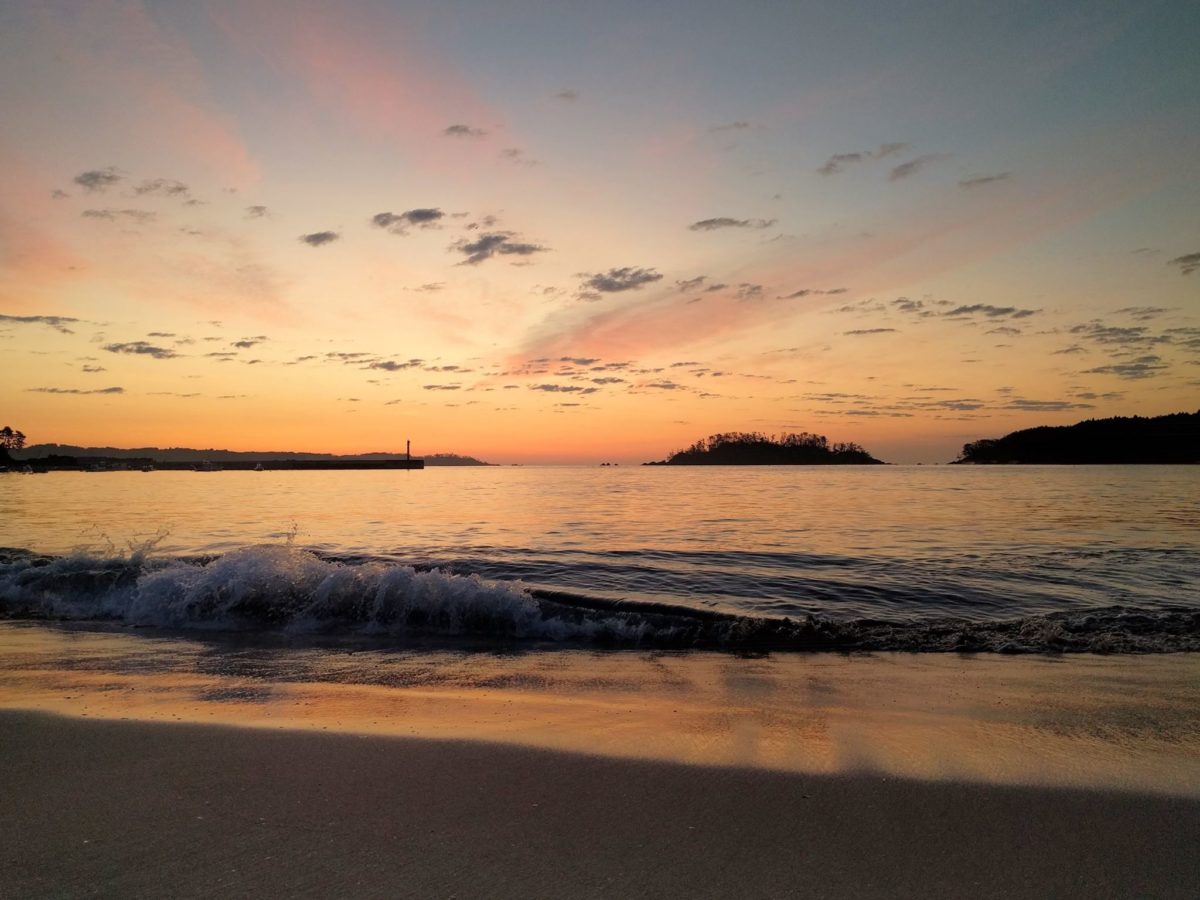 SUP at one of Japan's Top 12 Beaches
Kodanohama is a beautiful beach located on scenic Oshima Island. It is ranked one of the twelve best swimming beaches in Japan by the Ministry of the Environment. The Oshima Paddle Club offers stand-up paddleboarding (SUP) lessons here in summer.
Barefoot Surf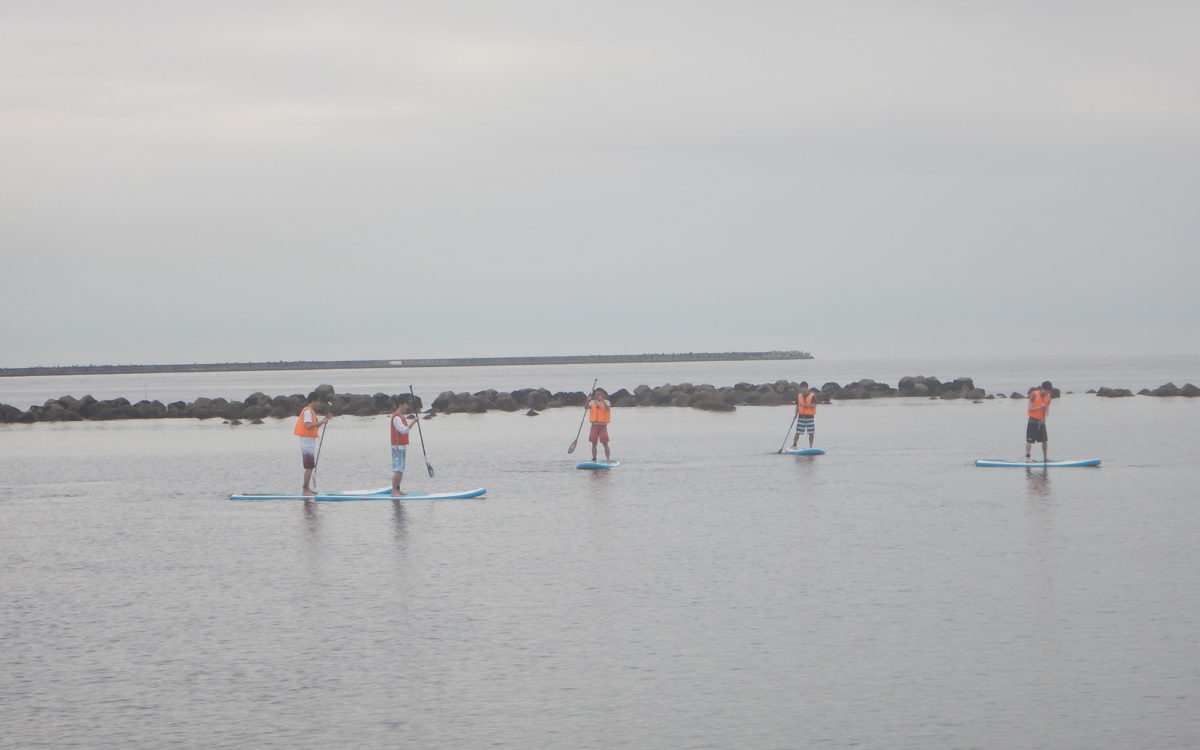 Sendai Port and Shichigahama are popular surfing locations. With Barefoot Surf, you can make the most of your visit with a SUP or surfing experience. Tours and lessons are available for all levels, guided by pro surfers!
Carlsbad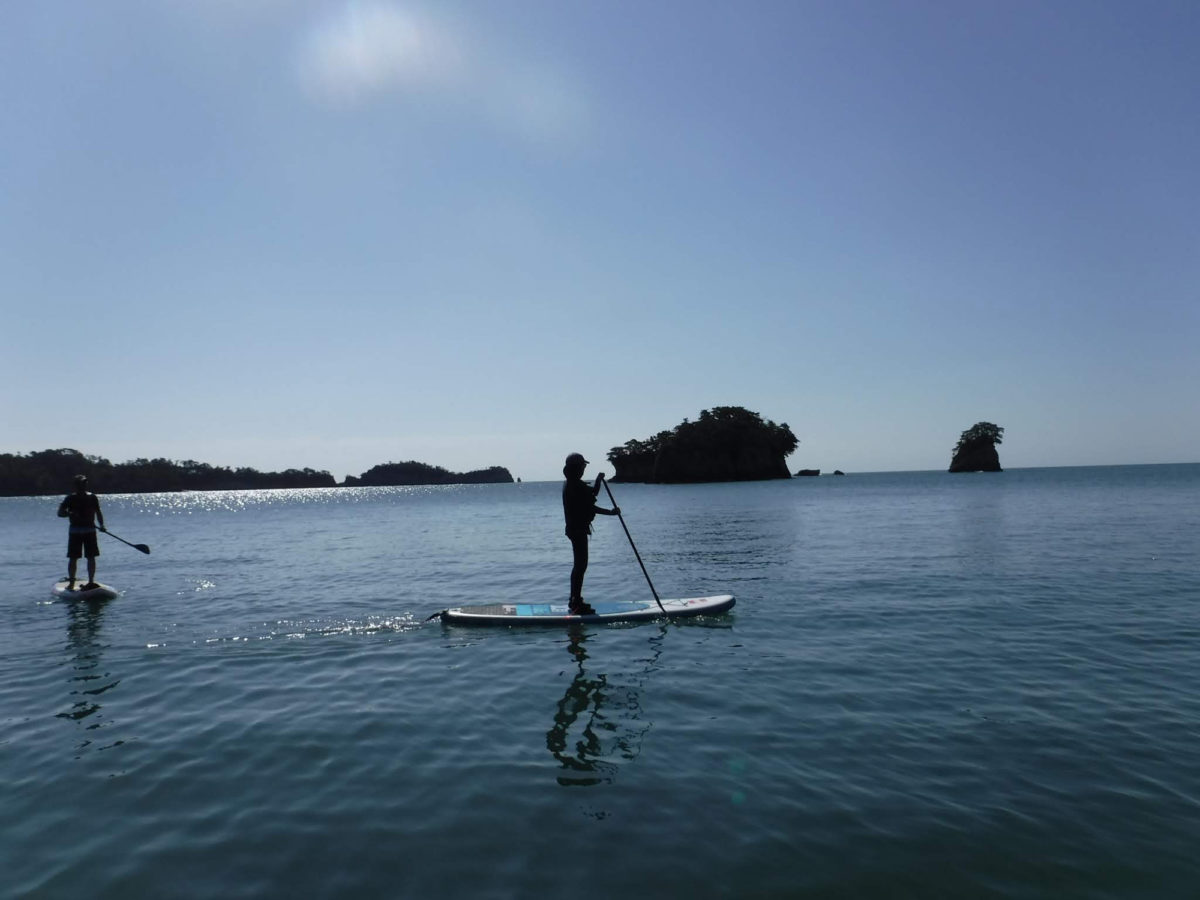 Last Update
March 26, 2020

By stand-up paddleboard you can see some of the most beautiful parts of Miyagi in a way you would never be able to by car or boat. It's not too difficult either—I was able to pick it up in about thirty minutes, so was able to spend the rest of the time exploring and taking in the scenery at my own pace.

Matsushima Bay

Northern Miyagi

Sanriku Coast

Sendai

Tags