Fish markets are popular with visitors curious to see the inner workings of Japan's fishing and restaurant industries. Miyagi is located by one of the world's three richest fishing grounds, and home to fish markets both large and small. Markets that would be accessible to only dealers in other parts of Japan are open to the public here. Come see fresh catch being unloaded from boats, eat fresh seafood, watch live seafood auctions, and at one market even participate in an auction yourself!
Watch a live tuna auction in the maguro capital of Japan
Shiogama Fish Market・塩竈市魚市場
Shiogama Port lands the largest catch of maguro tuna in all of Japan. At the Shiogama Fish Market here, visitors are invited to watch as these prized fish are auctioned off! Visitors can either watch freely from the second-floor observation deck, or from the auction floor itself via a guided tour. Despite its impressive industry reputation, the Shiogama Fish Market still flies well under the tourist radar so it's unlikely you'll have to queue up or jostle with other tourists for a good view. The market also houses a seafood diner, shop, and a small "maguro museum" where you can learn more about these valuable fish and the Miyagi fishing industry.
Wesley Keppel-Henry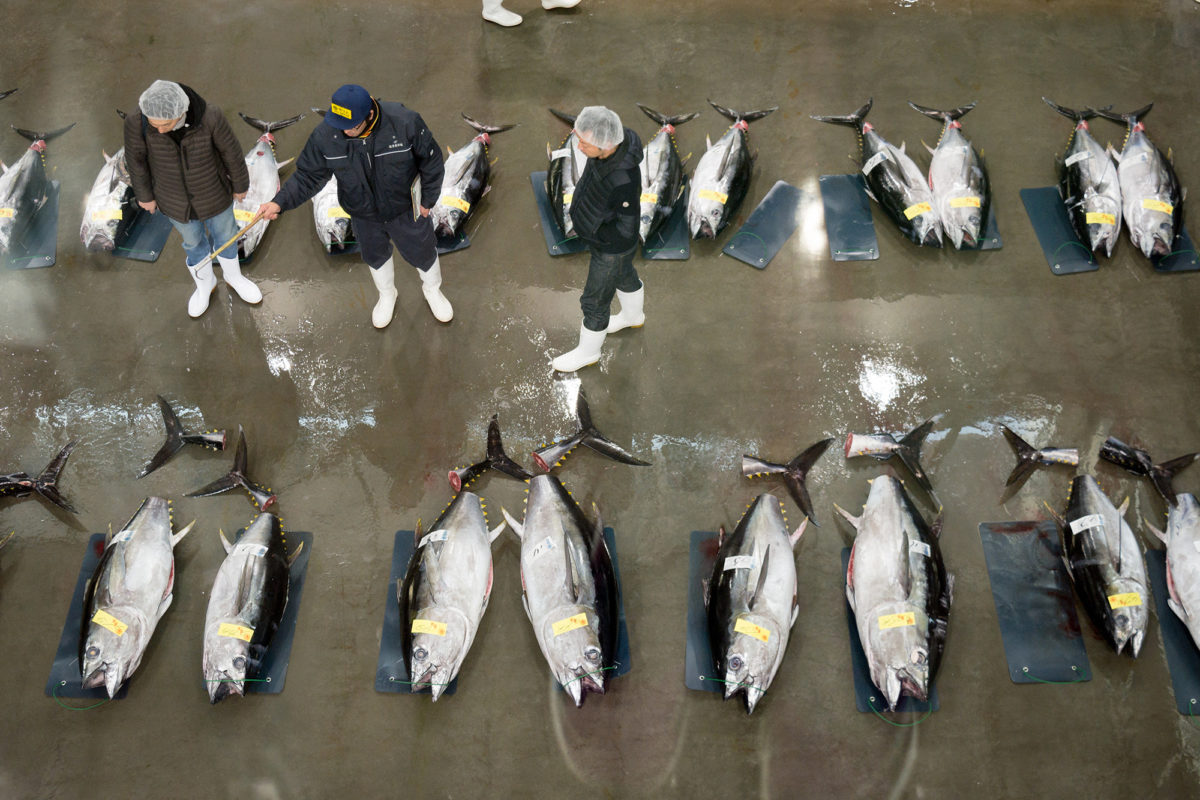 Shop freely alongside industry buyers
Shiogama Seafood Wholesale Market・塩釜水産物仲卸市場
The Shiogama Seafood Wholesale Market is open to both dealers and the general public. There are around 140 stalls selling all kinds of fresh seafood unloaded from the neighboring Shiogama Port, as well as dried and prepared items. This is a good place to try popular as well as unusual seafoods like sea urchin, hoya (sea pineapple), and tuna heart. Enjoy the lively atmosphere with sounds of the shopkeepers bantering and bartering as people peruse their offerings. The market includes a food court with five restaurants where you can buy something fresh and have it cooked for you right there. The most popular eating option is the My Kaisendon seafood rice bowl: visitors purchase a set of rice and miso soup, then select their favorite pieces of seafood to create a custom meal.
Shiogama Seafood Wholesale Market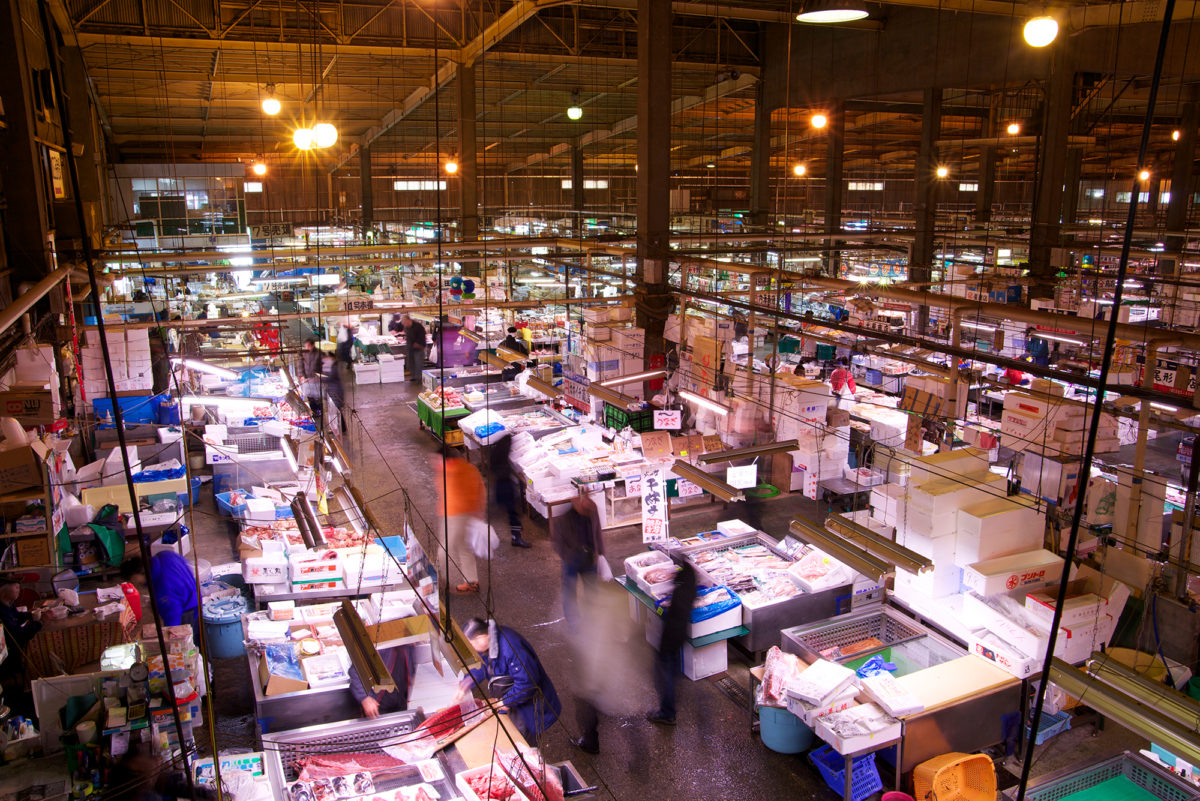 Participate in a real seafood auction
Yuriage Port Morning Market・ゆりあげ港朝市
Yuriage Port, just south of Sendai, has existed as a fishing port since the Edo Period. It is one of Japan's top spots for akagai (ark shell clam) and Japan's northernmost fishing spot for shirasu (whitebait). The morning market is open Sundays and holidays from 6 a.m. to 1 p.m., with an auction taking place at 10 a.m. Unlike most auctions, this one is open to the public! Everyone is invited to grab a numbered fan and bid on the fresh seafood and produce here.
Yuriage Kou Asaichi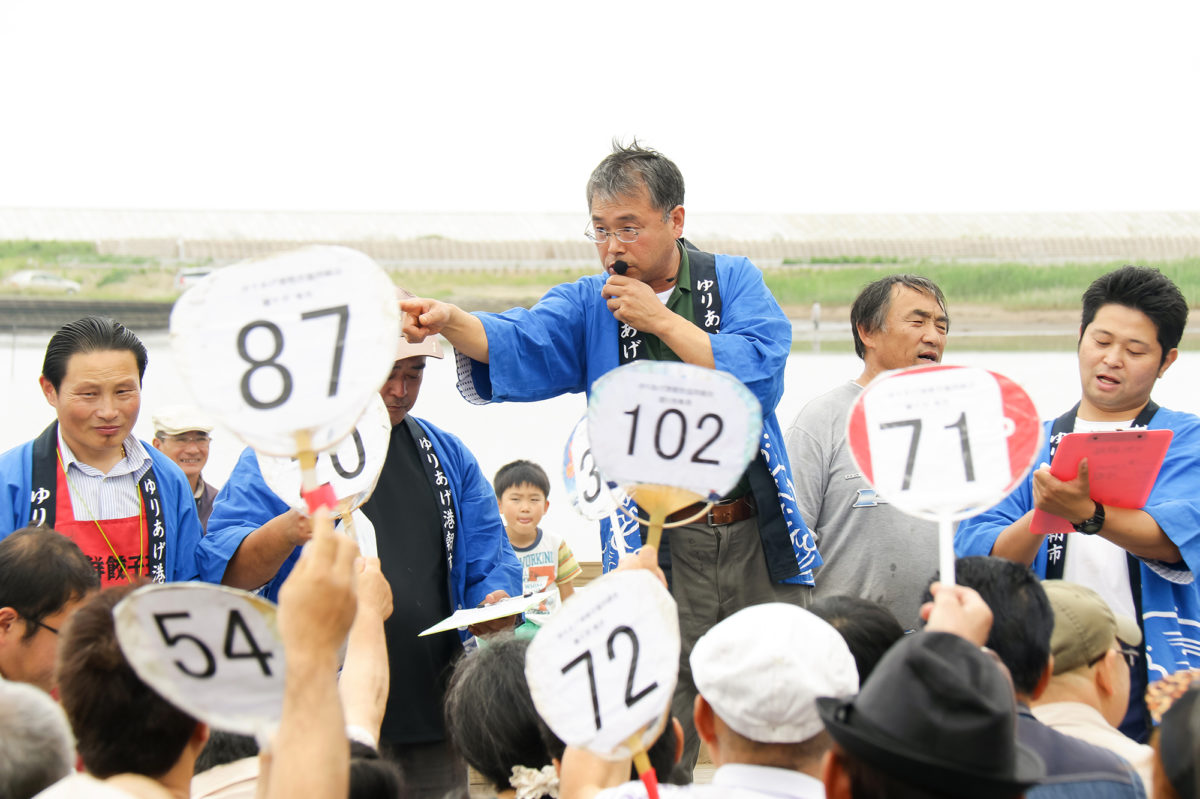 Japan's #1 producer of katsuo, shark, and swordfish
Kesennuma Fish Market・気仙沼さかな市場
Kesennuma is one of the largest fishing ports in Japan, accounting for more than 70% of the country's shark and swordfish production. It is also Japan's top producer of katsuo (skipjack tuna), and is a major producer of mackerel, salmon, and shellfish. This bustling wholesale fish market is a place where visitors can watch ships unload their haul, and observe as buyers inspect fish and bid in silent auctions. For an in-depth explanation of the fishing, processing, and auctioning methods used at the Kesennuma Fish Market, there are English guided tours available by advance booking through the Kesennuma Tourism and Convention Bureau.
Kesennuma Tourism Authority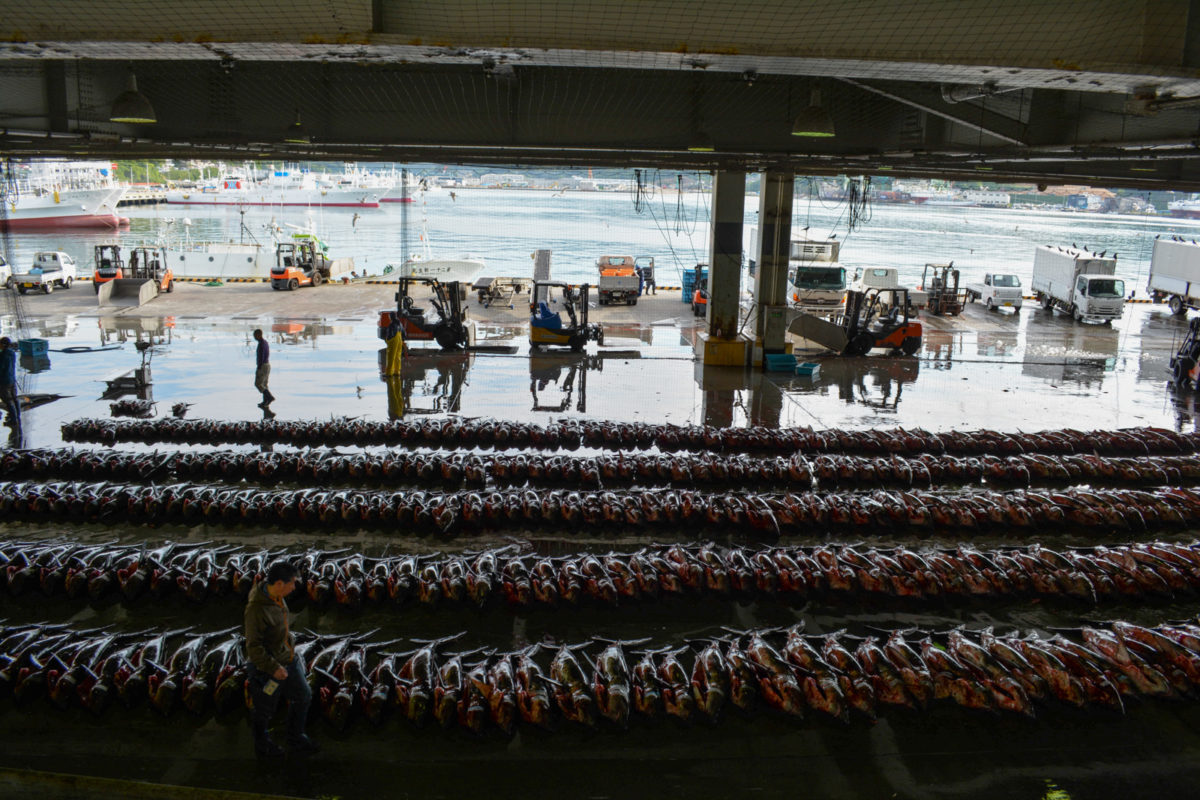 The keystone of a local fishing village
Onagawa Fish Market・女川さかな市場
Onagawa is a small coastal town with a local economy based around its fishing industry. The wholesale fish market here is only open on days when the Onagawa fishing boats return to port. If a single, low siren sounds in the early hours of the morning, head for the market! When the double siren sounds, the fish landing and auction begin. Visitors can watch the action from the second-floor observation deck. The Onagawa Fish Market also features an on-site restaurant with breakfasts consisting of fresh catch just hauled in from the boats.
Admission: Free
Access: 15-minute walk from Onagawa Station (Ishinomaki Line)
Last Update
December 10, 2022

Visit any of Miyagi's fish markets to observe and better appreciate the effort that goes into bringing delicious seafood to your dinner plate!

Matsushima Bay

Sanriku Coast

Sendai

Tags