To first-time visitors, Onagawa looks like a fishing village gone posh. A train station/hot springs complex designed by celebrity architect Ban Shigeru opens up onto an Edo-chic town square, and just beyond that—the sublime Onagawa Bay. The atmosphere beckons tourists, but also begs the question: can a place this idyllic be authentic?
Wesley Keppel-Henry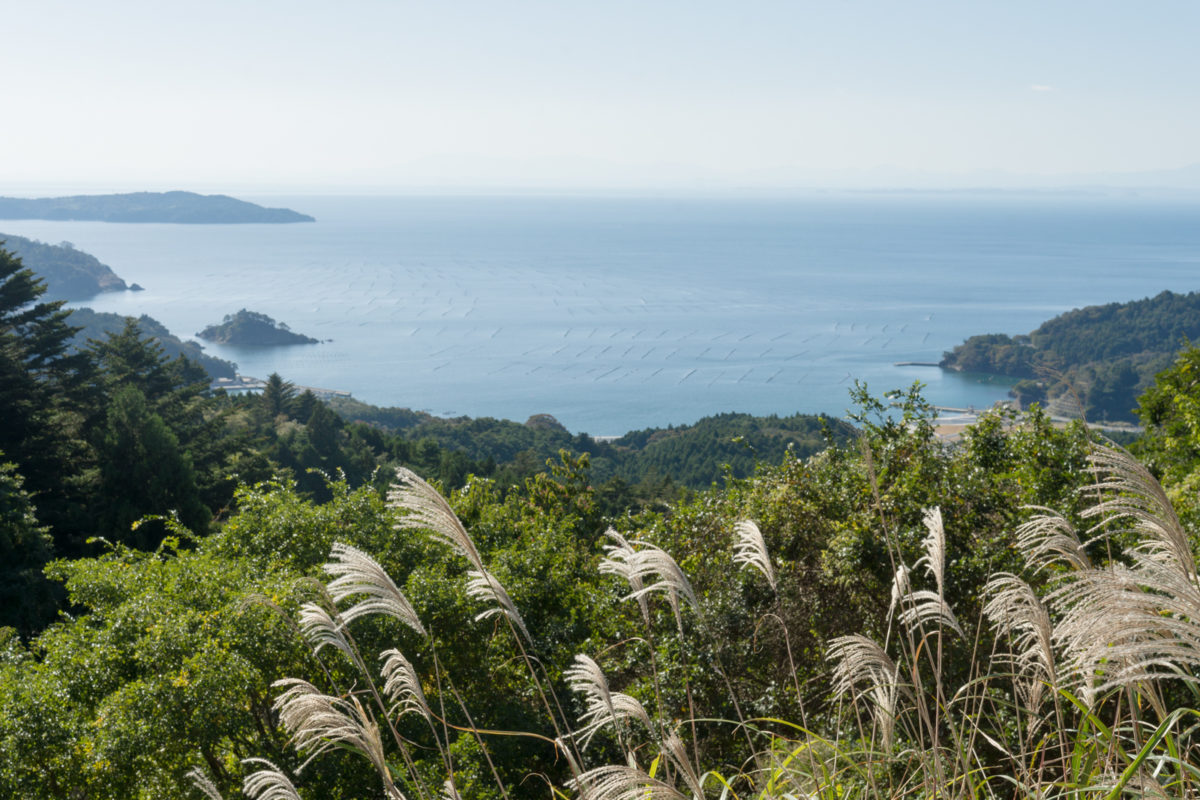 Far from being just a bid for tourism, the synergy of design and community in Onagawa is the real deal—a true story of revival through grassroots resolve. In 2011, 70% of Onagawa was decimated by the Great East Japan Earthquake and tsunami. With most of the town's buildings washed away, the town was left no choice but to rebuild from the ground up. In spite of the loss and sorrow they felt, many in the community recognized that it was an opportunity to create something new. Their old Onagawa, a town which had evolved gradually over the ages, had been wiped out in a single day. The old Onagawa would live on in the hearts and minds community members. They would build a new Onagawa, one not molded by centuries and circumstance, but by collective vision and intent.
Wesley Keppel-Henry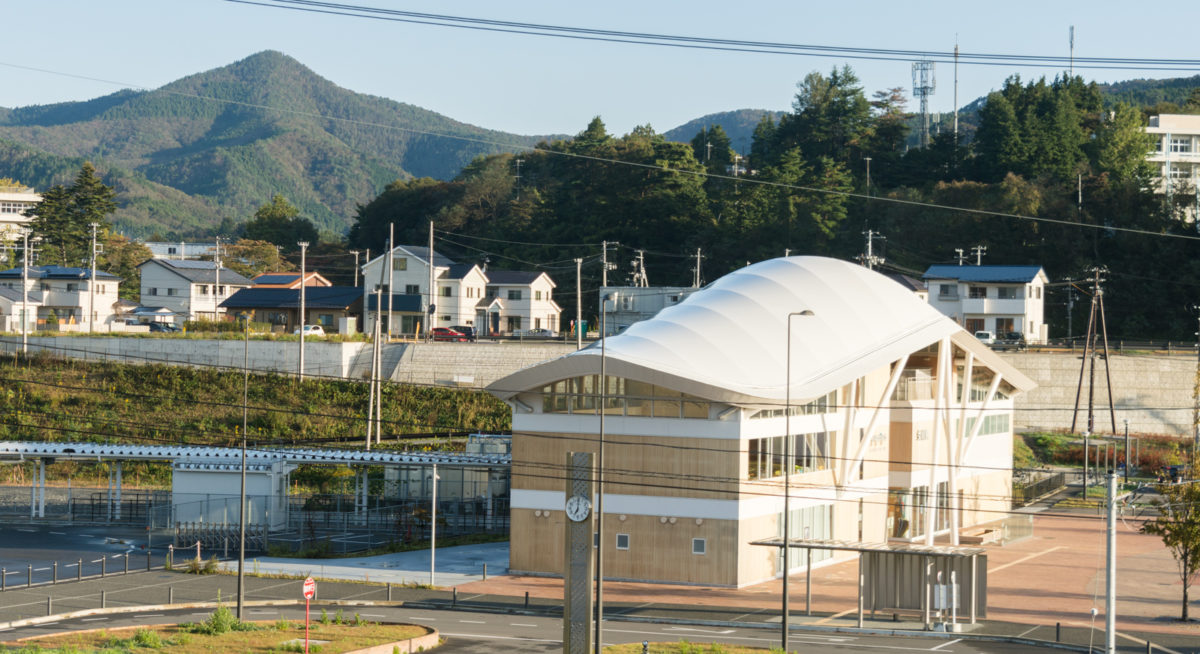 One problem facing Onagawa, as well as most other small towns in Japan, was that its young people were moving away to the big cities. New Onagawa has enticed young people to stay by diversifying employment opportunities. Onagawa commerce has traditionally been dominated by the fishing industry, but the new Onagawa also courts young artisans and entrepreneurs to set up shop. Several of these workshops are located in Seapal Pier Onagawa, a modern complex of low wooden buildings that serves as the town square and shopping area. They range from the practical Kuriya, an exquisite artisanal soap workshop, to the whimsical Konpo's Factory, a toy store with most of its real estate occupied by a life-sized cardboard Lamborghini; from the traditional wooden wares of Onagawa Factory to the contemporary Sugar Shack, a bar owned and operated by local graffiti artist D Bons.
For a small fishing village, Onagawa has surprisingly vibrant and welcoming nightlife. One Saturday night I dropped by Onagawa's craft beer bar Garuya, where I ran into local soapmaker Kuriya-san and Mayor Yoshiaki Suda! We all sat down for a beer together. I learned that Mayor Suda has been in office since 2012, so has overseen practically the entire reconstruction. It was an honor to get to speak with such an active and visionary public official. When I told him as much, he demurred, saying it was a team effort that wouldn't have been possible without industrious creatives like Kuriya-san.
Miyagi_Prefecture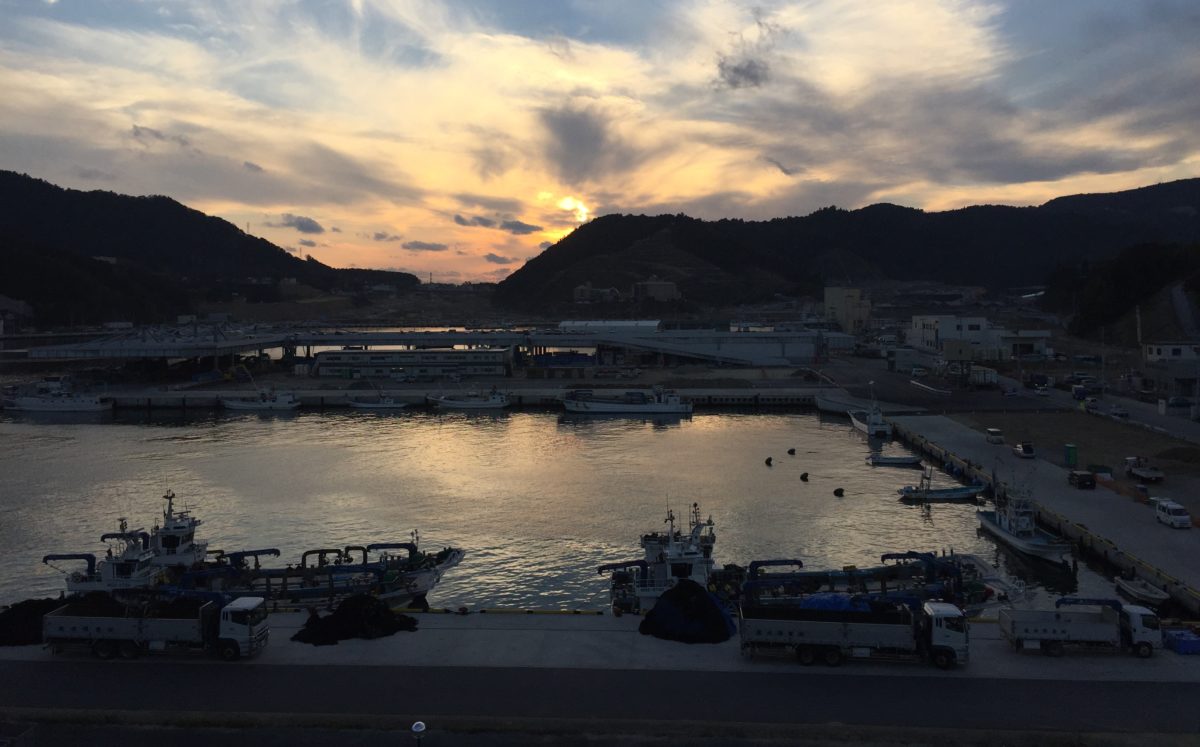 Naturally, there are also a number of good places to eat. Seafood reigns supreme in Onagawa thanks to its storied fishing industry. Delicious, fresh seafood can be had for cheap virtually anywhere in town.
For the very freshest, plus a unique experience, the Onagawa Fish Market can't be beat. If you are in Onagawa in the wee hours of the morning, listen carefully: do you you hear a single, low siren? If so, make your way to the market. On days when the siren sounds, it means that the fishing boats are returning to port. When the double siren sounds, the mizuage (fish landing) and auction begin. Visitors can watch the action from the second-floor observation deck. Onagawa Fish Market also features an on-site restaurant where you can enjoy the fresh catch you've just seen hauled in off the boats for breakfast!
Wesley Keppel-Henry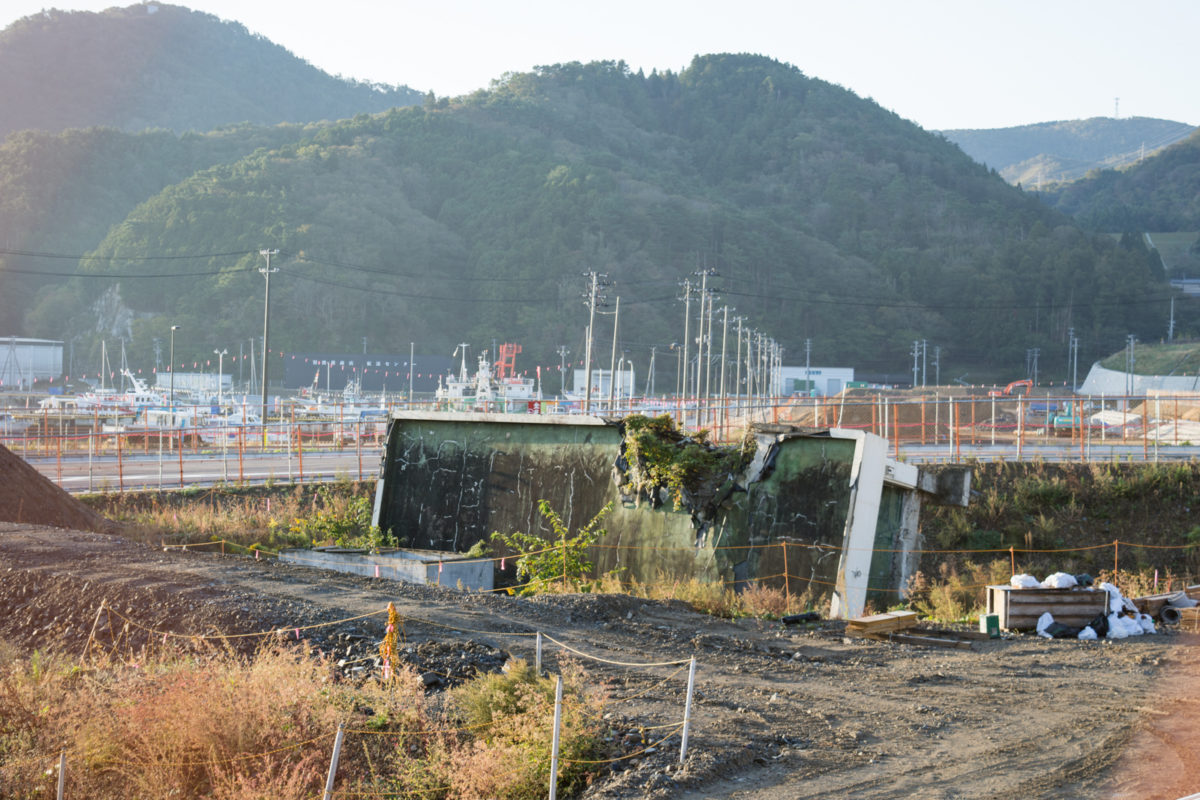 Last Update
August 8, 2019

On the short walk between the new town square and Onagawa Port, you'll encounter a dilapidated, overturned building strewn with rubble. This was the town's police station, left where the tsunami dragged it. The town has preserved the site as a testament to the power of the sea and a reminder to future generations. Visitors are invited to view the site to get some idea of the destruction the tsunami caused. Onagawa has seen a remarkable rebirth, but the town intends to never forget nor completely erase the destruction on which its current incarnation is founded.


WEBSITEhttp://www.town.onagawa.miyagi.jp/raihou.html

Sanriku Coast

Tags