Photo by Kesennuma City Memorial Museum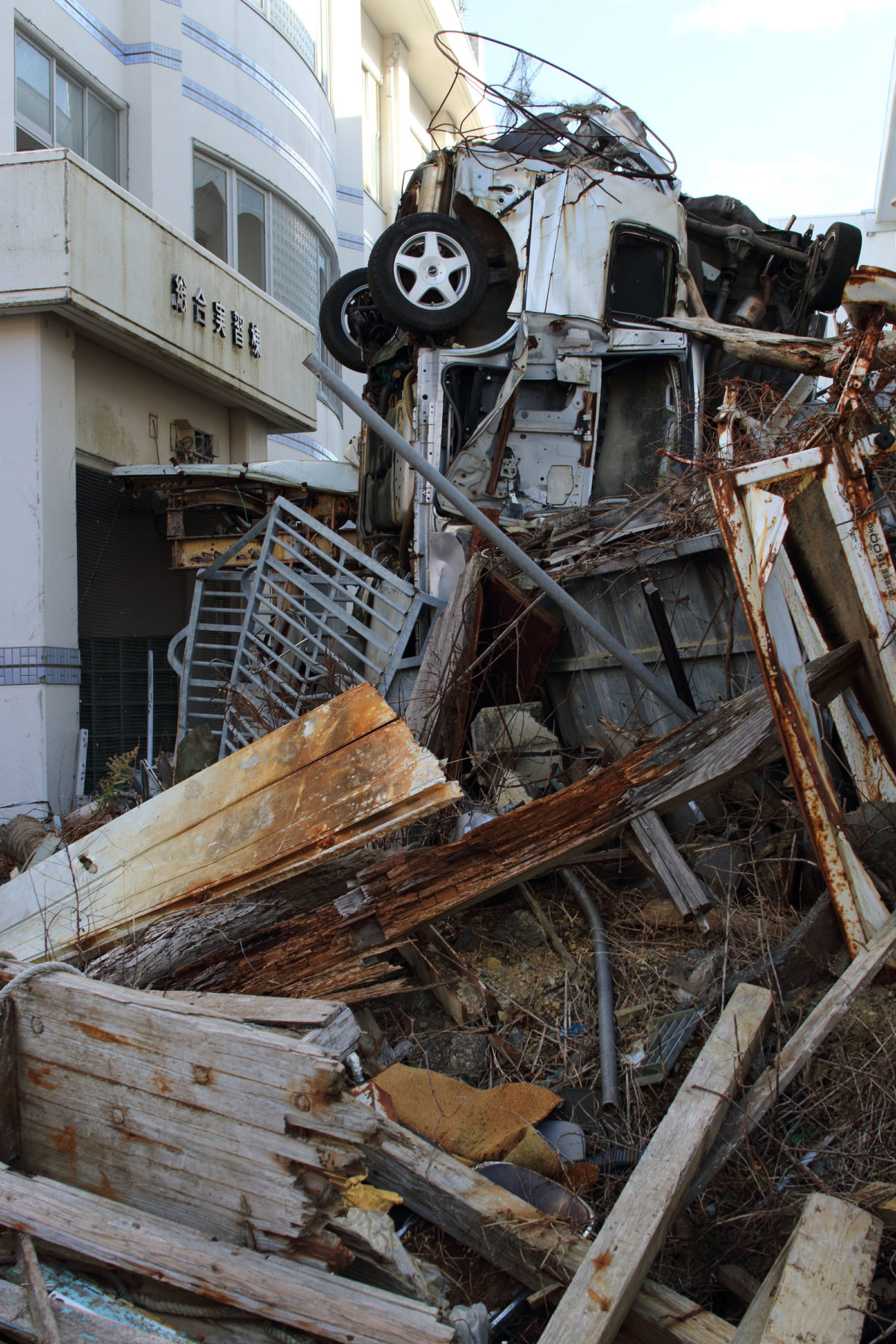 Photo by Kesennuma City Memorial Museum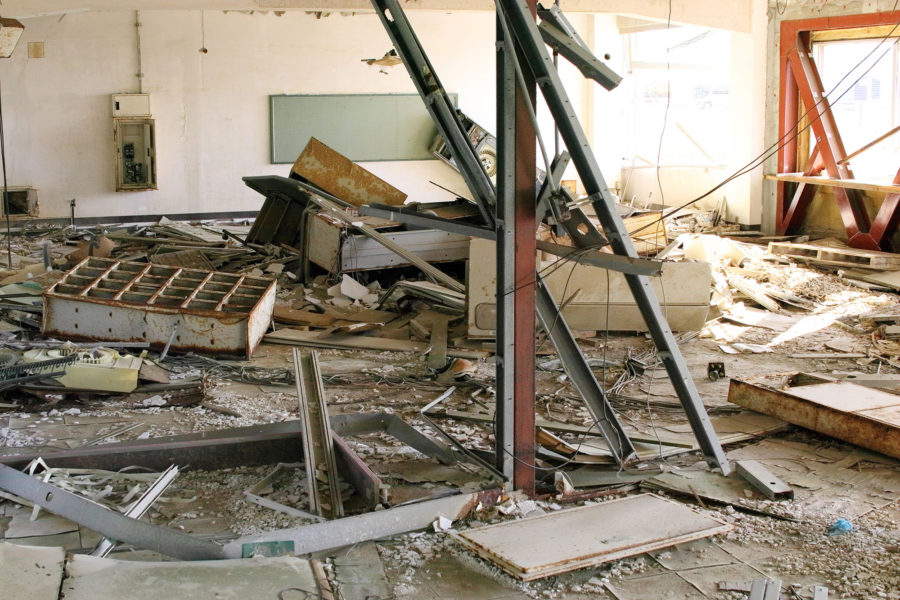 Photo by Kesennuma City Memorial Museum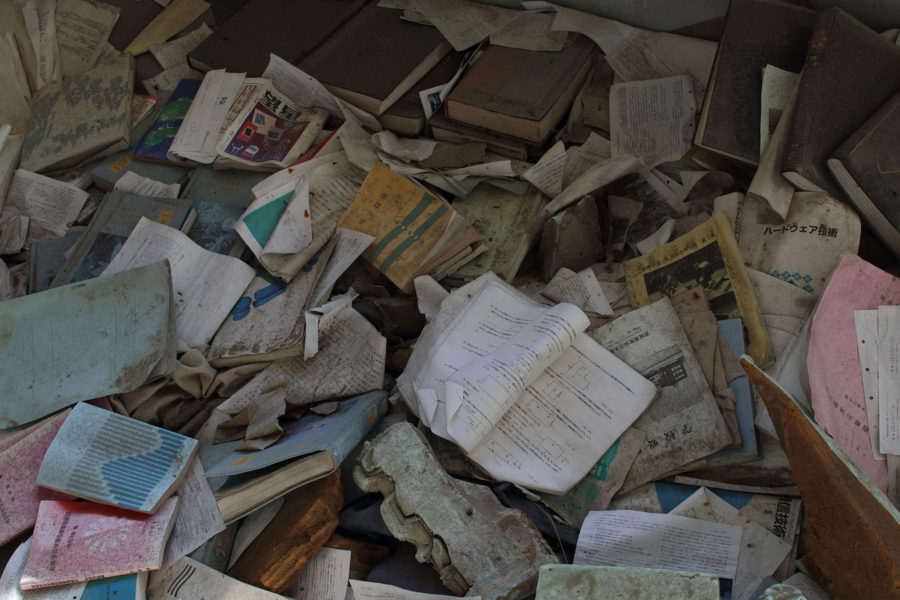 In the years since the 2011 tsunami, as debris from the disaster began to be cleared away and damaged buildings were demolished and rebuilt, people in Kesennuma began to discuss what kind of reminders of the disaster they wanted to leave for future generations. Although Koyo High School suffered extensive structural damage, the 170 students and all staff members who were at school on the day of the tsunami were able to evacuate safely. Thus, the school became a symbol for effective disaster preparedness, and was selected as the site for the city's Tsunami Memorial Museum.
Kesennuma City Memorial Museum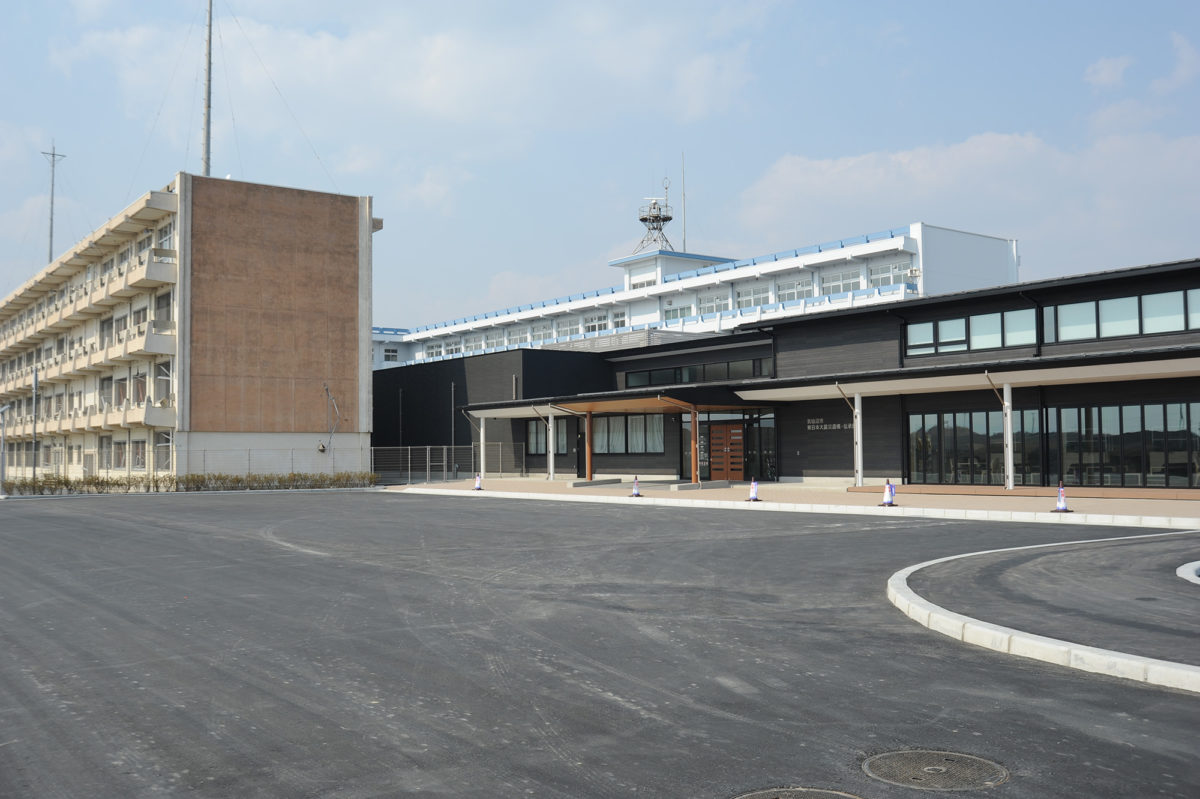 Upon entering the Memorial Museum, visitors begin by watching a thirteen-minute documentary compiled from video footage taken by evacuees on the day of the tsunami. Voices of survivors combine with graphic visuals to provide a powerful, comprehensive account of how the events of March 11, 2011 unfolded.
After exiting the theater, the next exhibit is a series of photographs of Koyo High School and the surrounding areas which were taken in the days following the disaster. The photos are accompanied by panel descriptions which outline the events as they occurred at the school. The panels are in Japanese, but visitors can scan the QR codes accompanying them to get translations in English, Indonesian, Korean and Chinese (both Traditional and Simplified). The QR codes can't be scanned by a standard QR code reader. They require an app called T-VOIX which can be downloaded for free from both the Play Store and the App Store. The Wi-Fi at the museum can sometimes be difficult to connect to, so if possible, it's advisable to download the app in advance.
After passing through the photo exhibit, visitors then enter the actual ruins of the school building. Although some work has been done on the structure to make it safe to enter, the classrooms have been left virtually untouched. Visitors can follow along with a map of the exhibits as they walk through the school from the first floor to the rooftop, stopping to observe the scale of the devastation at each level. Places of note include a third-floor classroom with a car lodged in it, carried into the building through a window; and a rusted letter cabinet on the fourth floor which provides a visual marker for how high the tsunami waters reached in the building.
Kesennuma City Memorial Museum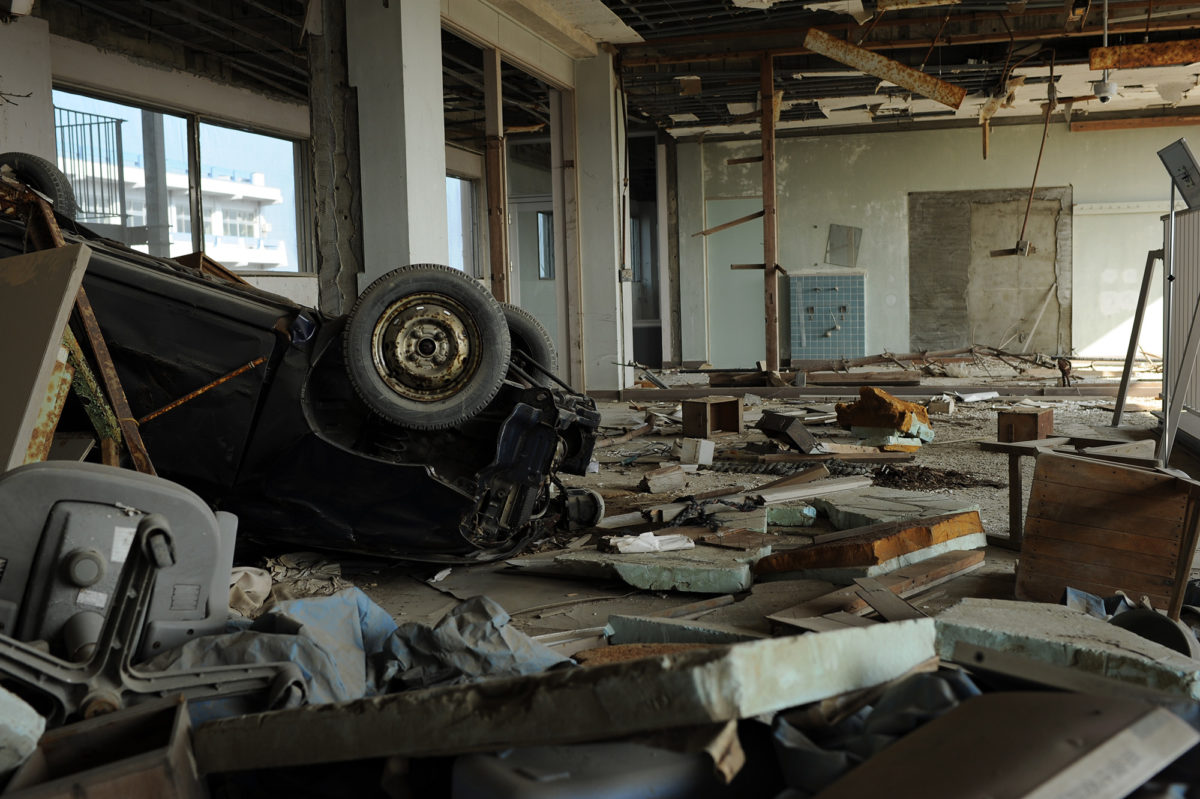 On the rooftop, there are some more panels which provide information about the damage to the surrounding areas and also tell the story of how the teachers who were left stranded at the school managed to survive. After visitors finish their tour of the actual school building, they enter the final section of the museum, which begins with another photo exhibit chronicling things such as the search and rescue operations conducted by the Japan Self-Defense Forces, as well as the hardships faced by survivors living in the evacuation centers.
Kesennuma Tourism Authority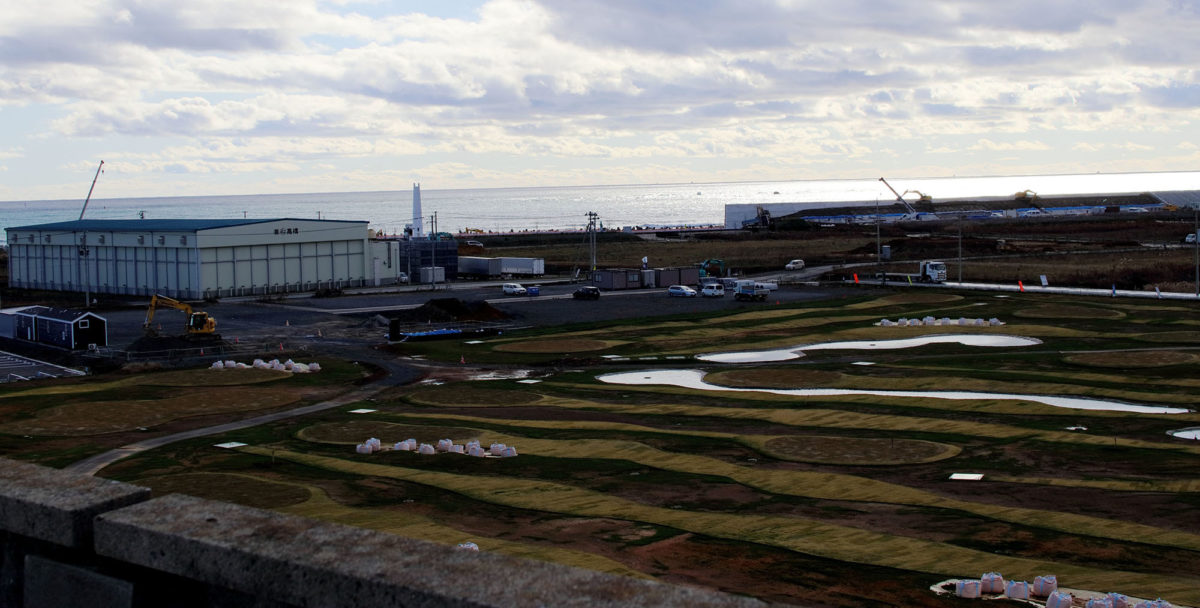 Last Update
March 27, 2020

The very last exhibit is another theater room titled, "Victim's Voices," which shows three short documentaries featuring the stories of survivors who lost loved ones to the tsunami. This section of the museum is perhaps the most emotional, as it connects the scenes of physical destruction shown in the prior exhibits with the loss of human life, and the impact of that loss on family and friends.

Over eight years have passed since the Great East Japan Earthquake, yet for many people living in Kesennuma, a part of their stories remains frozen in that time. Understanding the tsunami and how the community has overcome it is an essential part of getting to know this place, so whatever brings you to Kesennuma, it's worth taking the time to pay a visit here.

WEBSITEhttp://www.kesennuma-memorial.jp/

Sanriku Coast

Tags