During the span of a week, I visited six ramen shops across Tohoku to experience six different ramens unique to each prefecture. Since its introduction by Chinese immigrants, ramen has long been a staple of Japanese cuisine. However, it didn't gain popularity until after World War II when Japanese people visited "black markets" to get additional food to survive due to the strict rationing and a ban on restaurant food sales. Each one of these delicious ramens represents something special about their area.
Fukushima
Tenkomori (天高盛)—Kitakata ramen
Probably one of the most famous styles of ramen in Japan, Kitakata ramen developed together with Kitakata's characteristics, as the city is known as "the City of Kura (traditional Japanese storage buildings)." It gave this strand of ramen a rich repertoire of soy sauce (because a kura is also used for brewing) and a tourism opportunity that spread its name. Kitakata ramen is known for the curly, medium thickness of the alkaline yellow noodles, the soy sauce soup base, Chinese-style sliced pork, and a slice of naruto fish cake. The shop I am featuring is an up-and-coming shop in Kitakata that has really gained popularity since I started visiting more than 9 years ago. The father-and-son shop is run out of a modified prefab home, and from the outside, it can look somewhat unassuming. However, it is the friendly, jovial atmosphere inside and the balanced ramen that has kept me coming back time and time again. The soy-based soup is light and carries a bit of oil to it, but it is easy to finish. The noodles carry just the right amount of al dente to have a delightful chewy experience. The grilled pork is made from belly cuts so that it has a bit more collagen to it, but just like well-made spare ribs, the meat is tender and flavorful. The freshly cut green onions, a common staple of ramen, add a sharp pallet cleansing element to enjoy in between or with bites. The soy- and mirin-seasoned bamboo shoots (menma) add a nice texture variety. For me, the naruto fish cake is almost like the desert of the dish, as it is saved for last and is a defining point of my opinion of that shop. Naruto has a tendency to be a bit porous and will be accented by the absorbed flavors of the soup. This shop is extremely foreigner-friendly and keeps a cheat sheet of English phrases posted up in their kitchenette to welcome English speakers readily. The menu is very straightforward, offering only three items: ramen, large size ramen, and a side dish ramen pork rice bowl featuring Kitakata's homegrown Koshihikari rice (the rice tends to sell out quickly though). However, the large size is more than enough to satiate even the most youthful of appetites. Tenkoumori is easily accessible by foot, at just less than 1 km from the Kitakata Station.
Details
Address:  Akato-5246-115 Toyokawamachi Yonemuro, Kitakata, Fukushima 966-0914
Access by public transit: 10-minute walk from Kitakata Station (JR Banetsu West Line)
Hours: 11:00-14:30 (or until their pork runs out)
Closed days: Tuesdays and the 2nd & 4th Wednesday of the month
Credit cards: Not accepted. Cash only.
Languages: English
Handicap accessible: Yes
Tito Santare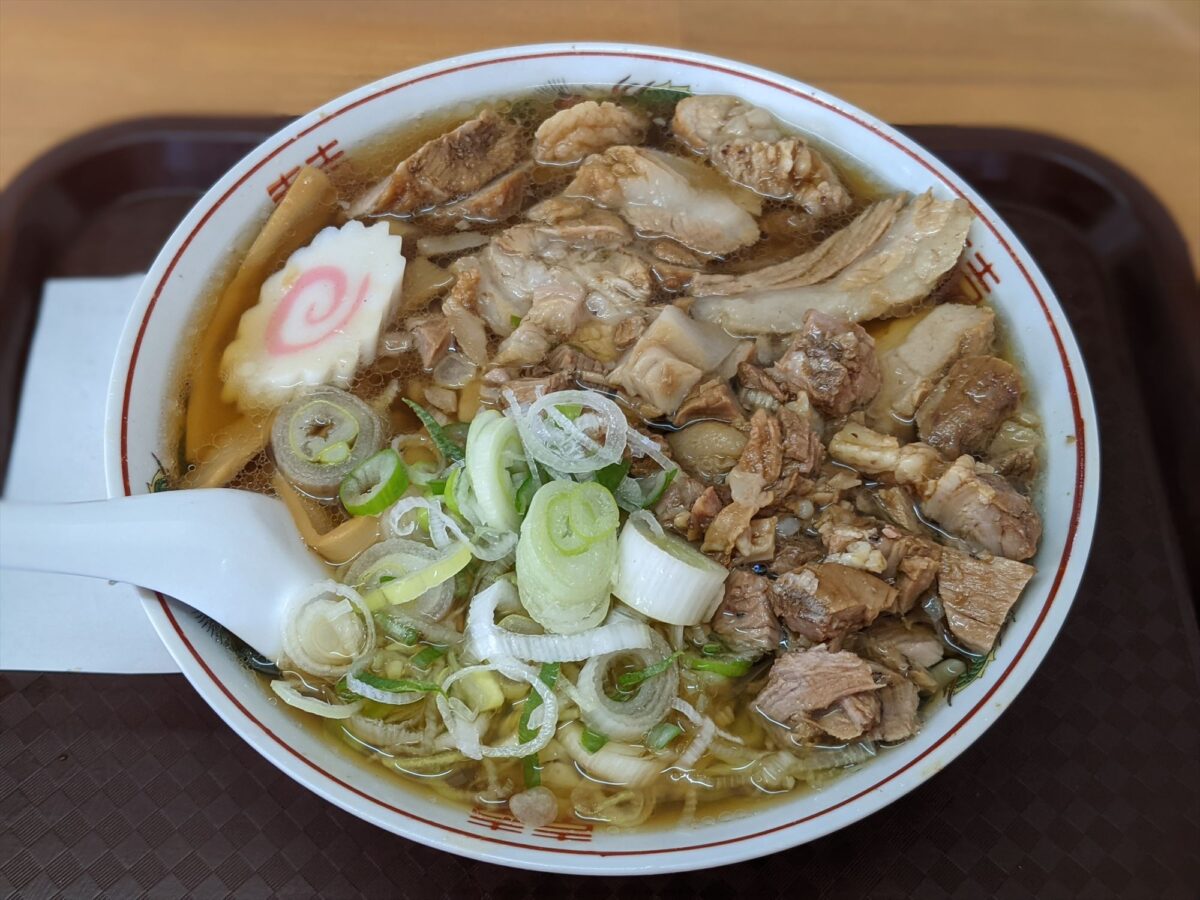 Miyagi
Dashiro (だし廊)—Pork Shellfish Salt-broth Soba
Although Miyagi has its own ramen culture, one unique ramen experience Miyagi has to offer is its urban, sophisticated ramen shops in the metropolitan capital of Sendai that have relatively newer approaches to ramen. One of the most renowned among such ramen shops, Dashiro features a variety of ramen for many different dietary restrictions or preferences, but I chose the Chashu Kai-dashi Shio Soba, which was a beautifully arranged dish. A ramen chef's pride in their soup is tantamount to their own worthiness. Salt-based broths are different though. The more delicate, lightly oiled soup is designed to highlight the components of the ramen better. The consistently chewy noodles of this dish slightly resemble fettuccine noodles, but are more wanton-like. The red onions are fresh, sharp and crunchy, and the menma is tender with a slight woodsy snap to it. The chashu is extremely tender and succulent—not to the point of falling apart like slow cooked meat, but with a good mouth feel while chewing. I definitely prefer the darker cuts because the collagen melts wonderfully in the mouth. The lighter slices aren't without merit though, as they are similar to a perfectly cooked pork chop. The mussel in the soup adds an interesting seafood flavor to the dish. The mussel shell also has a shellfish mince packed inside it that resembles miso. It isn't too pronounced, but it is a nice addition and aesthetic overall. The soup finishes very clean, and the final bits of the ramen came together nicely. I made no additions to the soup, but I think the mussel mince had a single peppercorn, which was a nice surprise when biting into it. I would recommend adding a dash of pepper, but the soup can definitely stand on its own.
Dashiro is easily accessible by foot from either the Sendai JR Station or the Aoba-dori Ichibancho Sendai Subway station at about 0.5 km away.
Details
Address: TK Bldg. 1F, 2-2-11 Ichibancho, Aoba Ward, Sendai, Miyagi 980-0811
Access by public transit: 5-minute walk from Aoba-dori Ichibancho Station (Sendai Subway Tozai Line)
Hours: 11:00-21:00 (Last order at 20:45; close when the broth runs out)
Closed days: New Year holidays
Credit cards: Not accepted. Cash only.
Languages:
[conversation] Limited English + Vietnamese, as there are several Vietnamese staff
[menu] English menu available
Handicap accessible: Yes
Website: https://www.dashiro.com/
Tito Santare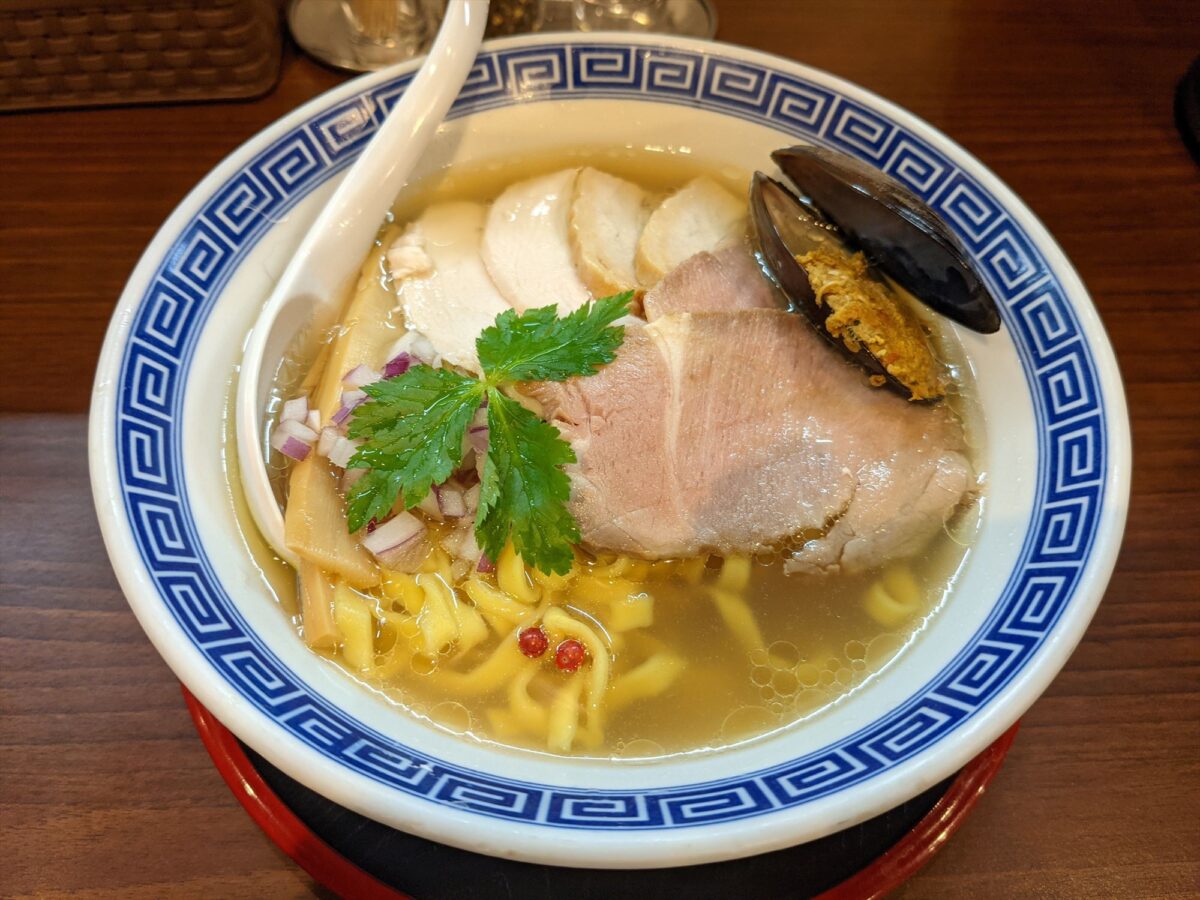 Yamagata
Sakaeya Honten (栄屋本店)—Hiyashi Ramen
Yamagata's ramen cannot be understood without its relation to another hugely popular noodle there – soba (buckwheat noodle). Compared to ramen, it is far more common to eat soba served cold, and it is said to have influenced the way ramen is consumed, together with Yamagata's very hot summer, giving birth to Hiyashi Ramen (cold ramen). Ramen veterans may be familiar with another similar cold-style ramen called Hiyashi chuka, but this dish is slightly different in that it resembles a traditional bowl of ramen. The presentation is served slightly toward you, with the bean sprouts piled high on the far end of the bowl using the ice for support, and the rest of the toppings cascading down and encircling the bowl. The soup has a slightly sweet soy sauce flavor with a hint of vinegar and wonderful umami. It's light and has clear oil floating on top. The noodles are firm with a medium thickness and the perfect consistency that usually comes with premade noodles. An important component of Hiyashi chuka and Hiyashi ramen is fresh cucumber, which is touted in Japan for its natural cooling properties, and these are extremely fresh and firm with a slight hint of sweetness. The parboiled bean sprouts contain a great deal of crunchiness. The menma is extremely interesting because each piece almost has its own texture and mouthfeel, as if different sizes of bamboo shoots were harvested explicitly, prepared and then thoroughly mixed together to provide a nice homemade taste. The chashu is a single, thick-cut, lean piece of pork with a bit more firmness than typical ramen meat, probably due to it being lean and cold, but still very enjoyable. The kamaboko fish cake, as always, is a good, standard addition to soy sauce ramen, and this one doesn't disappoint. The nori is surprisingly tasty as well. Usually served as more of a garnish, this dried seaweed actually has a nice grassy flavor that pairs well with the soup. The shop features a specialty in-house ichimi (also purchasable at the register), but the soup is so light that you may only want to add it if you're a pepper head like me. There's also white pepper and vinegar available on the table if one needs to fine-tune the ramen to their tastes. Finishing the soup was extremely refreshing like drinking a glass of ice tea after a long hot day (despite it being a slightly chilly day). It's the biggest takeaway from this bowl by far. This meal would make for a perfect quick, active midday meal when one needs to actually get things done after eating ramen. There are also ramen kits available at the register if you want to recreate your experience at home.
Details
Address: 2-3-21 Honcho, Yamagata 990-0043
Access by public transit: 20-minute walk from Yamagata Station (JR Yamagata Line & Yamagata Shinkansen)
Hours:
Summer (19 Mar. – 30 Sept.) 11:30-20:15  (Last order at 19:45)
Winter (1 Oct. – 18 Mar.) 11:30-19:30 (Last order at 19:00)
*Opening hours may differ due to unforeseeable circumstances (as of February 28, 2022, last order at 18:30 and closes at 19:00)
Closed days: Wednesdays (Open on Wednesday when it is a public holiday); irregular holidays in January and August.
Credit cards: Not accepted. Cash only.
Languages: Limited English / English menu not available
Handicap accessible: Yes
Website: http://www.sakaeya-honten.com/
Tito Santare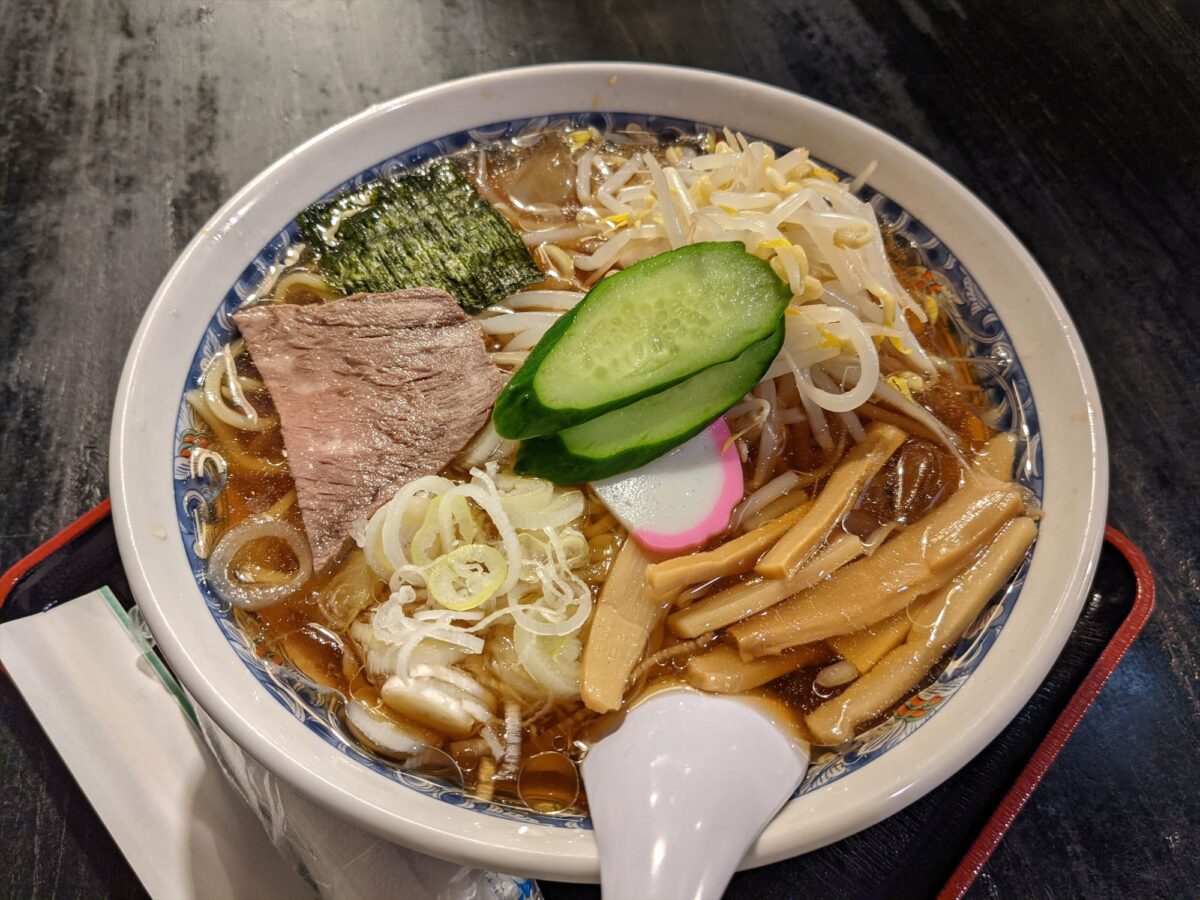 Akita
Hinaiken Ramen (ひない軒)—Jidori Ramen
The prime ingredient of this ramen, the Hinai artisan chicken, is an heirloom chicken breed that is raised locally and renowned nationwide. The difference in taste between an artisan chicken and an industrial broiler chicken cannot be understated, as it is much like the difference between drinking a local craft-brew beer and a commercial macrobrew beer. This is not to diss on the common food providers that many of us grew up with, but there's just something magical about trying something you've had your entire life the common way and then realizing that there are tastes that you hadn't known existed. This ramen was fantastic, and genuinely made me sad when I was finished.
The soup is incredibly rich with flavor without being too heavy. It is a bit oily, but the soy and chicken flavors blend wonderfully. The Chinese style (thin, round) noodles are cooked precisely, easy to consume and only slightly firm. Informational signs within the shop describe the chicken as being firm due to the nature of its upbringing, but don't worry… it's still well tenderized. The dark meat cuts of chicken even still have bits of skin left on them, which gave me flashbacks of my family's chicken and noodles recipe. This further cemented this ramen as a solid 'soul food' for me. The green onions seem lightly boiled but add a nice sharp snap every so often for a palate cleansing. Even the marinated menma pieces still have a bit of fibrous crunch to them to mix up the texture. On the table is the standard vinegar, pepper and chili oil, but also some "customized" spicy miso and crushed garlic. The spicy miso has a wonderful kimchi flavor to it, possibly due to the nira it contains. I highly recommend adding a little bit of both of these after you've first enjoyed some of the soup base as they add some great flavors to the soup (as long as you don't mind a little dragon breath afterward—phew! Maybe have some gum ready). As the meat is cut into chunks, expect to have a nice little surprise left if you're a soup drinker. Otherwise, be ready to scavenge! Don't leave any of this chicken behind! It's that good. Be warned though, while the oil is light and clear, there still is a decent amount of it remaining in the soup after you've finished the ramen if you're concerned about calories. Hinaiken Ramen is significantly farther from Akita Station at over 5 km, but there are busses available that can drop you off near the shop. Taxies are also available in front of the station if you are in more of a rush.
Details
Address: 4-5-7 Shogunnominami, Akita 011-0936
Access by public transit: 20 minute bus ride from Akita Station
Hours: 10:00-15:00
Closed days: None
Credit cards: Not accepted
Languages: English menu available (English NOT available on the ticket vending machine)
Handicap accessible: Yes
Website: https://hinaiken.jp/
Tito Santare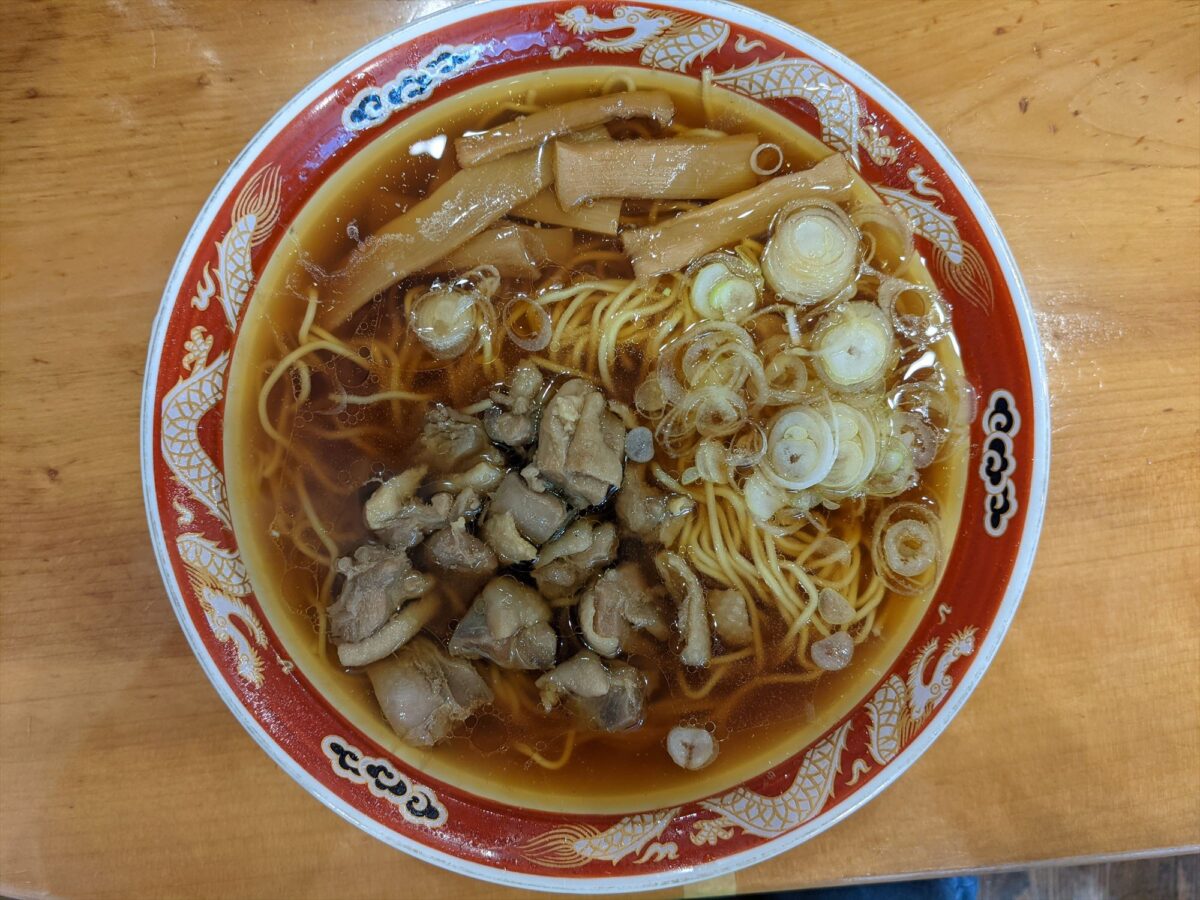 Aomori
Hirakoya (ひらこ屋)—Assari Niboshi Barasoba
Niboshi are dried infant sardines that, up until this point, I had only experienced as a drinking snack or as part of my school lunch (albeit the school ones are slightly sweetened and mixed with chopped almonds to be kid friendly). Although other ramen shops will use at least a little bit of niboshi in their soup stock, niboshi are a signature ingredient of Aomori ramen. Originally having used niboshi widely for household soups in general before ramen became a part of Japanese food culture, Aomori has long been considered the originator of niboshi ramen in Japan, similar in fame to Hakata Tonkotsu Ramens (Side note: this is also an excellent short novel series). Upon first entering the restaurant, I was quickly inundated with that familiar smell of dried sardines, but it passes quickly. The menus are all text like a traditional Japanese shop or izakaya. However, I knew what to expect of bara niku soba and ordered that. What I received, as you can see, pleasantly surprised me. The plethora of delicate, thinly sliced meat covering the entire dish was arranged into a flower shape. The sheer amount of meat almost rivals that of even the best Kitakata ramens! As I enjoyed the light soy sardine-salty soup base and cuts of meat, I noticed that the center piece of meat was curled into a rosette and remembered that the Japanese word for 'rose' is also bara! A very clever ramen pun, if I must say so. The rosette of meat in the center is a richer and leaner cut of pork, similar to how prosciutto tastes in comparison to deli ham. Under all that meat, lies some dark soy-marinated menma with a snappy texture and slightly smoky flavor, although it was hard for me to nail that down since there wasn't as much of the menma. The noodles are a medium thickness, with a satisfying chewy texture. The last of the soup doesn't have a lot of oil left to it, which made it easy to finish. The tabletop seasonings here are a little bit different having black pepper, a soy tare (thick sauce), togaraSU (chili pepper vinegar) and niboshichimi (dried sardine chili pepper mix). The vinegar is interesting and reminds me of Okinawan Awamori chili sauce/'juice', but it is slightly more bitter—and probably not as alcoholic. The niboshi shichimi is really tasty though, and recommended if you can handle spiciness. A little goes a long way BTW. Just one thing to note about how this shop operates. The shop was quite busy when I visited and took orders by readiness and then seat people by who've ordered first (not by the order of entering the shop). If you need time to decide, ask for a menu as soon as possible, so you can be ready when called. Hirakoya is not too far from the Tsugaru–Shinjo station, at about 700 m, but the hike is an uphill climb and a bit steep at one point, so be ready for that.
Details
Address: Yamada-588-16 Shinjo, Aomori, 038-0042
Access by public transit: 10-minute walk from Tsugaru-Shinjo Station (JR Ou Main Line)
Hours: 10:30-21:00 (Last order at 20:45)
*For the time being, the restaurant closes at 15:30 due to the Covid-19.
Closed days: Tuesdays (Open on Tuesday when it is a public holiday).
Credit cards: Not accepted. Cash only.
Languages: Menu in English and simplified Chinese available
Handicap accessible: Yes
Website: http://raimon2017.com/
Tito Santare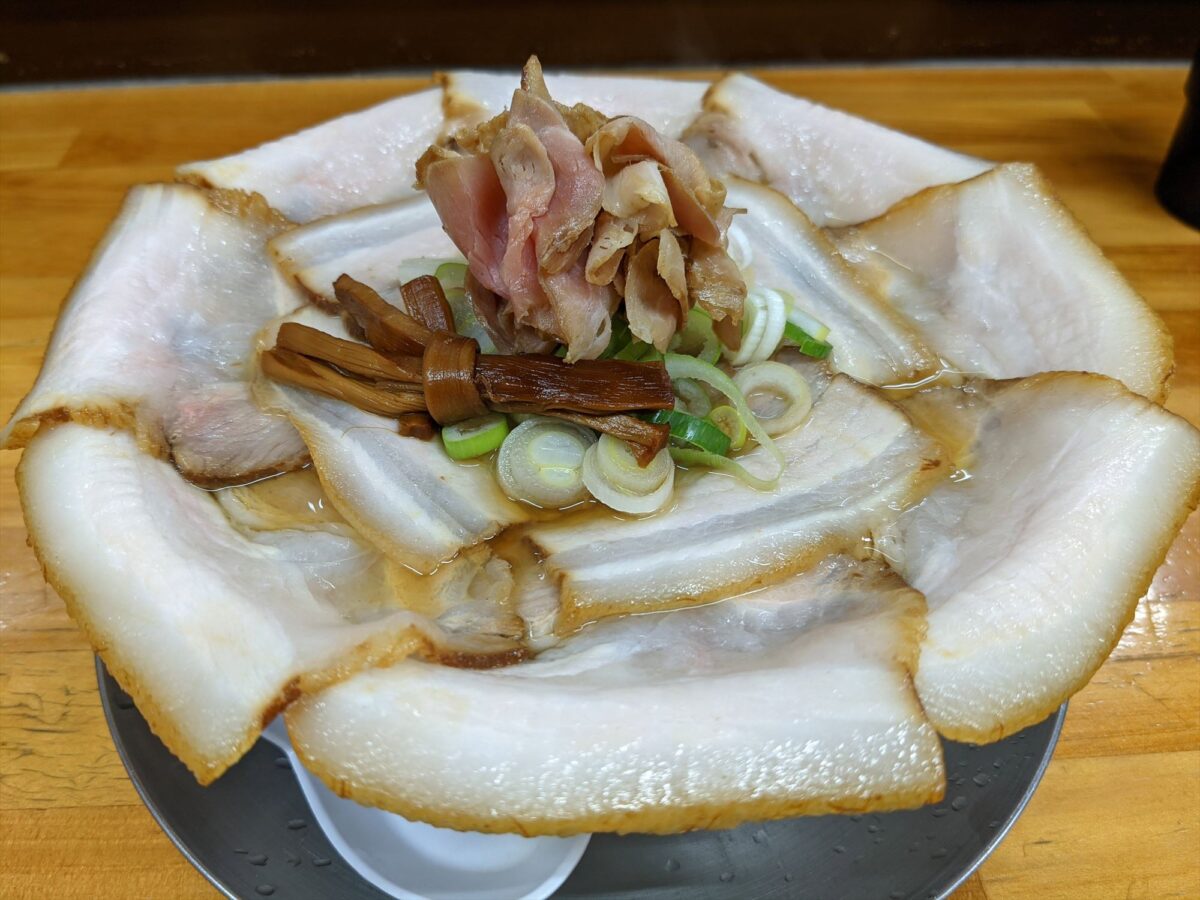 Iwate
Ajiya (あじ屋)—Iso ramen
Iwate Prefecture boasts a long coastline rich with various seafood sources, so this relatively new ramen seeks to highlight that specialty deliciously. This shop is the very epitome of a small mom-and-pop business with the mom running the orders and register, while the pop prepares the dishes. This ramen is the most upscale choice on the menu and takes a bit of time to prepare. What I received was easily the most interesting ramen I've ever had. The salt broth base holds a bevy of locally harvested seafood. There are so many different textures and flavors in one soup. I was able to distinguish at least nine different components of the ramen, aside from the soup and noodles, with their own textures. Be prepared for an adventure while eating this. There were a few things I never had eaten before, let alone enjoyed in ramen. Crunchy, chewy, supple, melty, and sharp—this ramen seemed to hit every part of my palate. Among the ingredients that I could (eventually) identify, I spotted mussels, clams, sea scallops, a few kinds of seaweed and a little bit of sea urchin in the middle. I suspect the dish will vary slightly by season. Amusingly enough, a young preschool-aged boy next to me very vocally said that my ramen stunk. I was willing to let it slide. He'll learn one day himself after all. The flavors were so new and interesting to me that I was distracted from thinking about the noodles, requiring me to order a second helping. The noodles are slightly firm, curly and on the thinner side of medium thickness. The soup has almost no visible oil and goes really well with a dash or two of black pepper (recommended), making it easy to finish and light on the stomach. Something else interesting that I wish I noticed earlier was that the shop actually has outdoor seating, which was rare even before the pandemic. The shop is a bit obscured from the main road in the alley of an old shopping street, which adds to its allure. Ajiya is less than a 0.5-km walk from the Kuji Station.
Look down this alley, and you'll be able to see it a bit down and to the right.
https://goo.gl/maps/EZczZ7sSWNCvN8YcA
Details
Address: 2-16-3 Juhachinichimachi, Kuji, Iwate 028-0065
Access by public transit: 6-minute walk from Kuji Station (JR Hachinohe Line & Sanriku Railway Rias Line)
Hours: 11:00-15:00
Closed days: None
Credit cards: Not accepted. Cash only.
Languages: Japanese only
Handicap accessible: Yes
Phone: 0194-52-2839
Tito Santare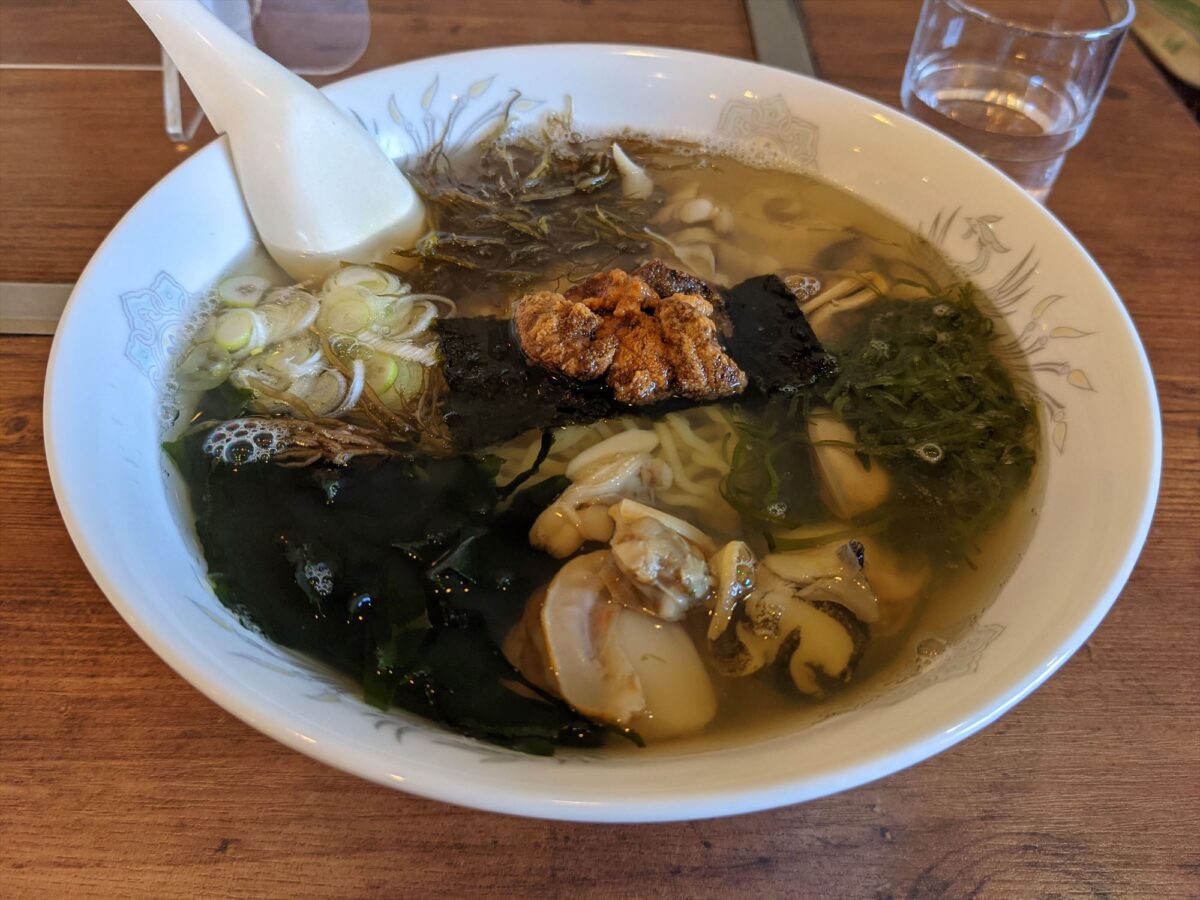 Just like the many cultural areas in and around Miyagi prefecture, Tohoku offers some amazing options for the ramen casual or the true ramen-fanatic, like yours truly. While I can't necessarily recommend that you power through all of these reviewed shops in a limited time like I did, if you're going to an area around Tohoku, be sure to squeeze one or two of these shops into your itinerary.
Note: All distances were estimated using Google Maps' ruler tool and rounded appropriately. Actual distance will vary. In addition, as it has been a casual, everyday meal, the history of ramen is more often than not very blurry. When it comes to who first invented what or how a particular strand of ramen came into being, there tends to be multiple competing theories. In this article, I've tried to be as neutral as possible or take the most accepted views, but please note others might have different opinions.
Last Update
February 28, 2022

Near Miyagi

Sendai

Tags