Photo by Organ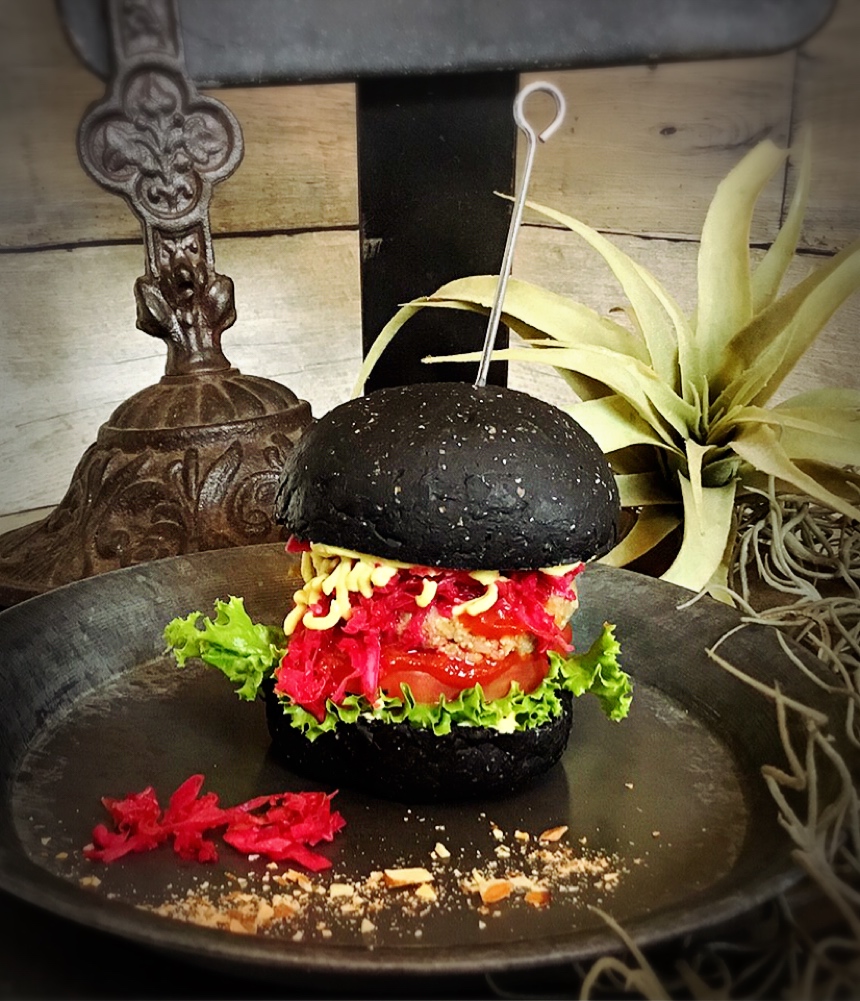 Photo by Wesley Keppel-Henry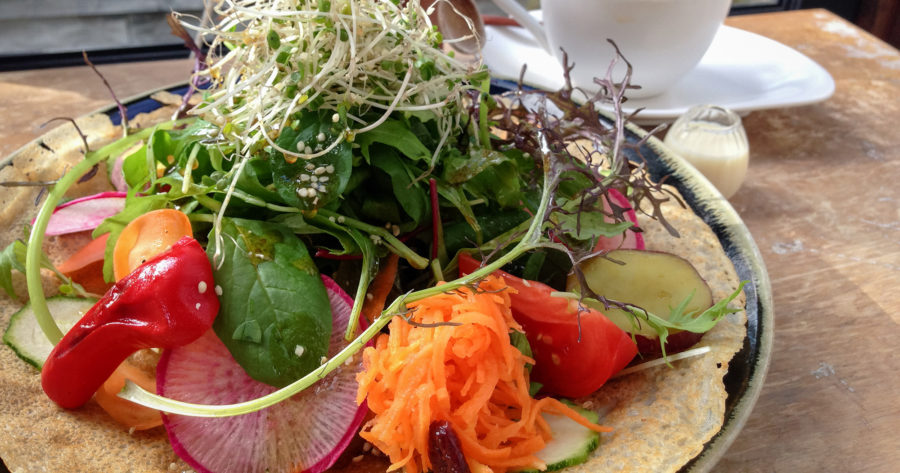 Photo by Wesley Keppel-Henry in Jogi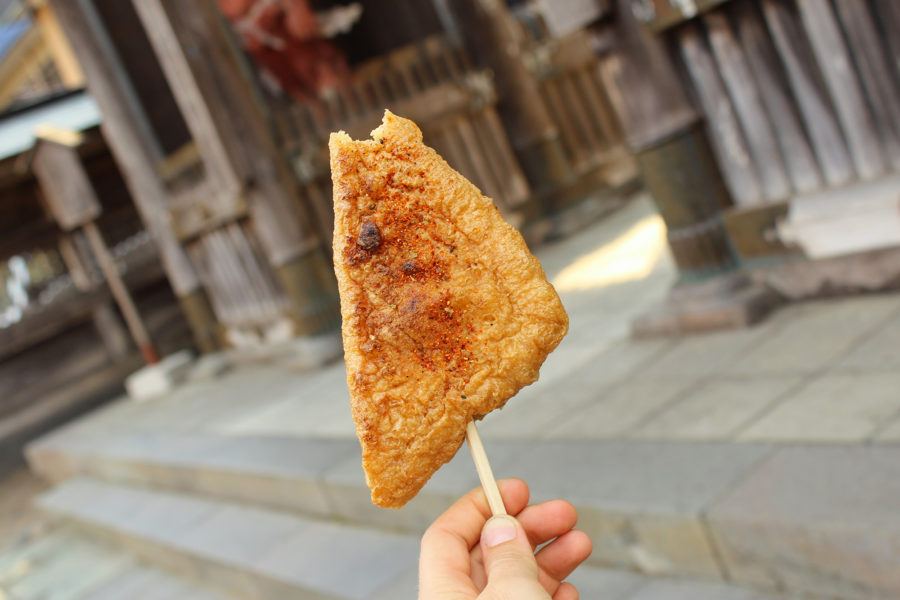 First-time visitors to Japan are often surprised at how difficult it is to find vegetarian meals. For a land famous for tofu, vegetarian meals can be unexpectedly hard to come by. This seems especially strange given Japan's wealth of traditional vegetarian protein sources and that the traditional diet of Japanese Buddhist monks is (more or less) vegan. Nevertheless, veganism and vegetarianism has yet to catch on in modern Japan the way that it has in other developed countries.

One of the first things to consider when seeking out vegetarian fare in Japan is your stance on dashi. Dashi is a broth made from steeping savory ingredients in water. Though some dashi are vegan, most commonly it is made from a blend of kombu seaweed and shavings of dried katsuo (skipjack tuna). Dashi is the foundation on which most traditional dishes are built, even seemingly vegan ones like miso soup and noodle dipping sauces. Many otherwise flexible Japanese chefs consider being asked to refrain from using katsuo dashi an unreasonable request, perhaps akin to an Italian chef being asked to refrain from using garlic. Vegetarians willing to consume katsuo dashi will find their dining options expanded significantly. Those requiring strictly vegetarian meals should seek out restaurants or dishes advertised as vegan, as many dishes described as "vegetarian" in fact contain non-vegetarian dashi.

Fortunately, even for those wishing to avoid katsuo dashi, it is not impossible to get good vegan and vegetarian food in Japan. Most major cities have at least a couple of vegan/vegetarian joints, and recently it's become a bit of a trend to open organic vegan-friendly cafes out in the countryside. If you know where to look and what to order, you'll find Miyagi actually has a good number of spots serving delicious vegan and vegetarian fare.
Table of contents
Vegan & Vegetarian Miyagi
Wesley Keppel-Henry at Ungai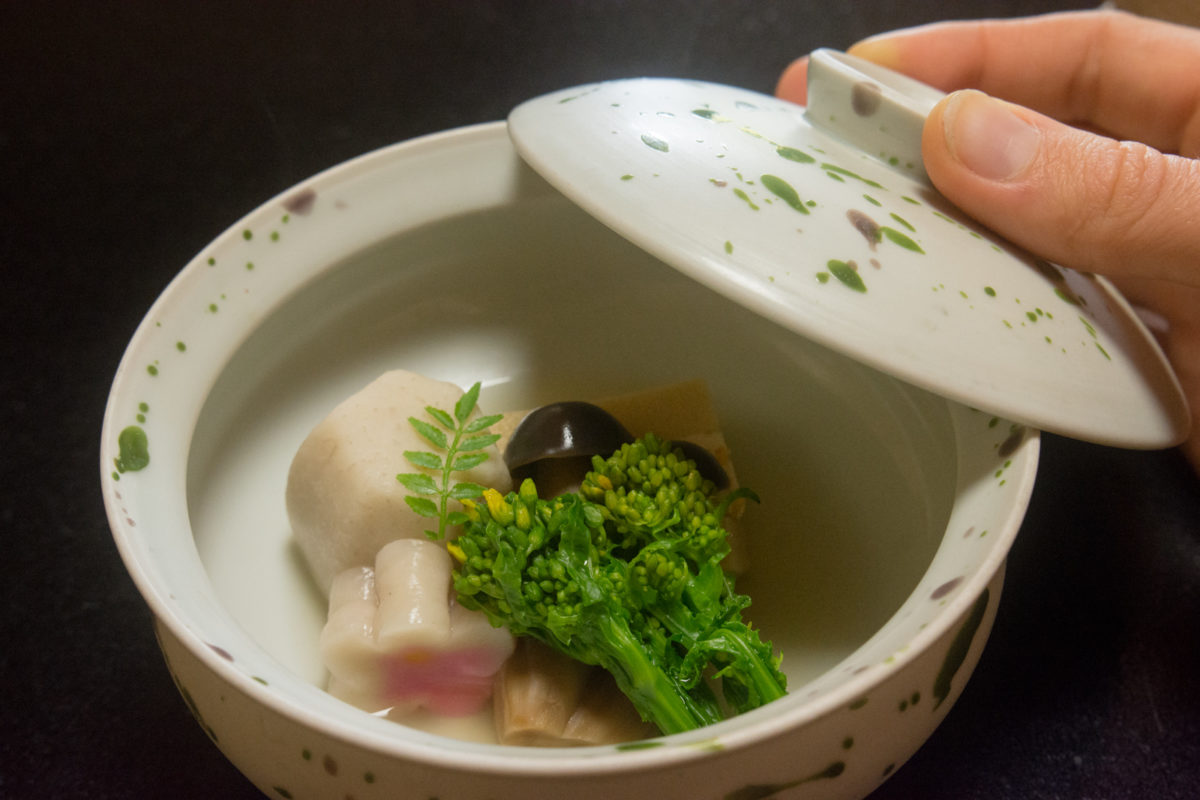 Shojin ryori・精進料理
Shojin ryori is traditional Buddhist monk cuisine. It is typically vegan (though exceptions exist depending on sect and region), with strict practitioners sometimes even avoiding pungent vegetables such as garlic. The best place in Miyagi to sample this kind of cuisine is at Ungai, an upscale restaurant on the grounds of Entsuin Temple in Matsushima. It offers guests a style of shojin ryori dubbed "Date Shojin," an indulgent spin on the austere shojin meals eaten by actual monks. Date Shojin dishes do occasionally incorporate non-vegetarian dashi and shirasu. If you wish for your meal to be fully free of animal products, please inform Ungai when booking your reservation.
Wesley Keppel-Henry at Ohisamaya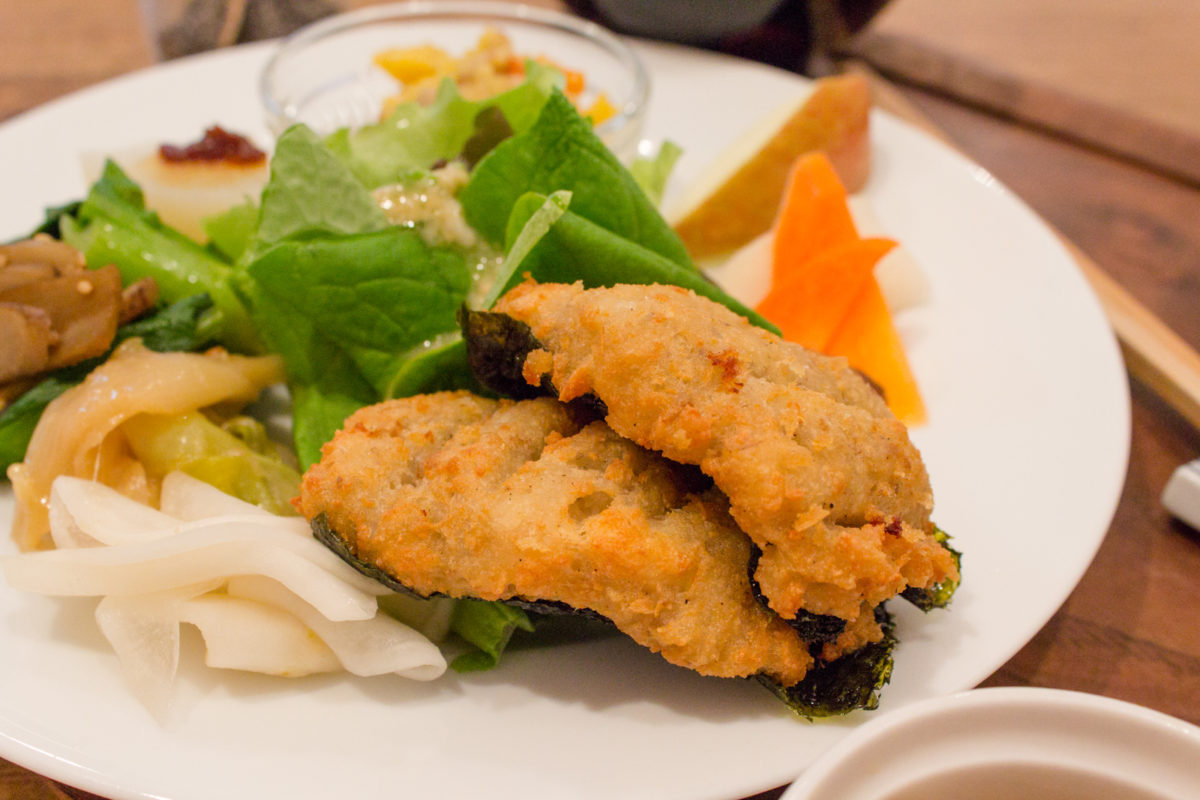 Macrobiotic・マクロビオティック
Central Sendai is home to two macrobiotic cafes: Oak Cafe and Ohisamaya. They serve meals and sweets prepared according to modern macrobiotic principles with dishes suitable for vegetarians and vegans. Both have a casual atmosphere and require no reservations, so hungry tourists can drop in freely at either.
Wesley Keppel-Henry at Yunushi Ichijo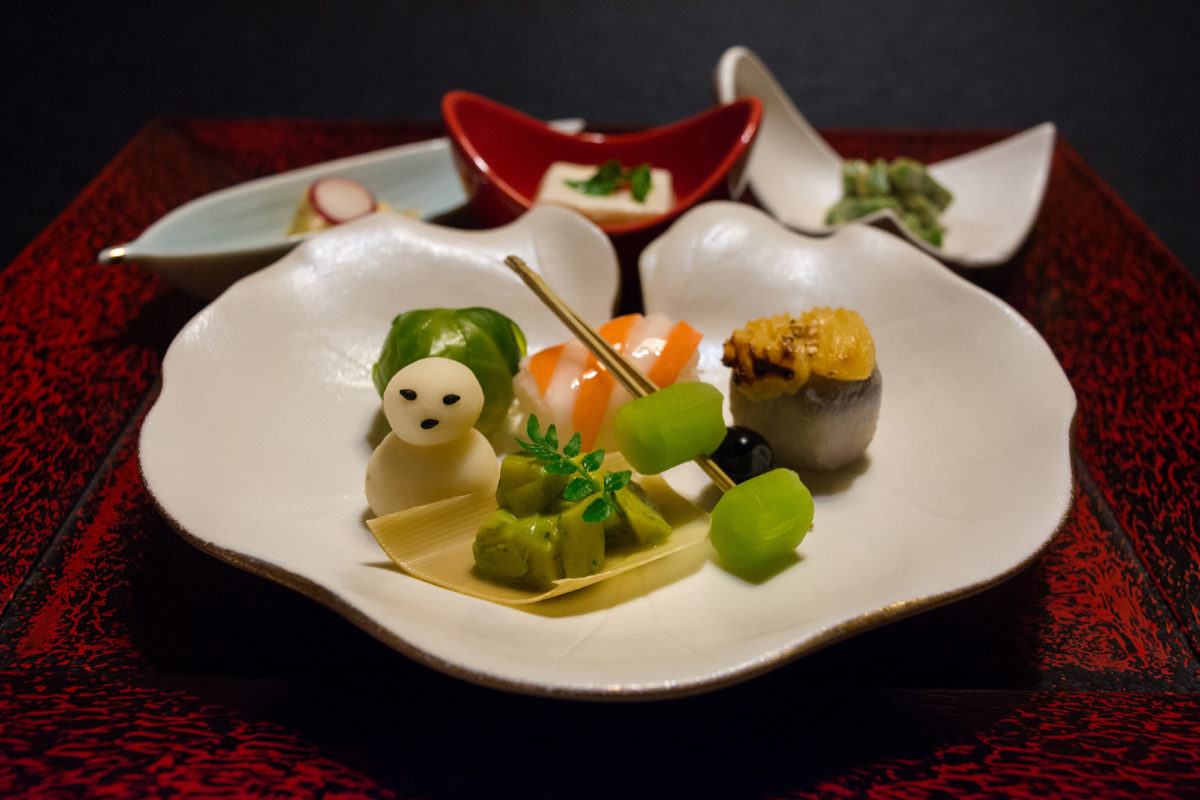 Custom meals・特別食
Out of a sense of hospitality and desire to help visitors from abroad enjoy Japanese culinary traditions, a number of inns and restaurants in Miyagi have started offering custom menus to accommodate the dietary restrictions of guests. Though a common practice in many countries, it's still relatively rare in Japan. In order to allow time for planning a custom menu and purchasing of the proper ingredients, these places typically require advance reservations.
Yunushi Ichijo is a luxury hot springs ryokan in the Mount Zao area. It one of the most accommodating inns in Miyagi for those with dietary restrictions; they can adapt their fine kaiseki meals to accommodate vegetarians, vegans, and those with food allergies. Better yet, the food is exceptionally delicious and most of the ingredients are locally sourced—some are even grown on their own farm.
Sunsunkan is a restaurant and lodge located out in the countryside of Minamisanriku in a repurposed former schoolhouse. The owner prides herself on being able to cook delicious meals for her guests regardless of dietary restriction. Vegetarian, vegan, allergen-free, halal—she is happy to accommodate any of these. Meal reservations for non-staying guests are required three days in advance.
Yahataya is a traditional Japanese restaurant in Ishinomaki with over a hundred years of history. It offers the full Japanese dining experience and is happy to accommodate vegetarians and vegans. You can look forward to meals showcasing fine local produce such as seri (Japanese parsley) and maitake mushrooms.
Roger Smith at Organ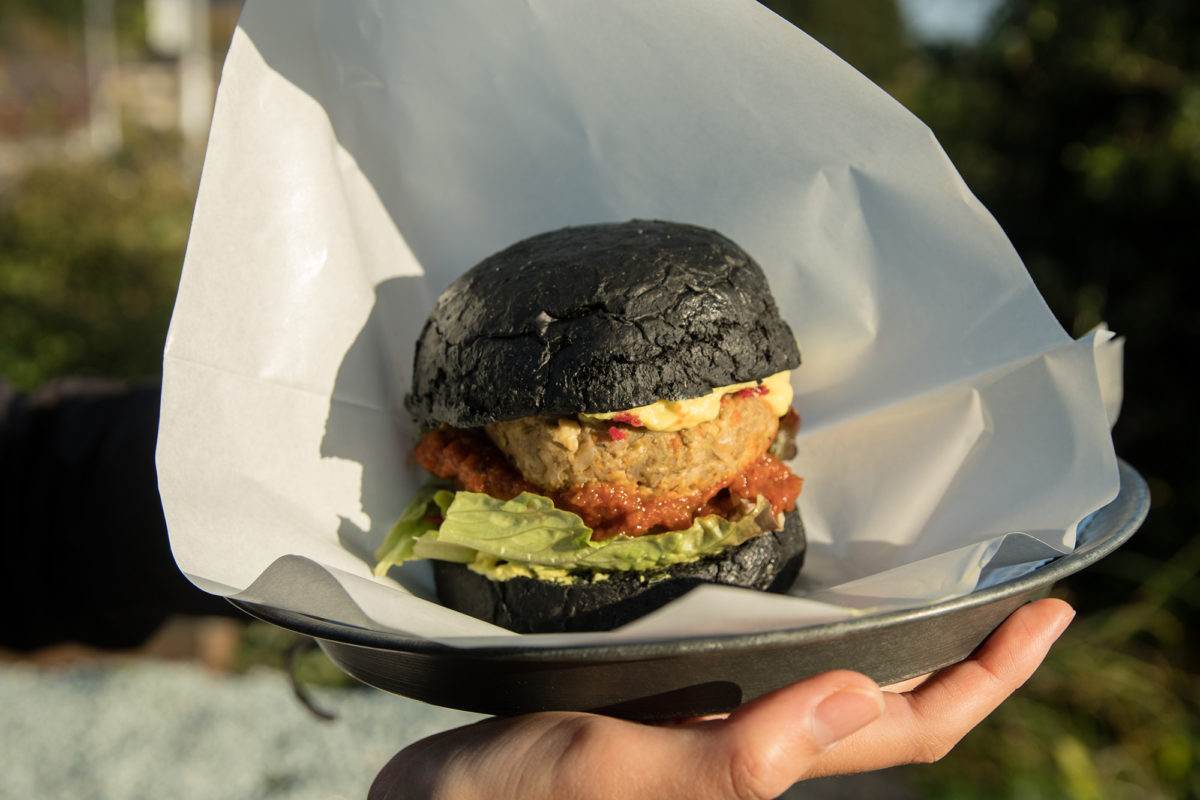 Western-inspired fare・洋食
Though Organ doesn't serve traditional Japanese food, it deserves a mention for its hip aesthetic, locavore approach, and sheer deliciousness. This vegan cafe serving burgers, muffins and smoothies is located in Akiu, in the foothills west of central Sendai, an area known for growing high-quality vegetables. Organ sources their vegetables and as many other ingredients as possible from local farms.
Sabo San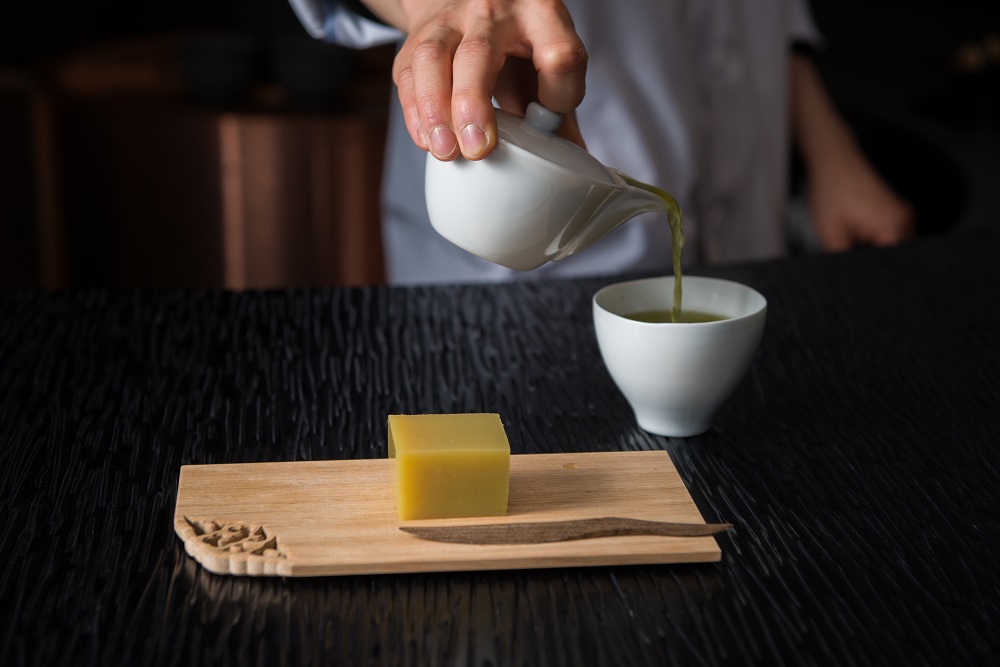 Wagashi・和菓子
Wagashi, Japanese sweets, are traditionally vegan. Though the main ingredients of most wagashi are simply rice, beans, and sugar,  Japanese confectioners have developed a stunning repertoire of delicious and visually delightful sweets based on these simple ingredients. You may have already tried some of the most common kinds, like mochi and manju, but there's a whole world of wagashi to explore. Many are unique to or associated with a specific region. For example, zunda is invariably associated with Miyagi, and the Naruko Onsen area has earned a reputation for having particularly good kuri manju, thanks to local confectioner Fukase.
Even wagashi that look like they would contain gelatin often don't. Traditionally, seaweed- and plant-based starches, like agar and warabi-ko (bracken starch) are used to supply the gelatinous texture. Though most traditional wagashi are vegan, please do be sure to ask about the specific ones you're interested in. Occasionally some do include animal products for flavor or as a result of modern manufacturing methods.
Last Update
December 9, 2022

Editor's note: This article is by no means a comprehensive list! The places introduced above are just some of our most highly recommended. For a full list of all the vegan- and vegetarian-friendly spots featured on Visit Miyagi, click the Vegetarian/Vegan tag at the bottom of any article.

Matsushima Bay

Mt. Zao

Northern Miyagi

Sanriku Coast

Sendai

Tags