Photo by Yunushi Ichijo

Photo by Yunushi Ichijo

Photo by Yunushi Ichijo

Yunushi Ichijo is a luxury hot springs inn that has just the right combination of traditional Japanese charm and modern comfort, a place to indulge in pleasures that heal. It is over five hundred years old, the oldest inn in the Kamasaki Onsen area. Throughout its history, the inn has remained family owned, and is currently run by twentieth-generation president Ippei Ichijo.
Yunushi Ichijo

Yunushi Ichijo was founded by Chokichi Ichijo, a samurai from Kyoto serving under Yoshimoto Imagawa. After losing the Battle of Okehazama, he and Yoshimoto Imagawa came to Kamasaki Onsen to heal their injuries. According to legend, Chokichi's battle wounds healed the very next day after bathing in the springs here. Chokichi was so impressed by the healing power of the waters of Kamasaki Onsen that he decided to remain in the area to start his own hot springs inn.
Owing to its long history, Ichijo is home to two historic buildings designated National Tangible Cultural Properties. One is a kura storehouse; the other is the honkan, a four-story architectural masterpiece of wood and glass built by professional shrine carpenters without the use of nails. The honkan now houses the guest dining rooms, providing a private dining room for each guest or group.
Yunushi Ichijo

The guest rooms themselves are housed in a new building next door, connected to the honkan via a hallway nicknamed Toki no Hashi (lit. "Bridge of Time"). In this way, guests can fully enjoy the authentic traditional beauty of the historic honkan without sacrificing modern comforts. The new building's guest rooms are spacious and include everything you'd expect of a room at a luxury inn—large windows, en-suite bathrooms, sound systems, and more.
Yunushi Ichijo

The inn taps two different hot spring sources for its baths. Yakushi no Yu (lit. "Medicinal Hot Spring"), the older of the two, has been in use for around six hundred years and is the water Chokichi bathed in when he first came to Kamasaki Onsen. It is a sodium chloride sulfate spring known for being able to heal wounds, backaches, and chronic skin conditions. The other source was discovered more recently, about ninety years ago. It's known as a tsuyahada no yu (lit. "lustrous skin hot spring") for its beautifying effects.
Yunushi Ichijo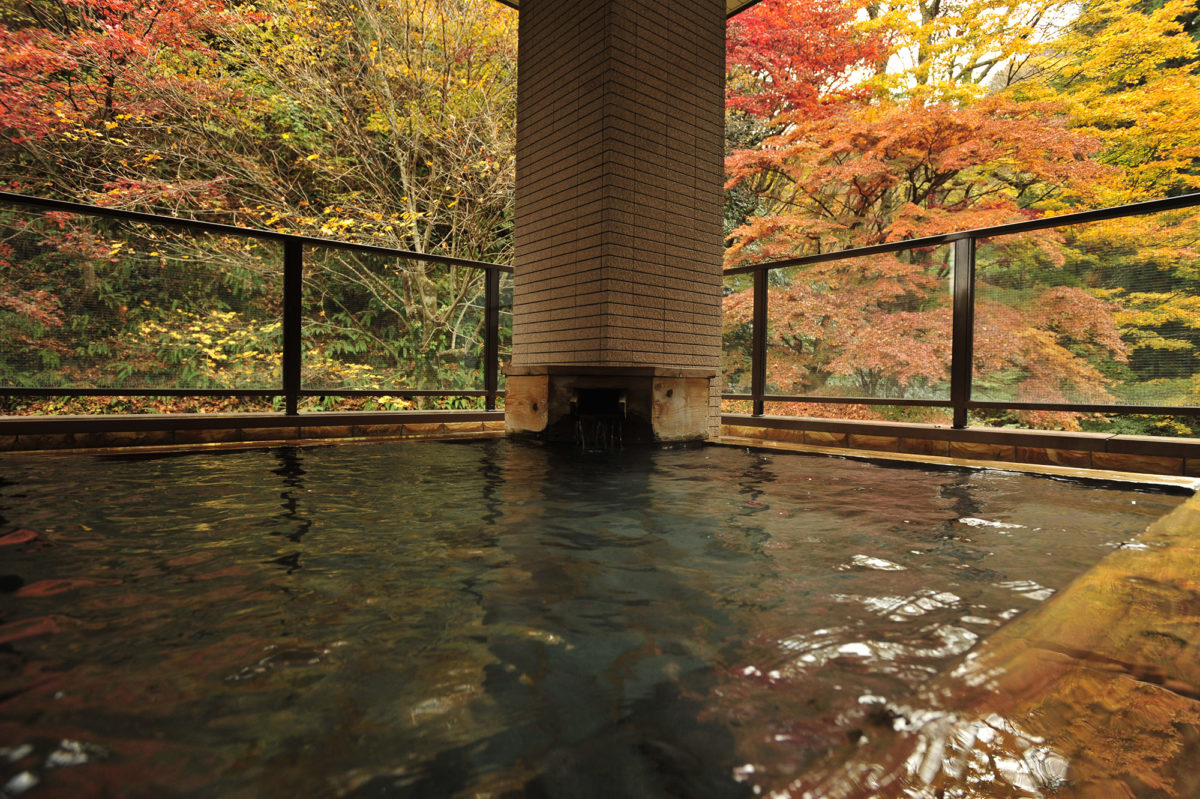 Of all the charms of Yunushi Ichijo, the highlight for me is the food. Head Chef Hideo Sato has earned accolades from prestigious organizations, including the national government. Despite the prestige, the kitchen remains flexible and is willing to plan custom menus to accommodate vegetarians, vegans, and those with food allergies. They serve some of the best vegetarian kaiseki I've ever had. Many of the vegetables they serve, and even the rice, is grown on their own farm. Naturally, they also serve fine meat, fish, and beverages, including French champagne and local sake.
Wesley Keppel-Henry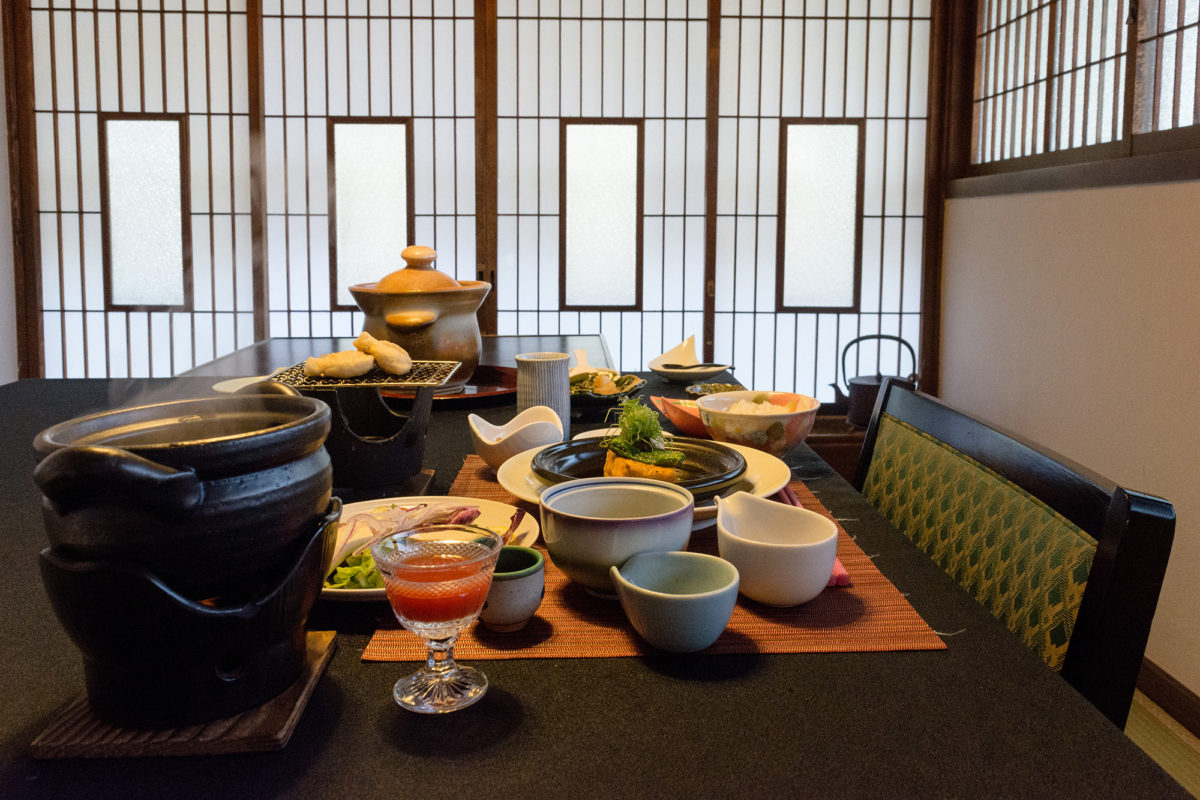 The omotenashi at Yunushi Ichijo is superlative. From the moment you arrive until the moment you say goodbye, you will be treated with attentive yet unobtrusive service that makes a stay here feel much more expensive than it really is. It was during dinner, when my second course arrived, that the staff's attention to detail really became apparent: though the first-course place setting had been arranged for someone right-handed, without a word, from the second course onward the place setting was rearranged to suit a left-hander. My waiter must have noticed I was left-handed during the first course and adjusted the later place settings accordingly.
Wesley Keppel-Henry

Last Update
March 30, 2020

The following day during checkout, a chilly January morning, I noticed the staff warming the shoes of departing guests, then lining them up in the entryway for the guests to put on. If a pair of shoes sat for too long without the wearer coming, the staff would return the shoes to the heater to warm them back up. After putting on our vigilantly warmed shoes, we boarded the shuttle bus for the ride back to the train station. "Ah, we have to return to the real world now," sighed a fellow passenger. She'd put into words a shared sentiment—we were already anticipating our next stay at Yunushi Ichijo, even though our last one had only just ended.


WEBSITEhttps://www.ichijoh.co.jp//index.html

Mt. Zao

Tags