Photo by Xander McGrouther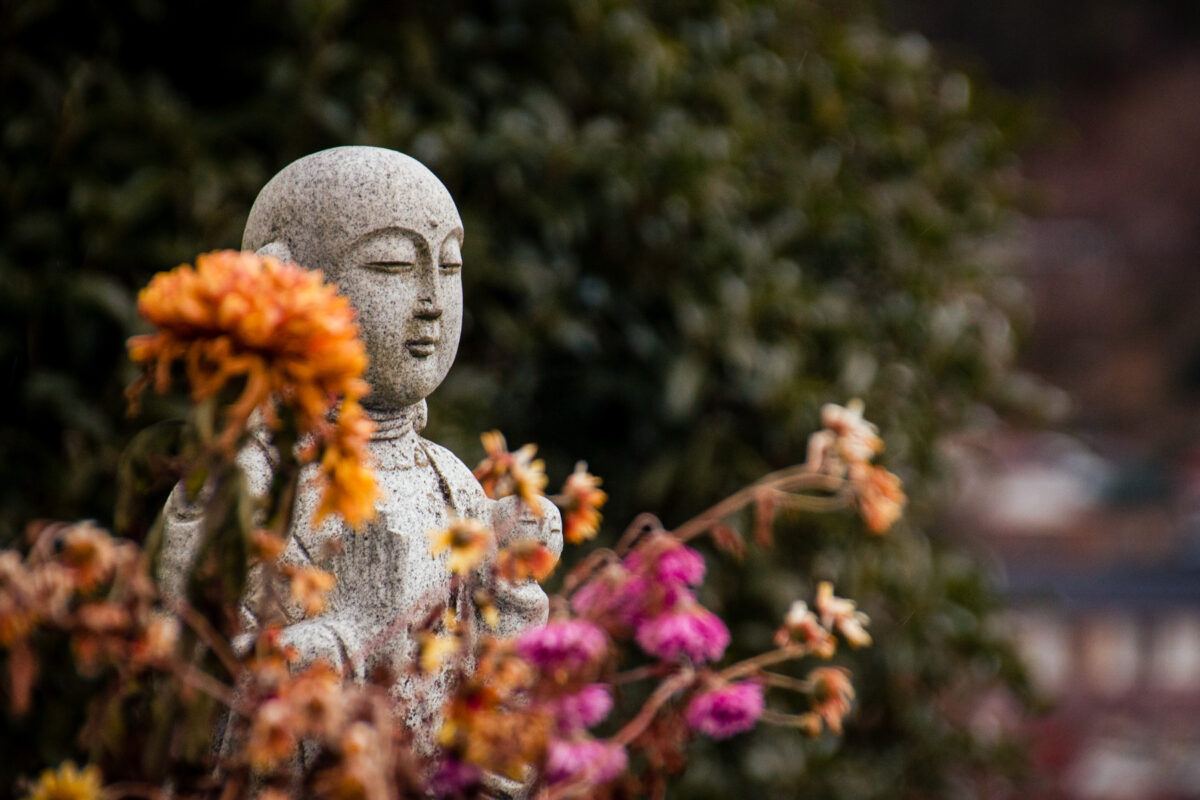 Photo by Xander McGrouther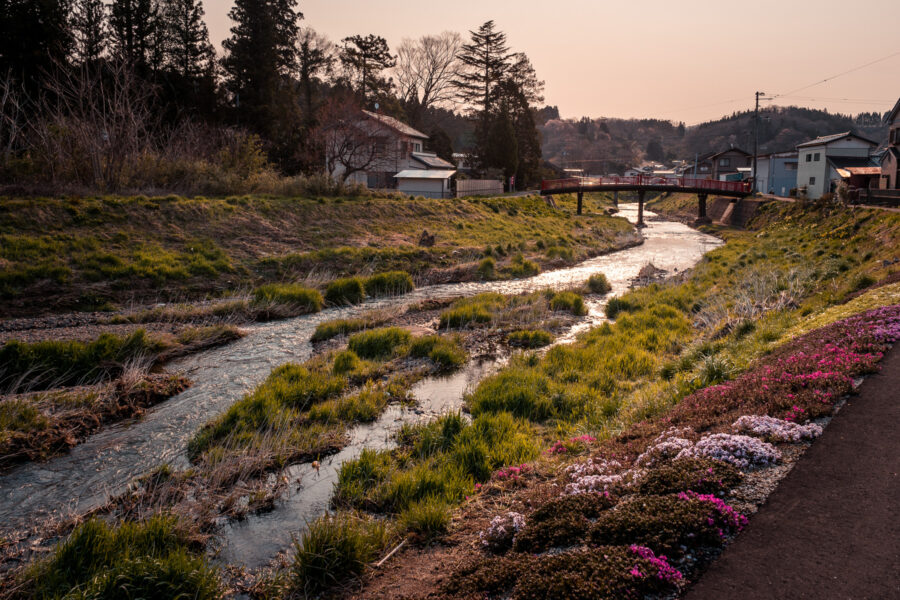 Photo by Xander McGrouther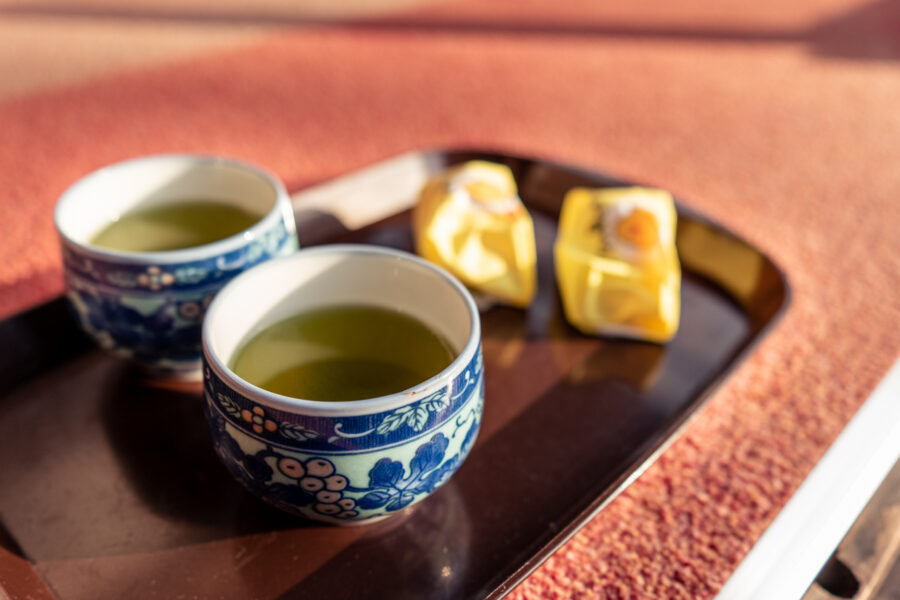 Murata's centre isn't huge and can easily be explored while taking a leisurely stroll for the day. For those arriving by bus the historical Kura no Machinami would be an ideal place to start, then venture off the main street a short way to find some of the other hidden treasures.
Murata Town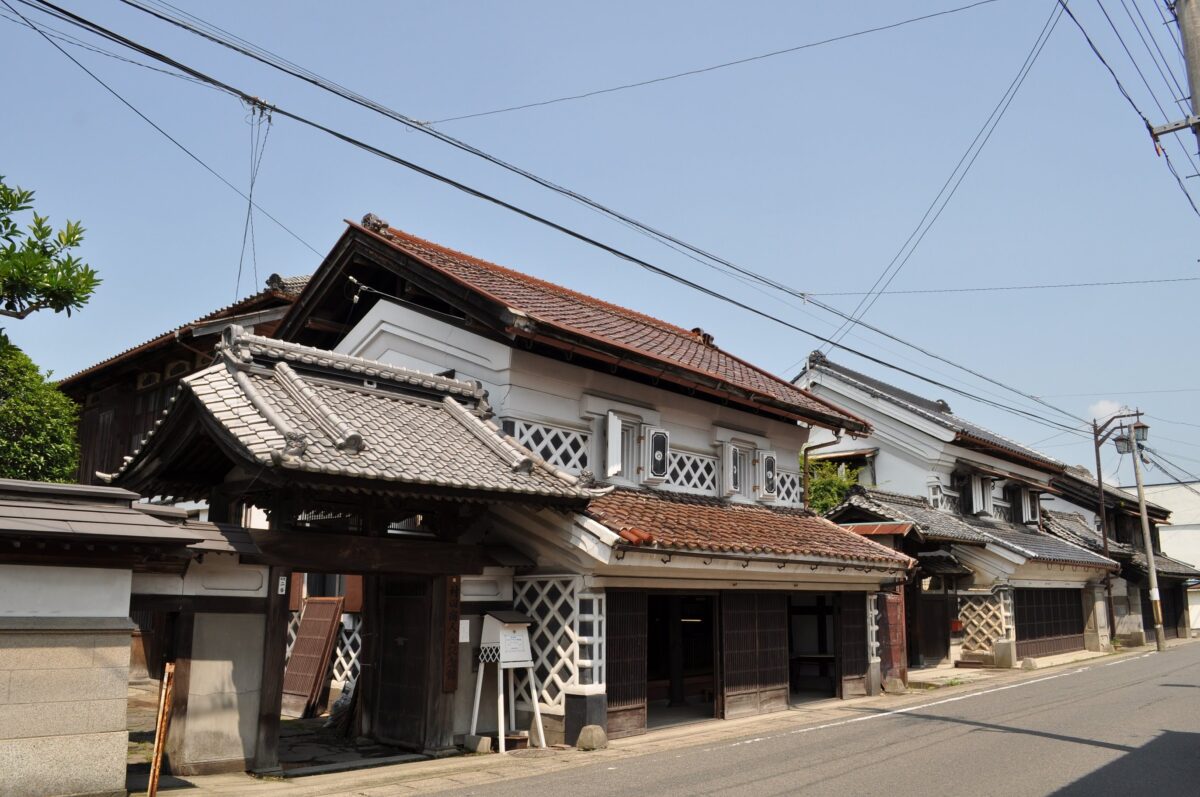 Kura no machinami (蔵の街並み)
Parts of Murata's old high street, like many rural towns in Japan, is unfortunately host to many closed shop fronts, however one end of the street is still active and lively thanks to its historical kura. Kura are traditional warehouses which, here in Murata, were once the centre of a lucrative trade in benibana or Japanese Safflower, once a highly prized commodity for dying kimonos a deep earthy red. Today the trade in safflower is no more, but Murata's identity still revolves around this traditional old high street. Mostly built of stone, their uniquely recognisable namako pattern black and white crosshatched walls now house, gift shops, restaurants, cafes and even a sake store.
Green Pearl Natto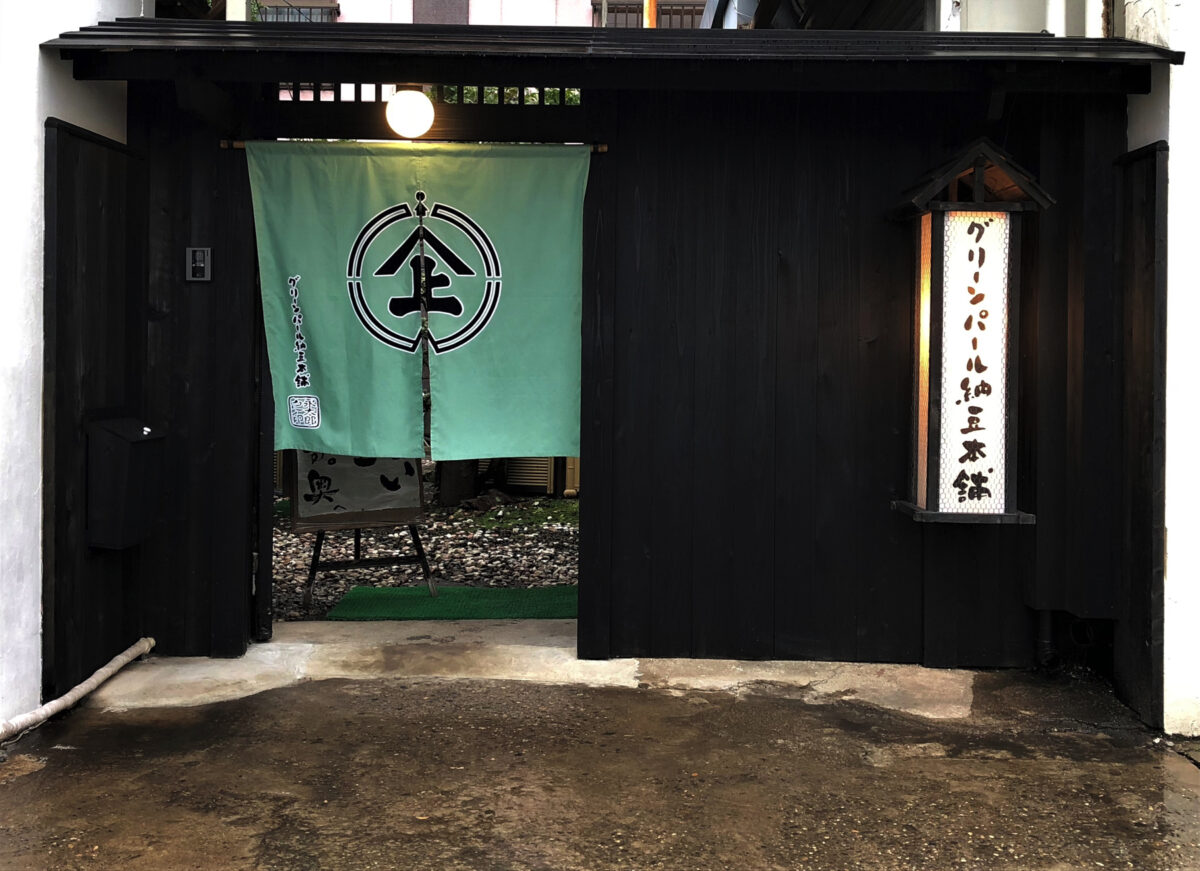 Green Pearl Natto (グリーンパール納豆本舗)
Natto is often a divisive food-stuff for foreigners in Japan. But whether you love it or, like me the idea of natto makes you want to run a mile, you must be sure to check out Green Pearl Natto. For those would be natto connoisseurs Green Pearl's is, I've been assured, very delicious natto, and having won several awards from both the National Natto Product Review and the National Natto Appraisal, it's proven to be some of the best in the country! For those who can't stomach regular natto be sure to check out their specialty 'choco-natto'. This unique omiyage, which, despite the stomach-curdling images of natto and chocolate together, is actually a really tasty treat of chocolate wrapped soy beans without a single whiff of that unmistakeable natto stench. I fully recommend picking some up to take home as souvenirs, Japanese and foreign friends alike will definitely be pleasantly surprised.
Green Pearl Natto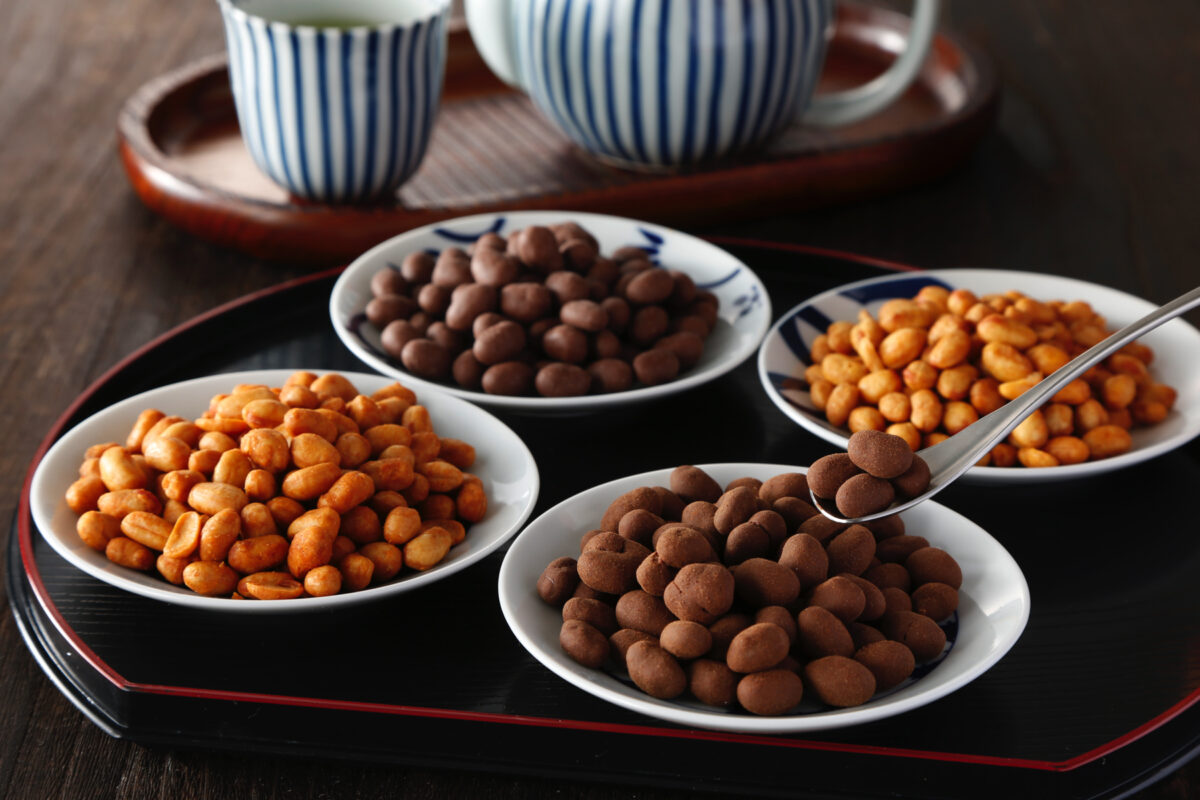 Green Pearl Natto
Details
Address: Murata-machi 98, Murata Town, Shibata District, Miyagi Prefecture, 989-1305
Hours: 8:00-18:00
Closed days: Saturday
Credit cards: Not accepted. Cash only.
Languages: English pamphlet available / staff members do not speak English
Phone: 0224-83-2034
Xander McGrouther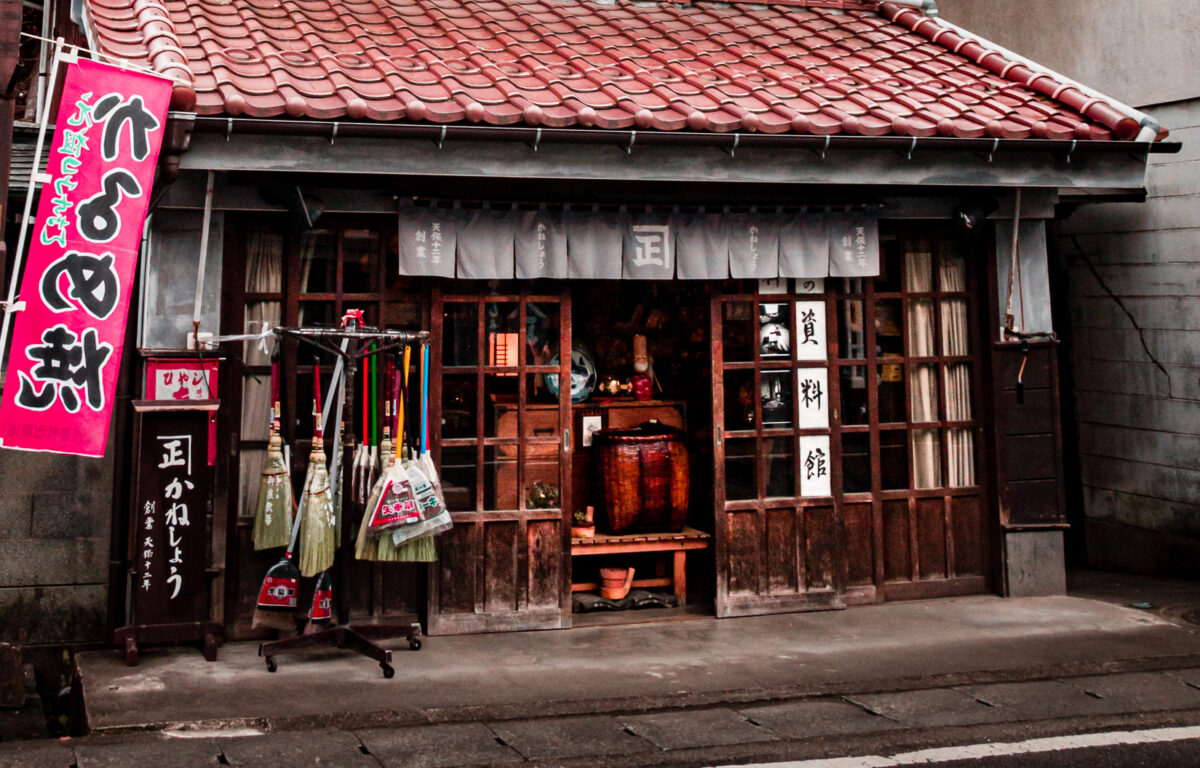 Kanesho Shoten (カネショウ商店)
This quaint little kura housed gift shop is easy to spot while strolling down the high street. Inside you'll find trove of handcrafted gifts and local products. However, the real gem here is the somewhat secret second floor. Speak to the friendly old lady who runs the shop (don't worry if your Japanese isn't up to scratch, some pointing and gesturing should be fine) and she'll be more than happy to usher you up a staircase polished smooth from a century of footfall, and back in time to somewhere between the Meiji, Taisho and Showa eras. Effectively now a mini museum, known as the Kanesho Tokikan, the second floor is packed to the brim with trinkets and once beloved family items. A foot pedal operated organ, an ancient television set, sepia toned photos, old kimono, obi and even house hold products from the era.
Kanesho Shoten
Details
Address: Machi 33, Oaza Murata, Murata Town, Shibata District, Miyagi Prefecture, 989-1305
Hours: 9:00-16:00
Closed days: Sundays
Languages: Japanese only
Phone: 0224-83-2027
Craig MacDonald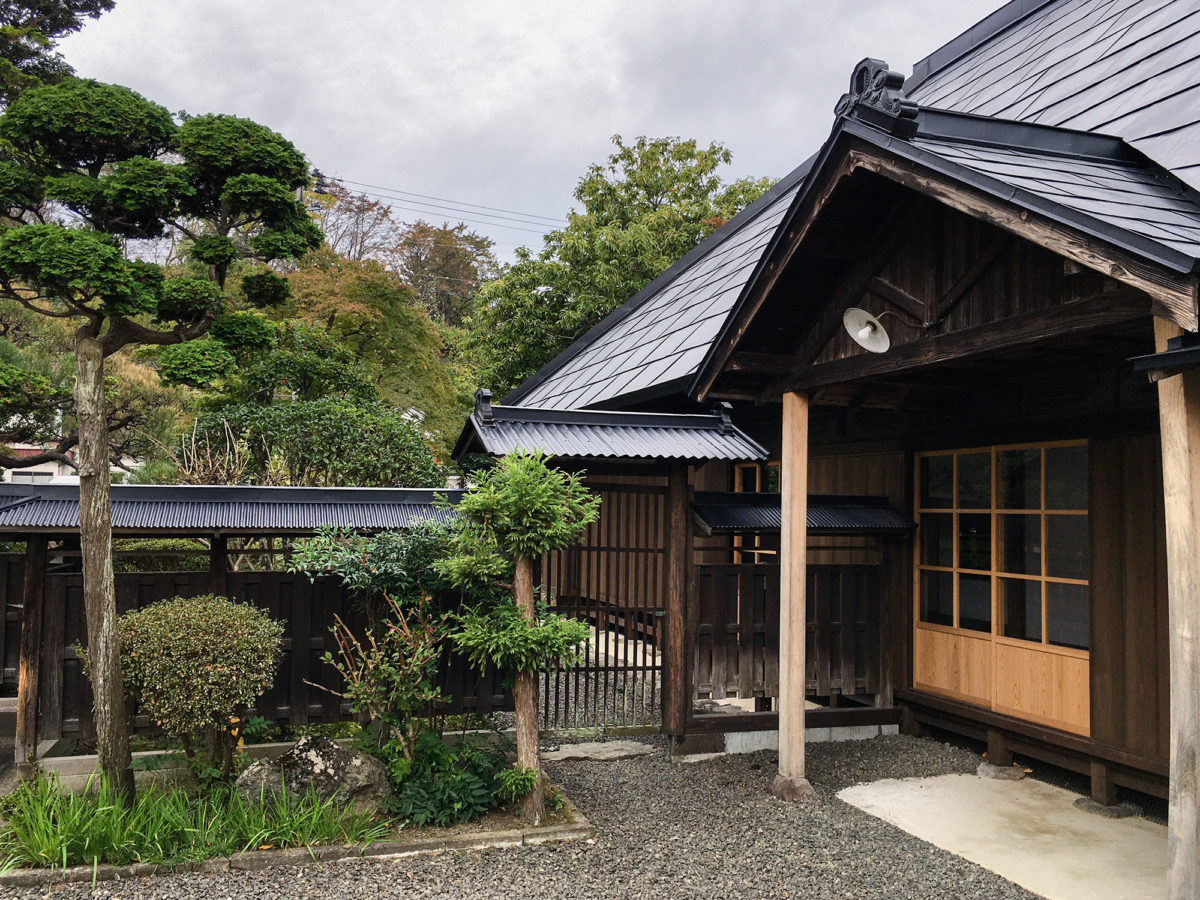 Samurai Residence and Accommodation (武家屋敷 旧田山家)
After exploring Kura no Machinami, a five-minute walk will take you to Murata's bukeyashiki, a recently restored samurai residence complete with traditional garden. Tours are available, but for those wanting to really make the most of the experience there's also the option to rent the whole property and stay overnight. Or, if you prefer something stronger, then take a stroll to the nearby, and locally famous, Maruichi sake store to pick up one of the many varieties of Murata's own Kenkon-ichi sake. Then spend the evening getting a taste of how samurai vassals would have once lived.
Samurai Residence and Accommodation
Details
Address: Nishi-66-3 Murata, Oaza, Murata, Shibata District, Miyagi 989-1305
Website: https://bukenooyado.com/
Onuma Shuzo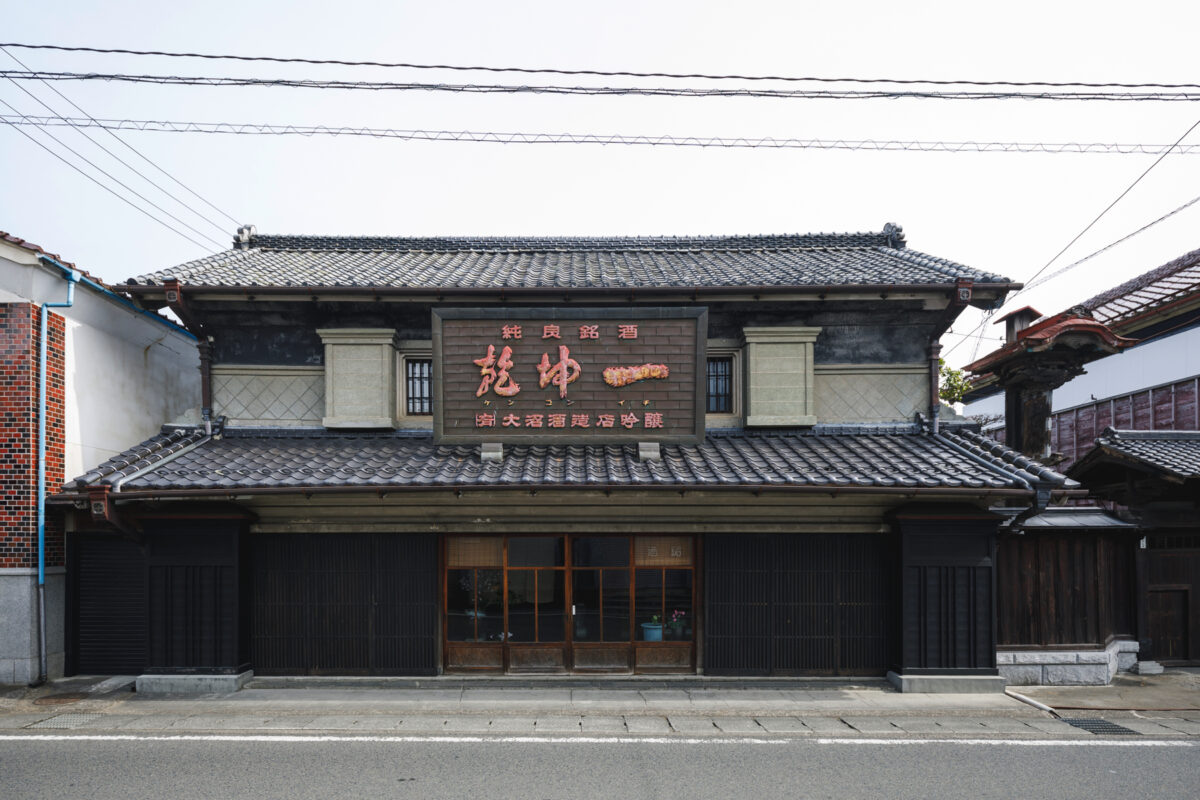 Onuma Sake Brewery (大沼酒造店)
Murata's Kenkon Ichi nihonshuu, sake has been made in the town since 1712 and its factory, Onuma Sake Brewery, can still be found in one of the most impressive of the kuras on Kura no Machinami. Their sake is nationally famous, and with a wide selection of varieties there's something to suit most palettes, so be sure to pick up a bottle while you're in town!
Onuma Sake Brewery
Details
Address: Machi-56-1 Murata, Shibata District, Miyagi 989-1305
Phone: 0224-83-2025
Website: https://kenkonichi.com/
Xander McGrouther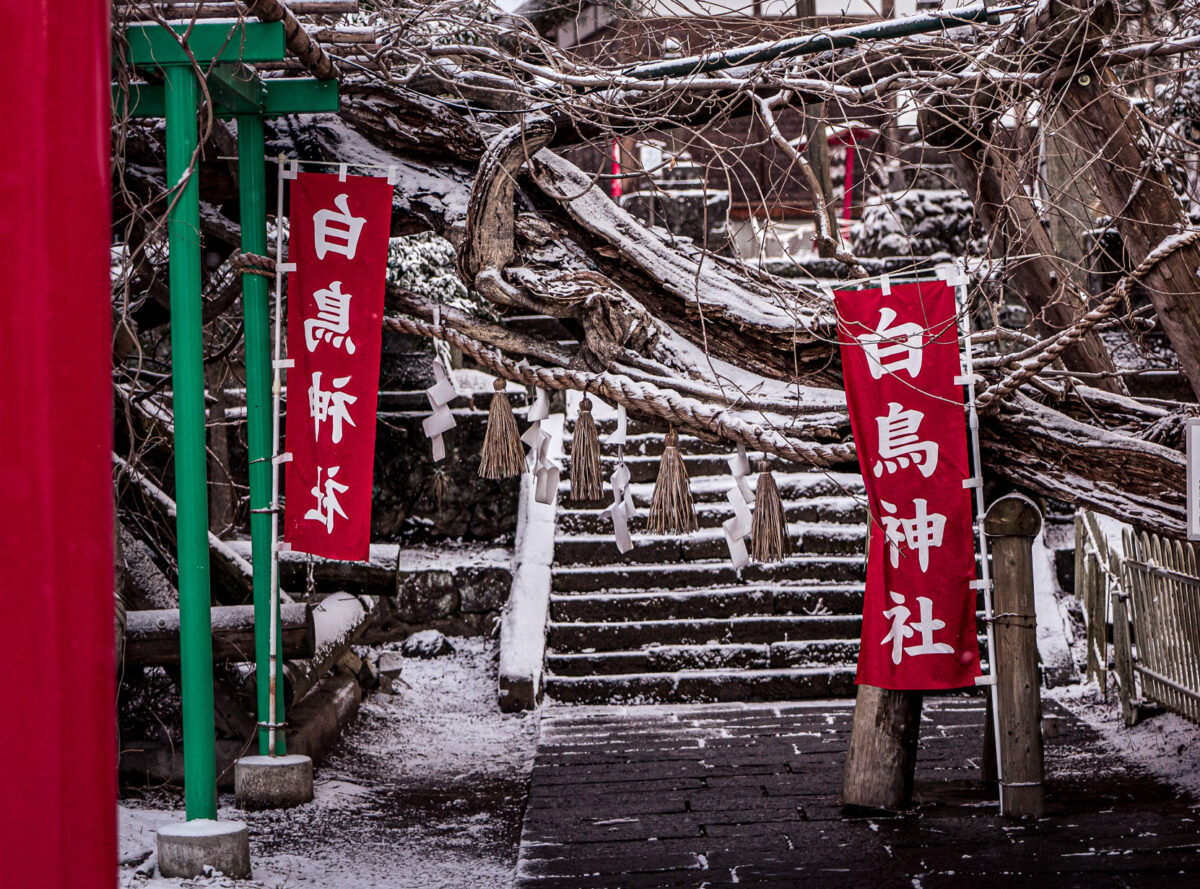 Shira tori jinja (白鳥神社)
Just another two-minute walk from Kura no Machinami is Shiratori Jinja, a beautiful Shinto shrine whose name, 'White bird shrine', comes from the many egrets which nest in the trees that surround the shrine. The walk to the shrine will take you over a beautiful stretch of the Arakawa river. Depending on the timing of your visit, you may be able to see some spectacular floral displays along the river banks. April, not surprisingly, sees the boughs of several gnarled old sakura trees heavy with cherry blossoms. Come in May and you'll be treated to an impressive display of vibrant flowers growing along the banks. Or take a stroll along here on a warm evening in July and you might be lucky enough to see a magical display of hotaru fireflies.
The shrine itself is famous for its collection of ancient trees, which includes an 800-year-old wisteria, known locally as the 'snake wisteria'. Although due to its age the 'snake wisteria' doesn't produce as much blossom as it once did, its twisting structure is undeniably impressive. Stooping under its tree-trunk-thick vine to enter the into the shrine's still and tranquil setting feels somewhat otherworldly, as the sounds of the town seem to fade away behind you.
Shira tori jinja
Details
Address: Shichikoji-1, Murata, Shibata District Miyagi 989-1305
Xander McGrouther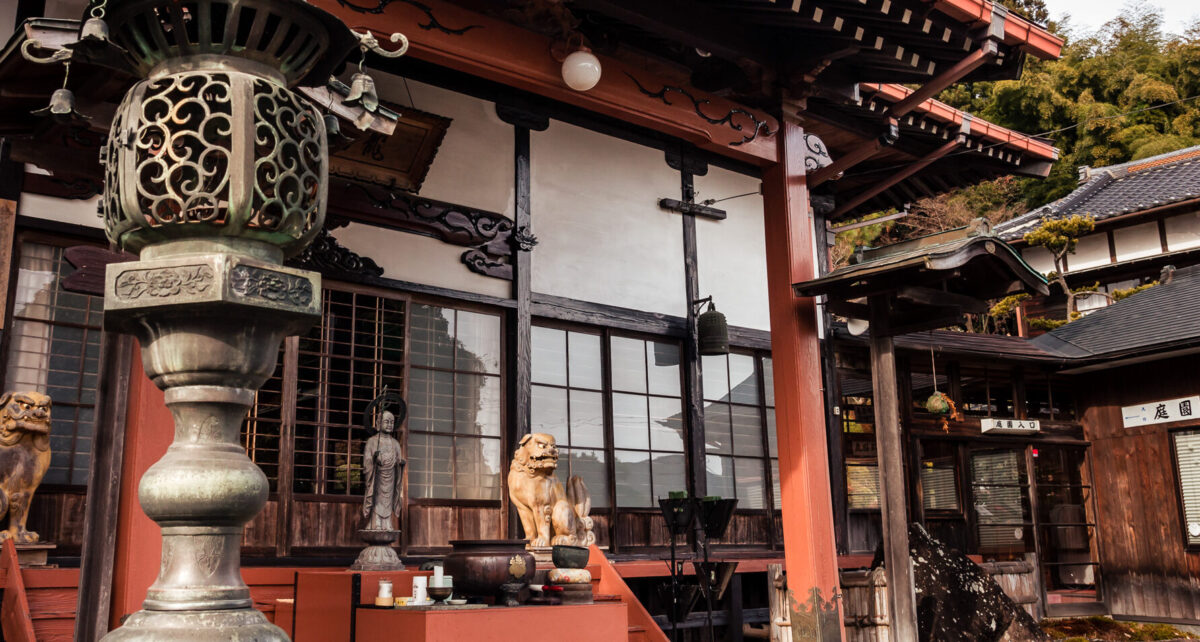 Ryutoin (龍島院)
Yet another two-minute walk away, is Ryutoin temple. This impressive Buddhist temple sits at the base of a natural amphitheatre, much of the sides of which are full of winding paths, statues, numerous graves and even the mausoleum of Date Munetaka, the seventh son of the famous Date Masamune. Interspersed between this all of this are sakura, apricot and plum trees, which during the spring turn the temple grounds into a picture-postcard scene. This real gem here however is tucked away behind the temple itself, cut through the joining passageway between the temple and the residence to its right and you'll find Ryutoin's waterfall garden. Entering the garden here the impression of an amphitheatre is even more apparent, as a wall of immaculately kept bushes and trees climb the steep slope ahead. A small waterfall winds down this slope until it finds its way to the koi pond at the bottom, which acts as a focus point for the whole garden. Sometimes Japanese green tea and manju are available, enjoying these while taking in the garden is highly recommended. Then after, why not hop along the stepping stones of the pond to see if you can find the dragon hidden in the garden.
Xander McGrouther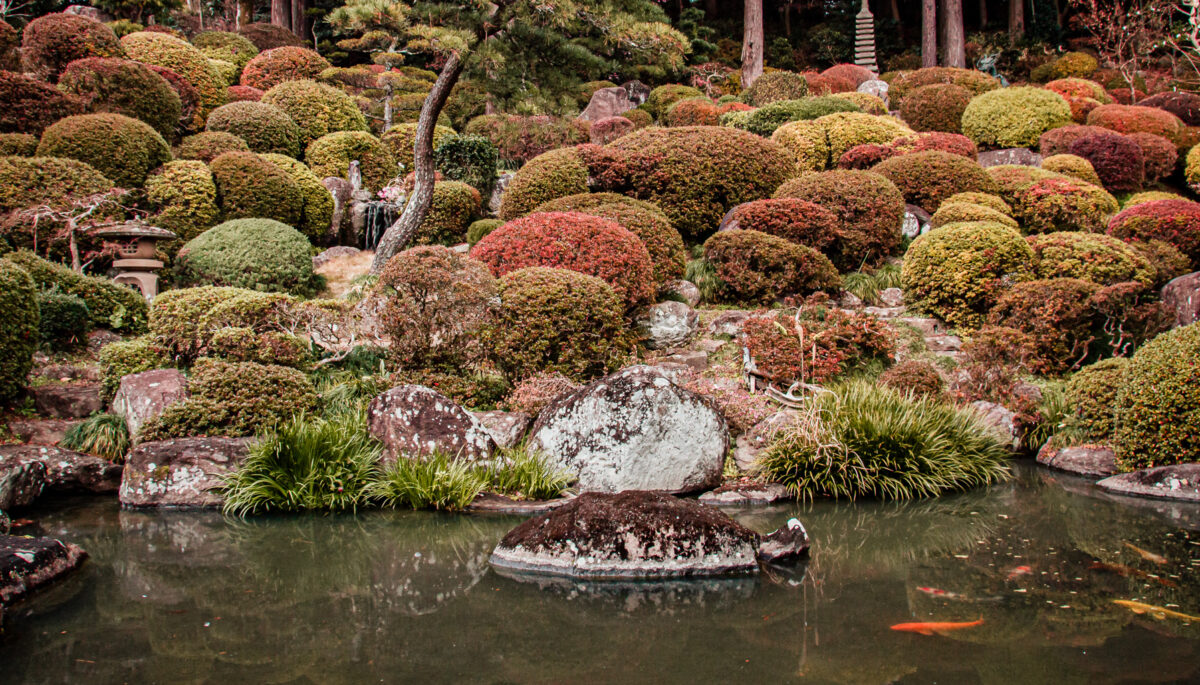 Ryutoin
Details
Address: Otsukishita-92, Murata, Shibata District, Miyagi 989-1305
Hours: 8:00-17:00
Closed days: None
Admission: 100 yen
Murata Town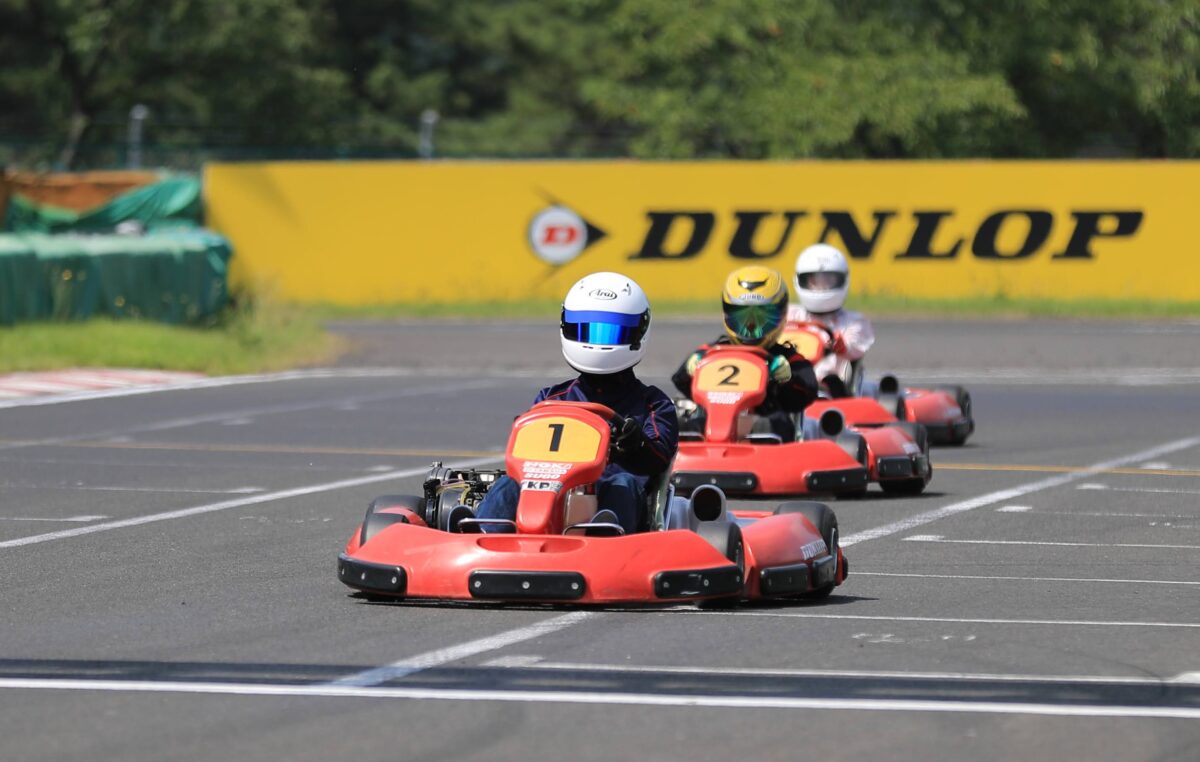 Sportsland Sugo (スポーツランド SUGO)
Those who are fans of motorsports may already be familiar with Murata without even knowing it. Just a ten-minute drive from the town centre is the Sugo district, home to Sportsland SUGO, a world-famous professional racing track. In 2022, amongst many other professional race events, SUGO will host the Asia Road Racing Championship and also a leg of the Fantec GT World Challenge Asia competition, the biggest GT competition in Asia.
As well as many professional races Sportsland SUGO also hosts many track days, where enthusiasts can run their own cars on the race track. There's also a dirt track for motocross bikes, a beginner's track and race-driving school, plus restaurant and gift shop.
The appeal for motorsports fans is obvious, however there's more on offer here that's definitely worth checking out. An afternoon spent go carting along a kilometre race track, followed up with a yakiniku BBQ or Tohoku's famous imoni hotpot is the perfect way to get a taste of the motorsport excitement and experience some of the local flavours.
Murata Town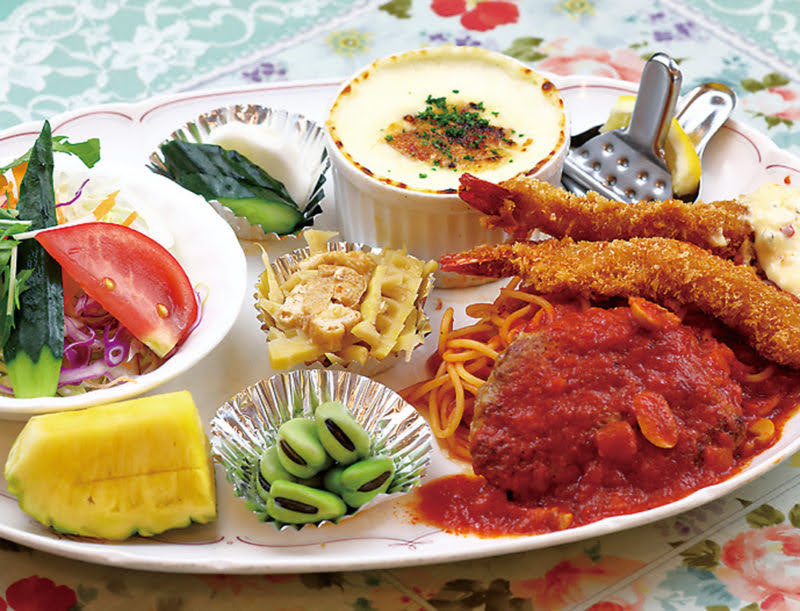 Rikkie's and Marukin (リッキーズ & 丸金食堂)
For those whose travel is usually guided by their stomach, a stroll to the outskirts of town is definitely recommended. Just a five minute walk from Kura no Machinami and only two to three minutes from Shiratori Jinja, are two restaurants Rikkie's Rest Stop and Marukin Shokudo. Located next to each other, both of these restaurants are ideal for those who love 'soul food' and have big appetites. The former, Rikkie's, serves Italian food Japanese style, big on flavour and portion size. The 'nigiyaka-setto' and 'Cinderella-setto' are both highly recommended by this writer (be warned, it's a lot of food!).
Lunch at Marukin Shokudo is not to be missed. The cosy lunchtime restaurant is often packed with local tradesmen and salarymen, and while the food is great, the atmosphere itself is worth visiting for. All the usual shokudo (dining hall) fare is on offer here; ramen, fried rice and suchlike, but the star of the show here is the karaage teishoku. For those not familiar karaage is Japan's answer, and some would say improvement on, fried chicken, while teishoku simply means 'set meal'. Marukin's karaage teishoku is, quite simply put, huge, both in size and flavour, a shear mountain of crispy, juicy, goodness. The biggest thing on offer here however is not the food, but the 'mama-san's' personality; ever welcoming, smiling, laughing, loud and affectionate, her attentive, giddy, serving style is instantly likeable and has many returning time and time again.
Xander McGrouther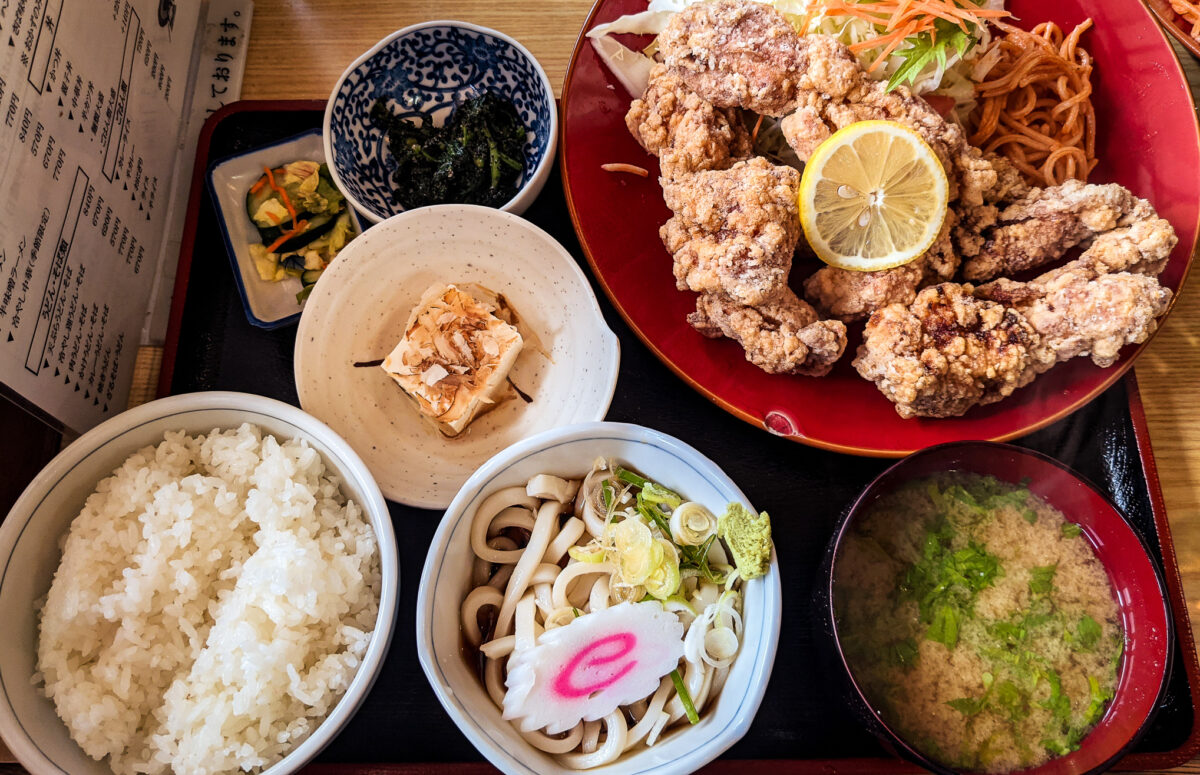 Rikkie's (リッキーズ)
Details
Address: Hirohata-63-1 Murata, Shibata District, Miyagi 989-1305
Hours: 11: 00-21:00 (Last order at 20:30)
Closed days: Tuesdays
Phone: 0224-83-6388
Marukin (丸金食堂)
Details
Address: Hirohata-57-10 Murata, Shibata District, Miyagi 989-1305
Hours: 11:00-14:00
Closed days: Sundays and the second and the fourth Thursdays of each month
Phone: 0224-83-2512
Last Update
December 14, 2022

Access to Murata


Murata is just off the Murata interchange of the Tohoku Expressway. The closest train station is Ogawara, from here you can take a taxi, although the fare is around 3000 yen, one way. By far the best way to go by public transport, is the highway bus that go from Sendai Station, which runs daily throughout the day.

Mt. Zao

Tags