Photo by Gaga Onsen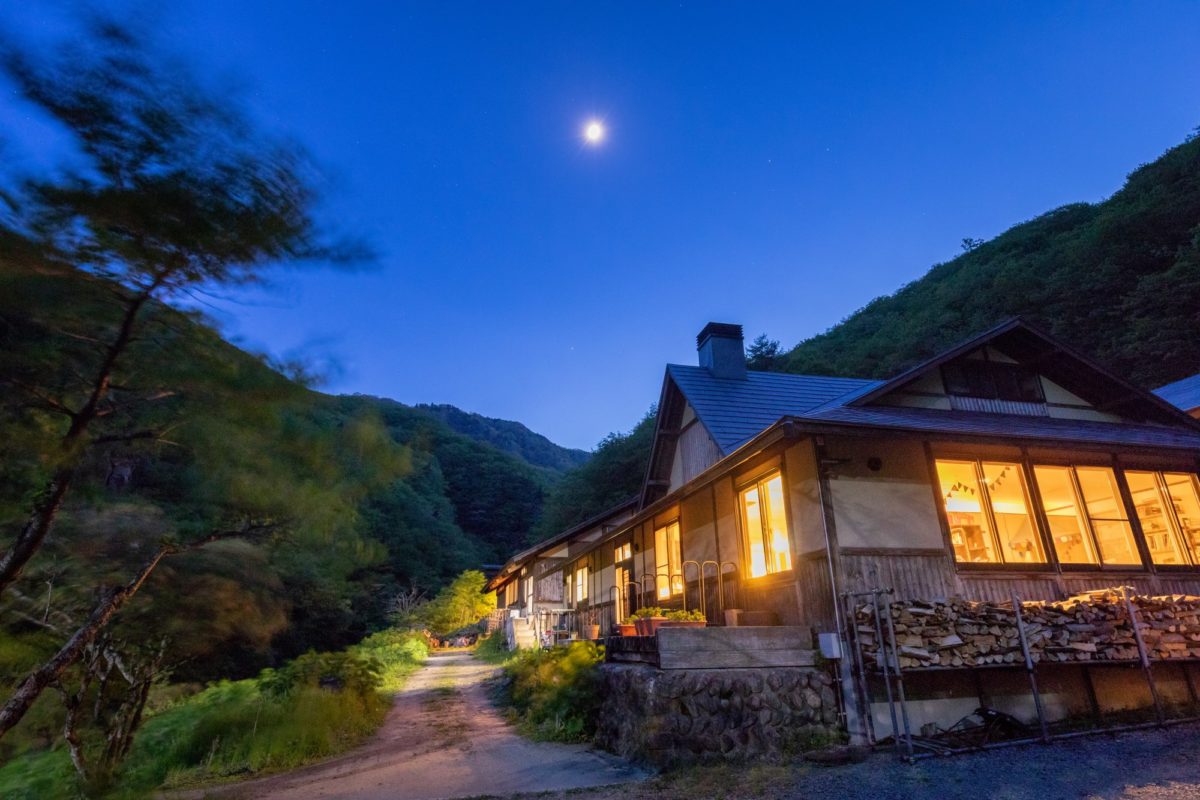 Photo by Gaga Onsen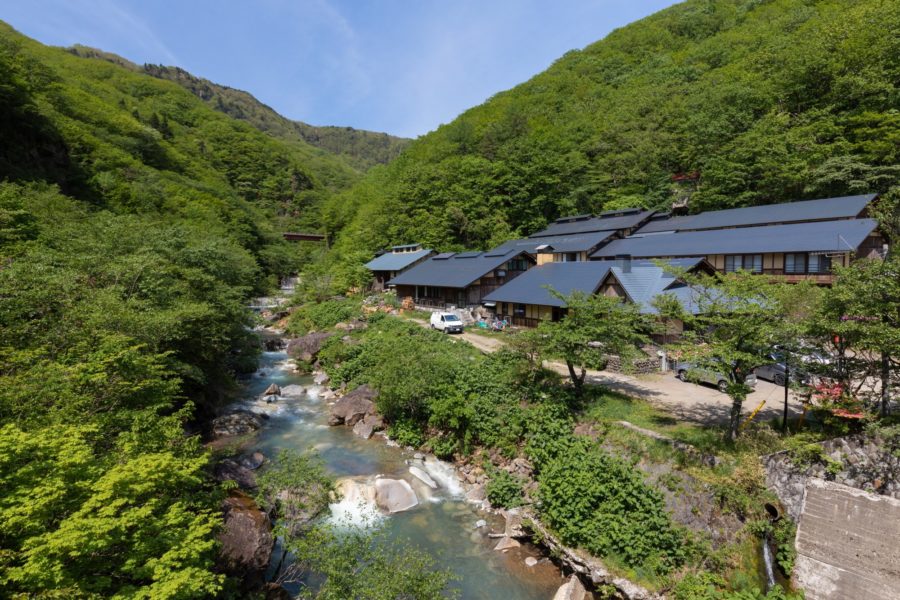 Photo by Gaga Onsen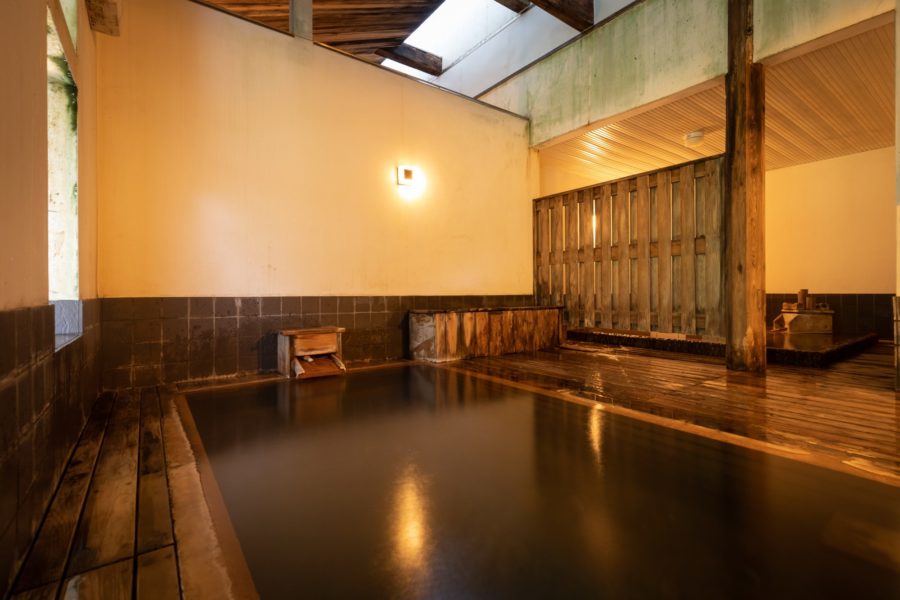 Gaga Onsen is a destination unto itself. A single inn nestled in a gorge ten kilometers away from the nearest town, it is luxurious in a way that nurtures rather than bombards the senses. It is an ideal place for toji, the Japanese practice of healing of the body and spirit through an extended stay in a hot spring area. In fact, Gaga Onsen is recognized as one of the three most efficacious hot springs for treating gastrointestinal illness.
Gaga Onsen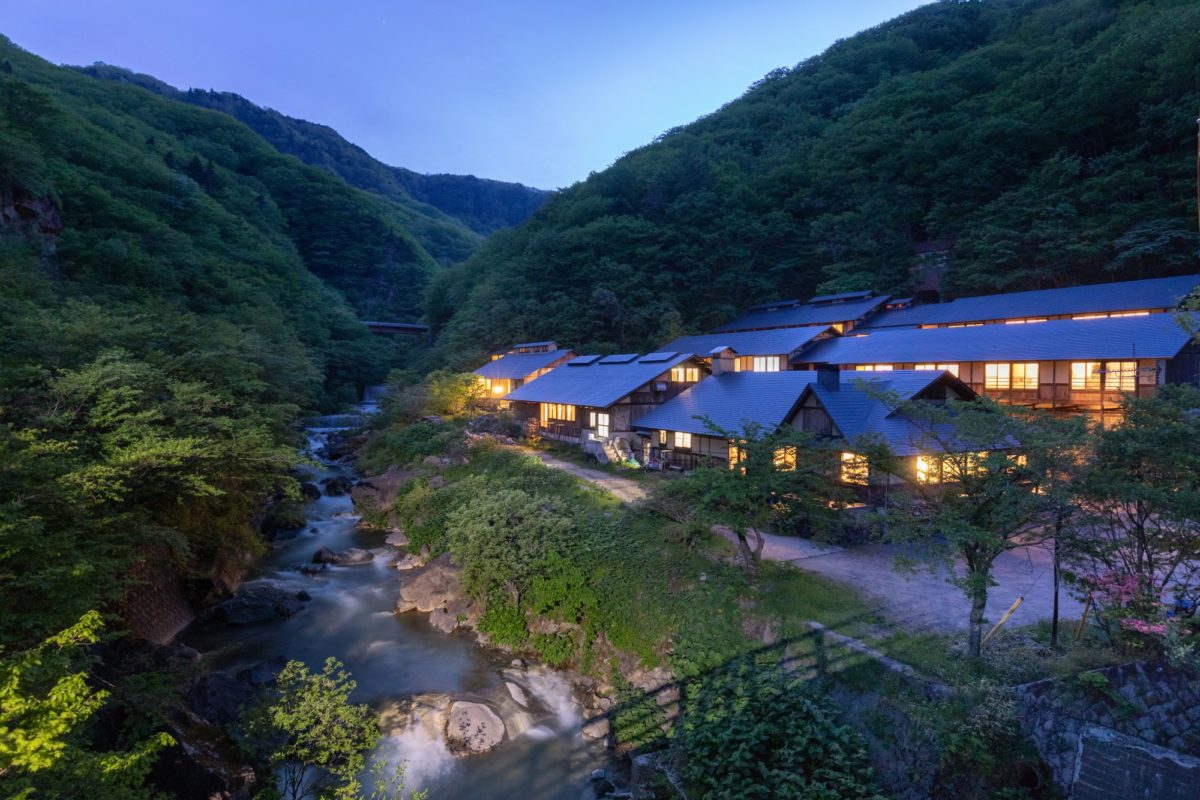 In ancient times, the gorge was inhabited by Shugendo Buddhist monks performing ascetic training on Mount Zao. It was close enough to the peak that they could hike up to worship the rising sun, and the hot spring waters helped their bodies recuperate from the rigorous training.
Gaga Onsen was officially established in 1875 and has been owned by the same family ever since. In its early days, people came primarily for the healing effect of the waters. Visitors were often laborers working physically demanding occupations such as farming or fishing. They would often stay for two or three months at a time. Facilities were rudimentary and visitors cooked their own meals in a communal kitchen.
As technology improved and the monetary wealth of Japan increased, demands on a laborer's body became lesser, but on their time grew greater. As guests couldn't stay as long and wanted to make the most of their relaxation time, the inn began cooking meals for guests and upgraded the facilities.
Gaga Onsen's current incarnation is the work of sixth-generation owner Takeuchi-san, who renovated the inn according to his own design. His aim was to maximize the comfort and relaxation of guests. To him, this meant eschewing the stiff formality common at luxury ryokan inns. "At Gaga Onsen, we want guests to feel at home," says Takeuchi-san.
Gaga Onsen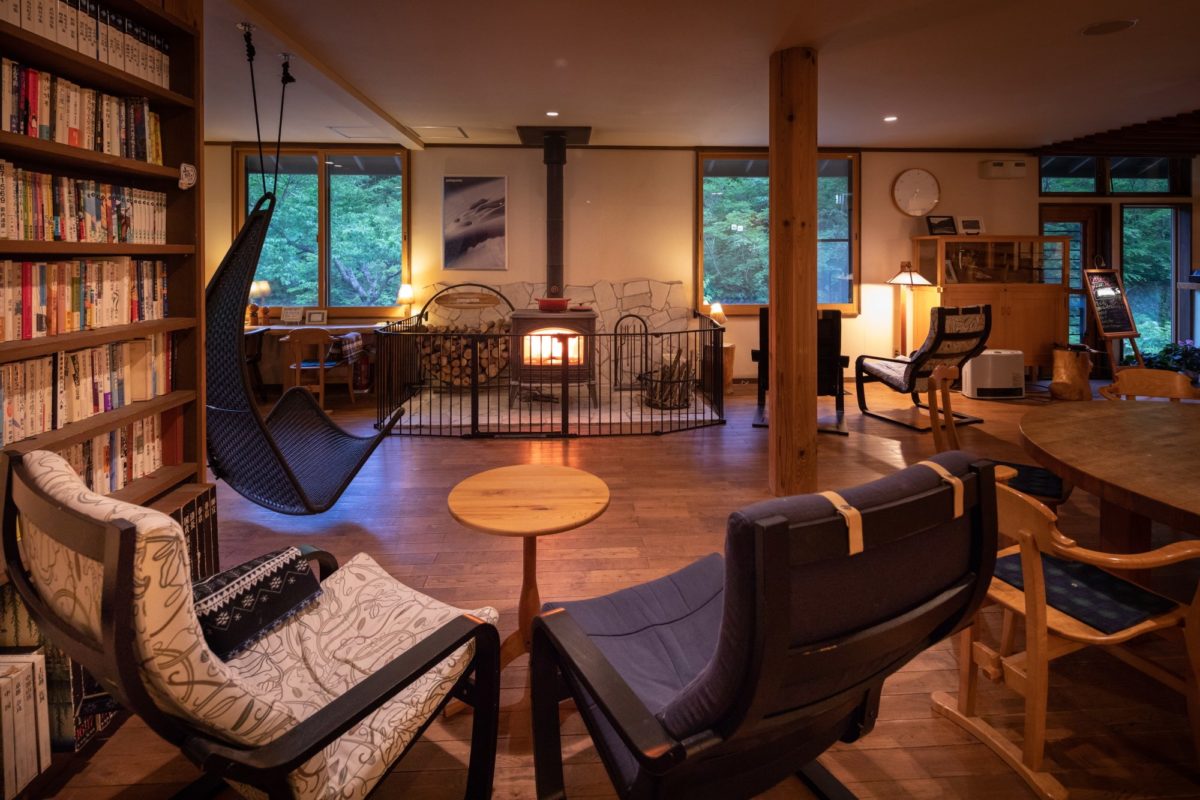 The lobby exudes the coziness of a mountain lodge. Tables and chairs are clustered around a wood-stoked fireplace and a handsome book collection. The bar counter serves soft drinks and an expertly-curated selection of whisky, local sake, and wines from California and Yamagata. It is an ideal space for socializing.
The counterpoint to the cozy camaraderie of the lobby is the tranquility of the guest rooms themselves. They are spacious and sedate, with subtle touches that contribute greatly to the calming atmosphere. Radiant floor heating silently warms the rooms as large windows bathe them in sunlight. The overall effect is one of deep relaxation and healing.
Gaga Onsen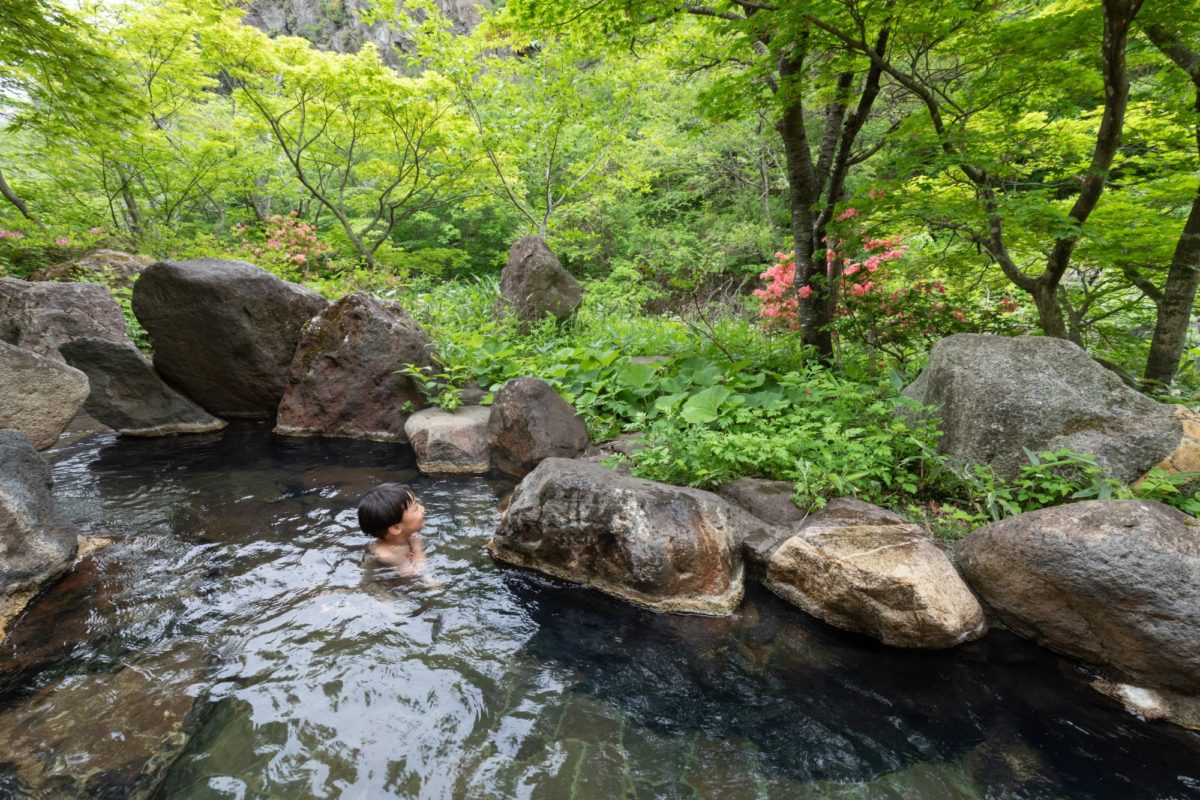 Last Update
August 8, 2019

The highlight of a toji inn is, of course, the baths. Gaga Onsen features five different types of baths. The gender-separated bathing areas each feature two indoor baths, one hot and one lukewarm, plus an open-air bath. A mixed-gender open-air bath stretches along the riverside. The rustic wooden Tenku no Yu is a private open-air bath overlooking the river that guests can reserve free of charge. Those who prefer bathing in private may also consider booking the Komakusa suite, which includes its own in-room hot spring bath.

Gaga Onsen is blessed not only with healing hot spring water, but also iwashimizu. Iwashimizu is the water produced when mountain snow melts and trickles through a stratum of porous rock. This natural purification process of freezing and filtration results in exceptionally pure water safe to drink straight from the source. All tap water at Gaga Onsen is pure iwashimizu.

Running Gaga Onsen is a family affair, and each family member contributes their own personal touch to this friendly inn. They welcome foreign guests with special enthusiasm and aim to promote toji culture abroad. Takeuchi-san likens the word "toji" to "yoga," "There was a time when people would hear the word 'yoga' and say 'What's that?' Nowadays though, everyone knows what yoga is. I want to do the same for toji."

WEBSITEhttps://gagaonsen.wixsite.com/english

Mt. Zao

Tags