Miyagi is a great cycling destination for both expert and novice riders. Its size and varied terrain make it a very pleasant prefecture to cycle. The cities here are relatively flat and compact, and nature is always within reach.

Traffic-wise, cycling here is quite safe. Bicycles are such a familiar mode of transportation in Miyagi that drivers are conditioned to look out for cyclists and mind their safety. Even schoolchildren feel comfortable riding their bikes in the streets here. Outside of the major thoroughfares, the traffic rarely intimidates

Average tourists will appreciate the ease of sightseeing by rental cycle. It is a perfect way to enjoy the sights at your own pace and build up an appetite for your next meal or snack. For cyclists committed to a dedicated cycling trip, below I'll provide a basic outline of Miyagi's terrain and some recommended routes where you can take in the varied landscapes.
Wesley Keppel-Henry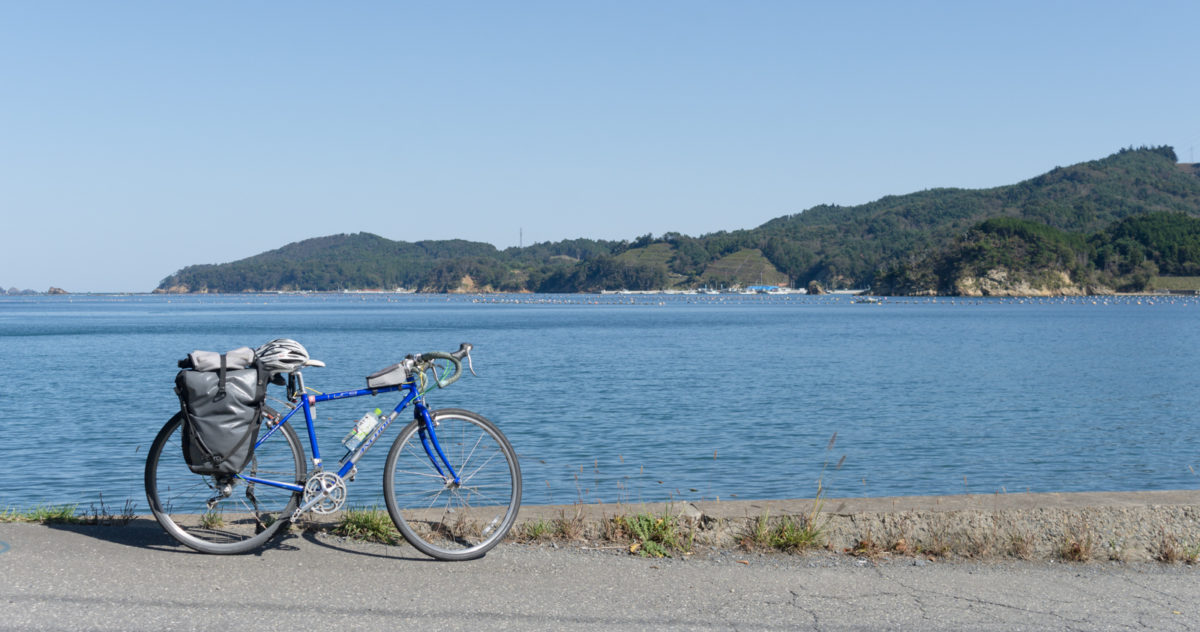 The Coast・海岸
Miyagi's coastline runs the entire length of its eastern border. The coast is home to many of the prefecture's most famous sights and some of the country's best seafood. Though the entire coast was hit hard by the 2011 Great East Japan Earthquake and tsunami, most of the roads have been rebuilt so well that they are now actually smoother than roads in areas that weren't struck by such a major disaster. Additionally, most of the coast is quite flat and easy to ride. The northern 25% or so is part of the Sanriku Fukko National Park. This area of coastline does gets quite hilly, but the scenery more than makes up for it.
Recommended ride: Oshika Peninsula
Difficulty: Hard
A ride through the southern part of the Sanriku Fukko National Park. The route is one of rolling hills punctuated by scenic ocean views. Though the climbs are not particularly long or steep, so little of the 70-km route is level that riders will end up clocking over 1,400 meters' elevation gain in total! The ride starts and ends at Onagawa Station, a train station with sport cycle rental nearby, making this one of the most convenient long rides in Miyagi.
Wesley Keppel-Henry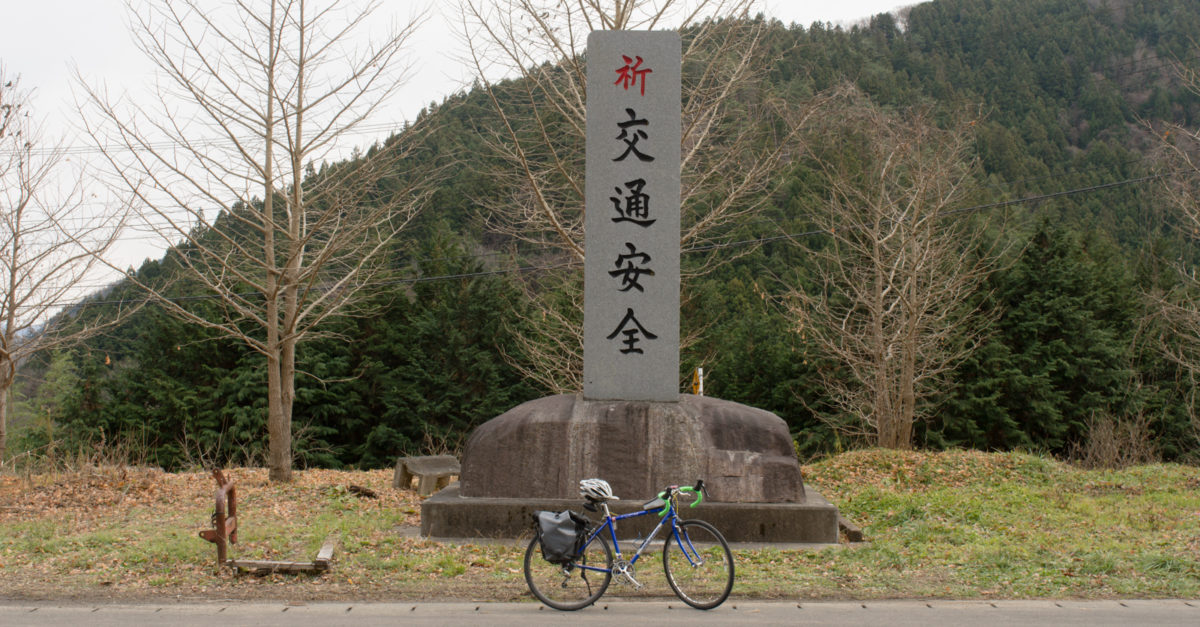 Countryside ・田舎
Heading inland to the west, you'll find low plains intersected unobtrusively by train lines. The plains are occupied predominantly by cities and rice fields, easy and convenient to ride through. The plains soon give way to mountains, the foothills of which are dotted with charming villages exceedingly pleasant to explore by bike.
Recommended ride: Marumori Loop
Difficulty: Medium/Easy
Marumori is a rural municipality in the foothills of southern Miyagi. It has acquired some popularity amongst cyclists living in the nearby cities. Heartened by the word-of-mouth publicity, the town has taken it upon themselves to start promoting itself as a cycling destination. The tourist office inside Marumori Station now offers free cycling maps and free chari bicycle rental to visitors.
Wesley Keppel-Henry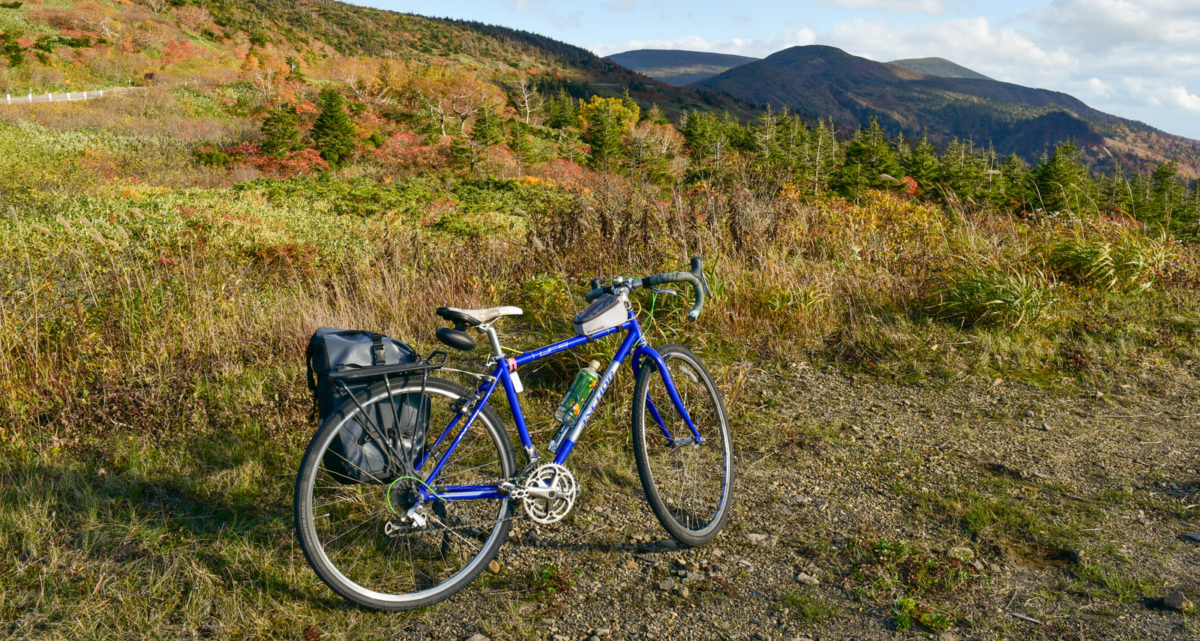 Mountain Passes・峠
The higher you climb, the more wilderness you'll encounter. Some of these mountainous areas, like Mount Zao, are popular sightseeing destinations. Others, like the Sasaya Pass, are considered some of the most remote regions in all of Japan. The grueling climbs here are made worth it by the beautiful scenery and the joy of discovering secluded hot springs or countryside cafes hidden within landscapes that appear to be uninhabited.
Recommended ride: Zao Highlands
Difficulty: Hard
Miyagi's most famous ride. This 67-km route goes up and over Mount Zao, Miyagi's tallest mountain. The scenery changes dramatically with the seasons: towering snow walls when the road is first cleared in spring, verdant vegetation all summer, and fiery foliage come autumn.
Last Update
October 15, 2019

Mt. Zao

Sanriku Coast

Tags