Photo by Najwa Mohd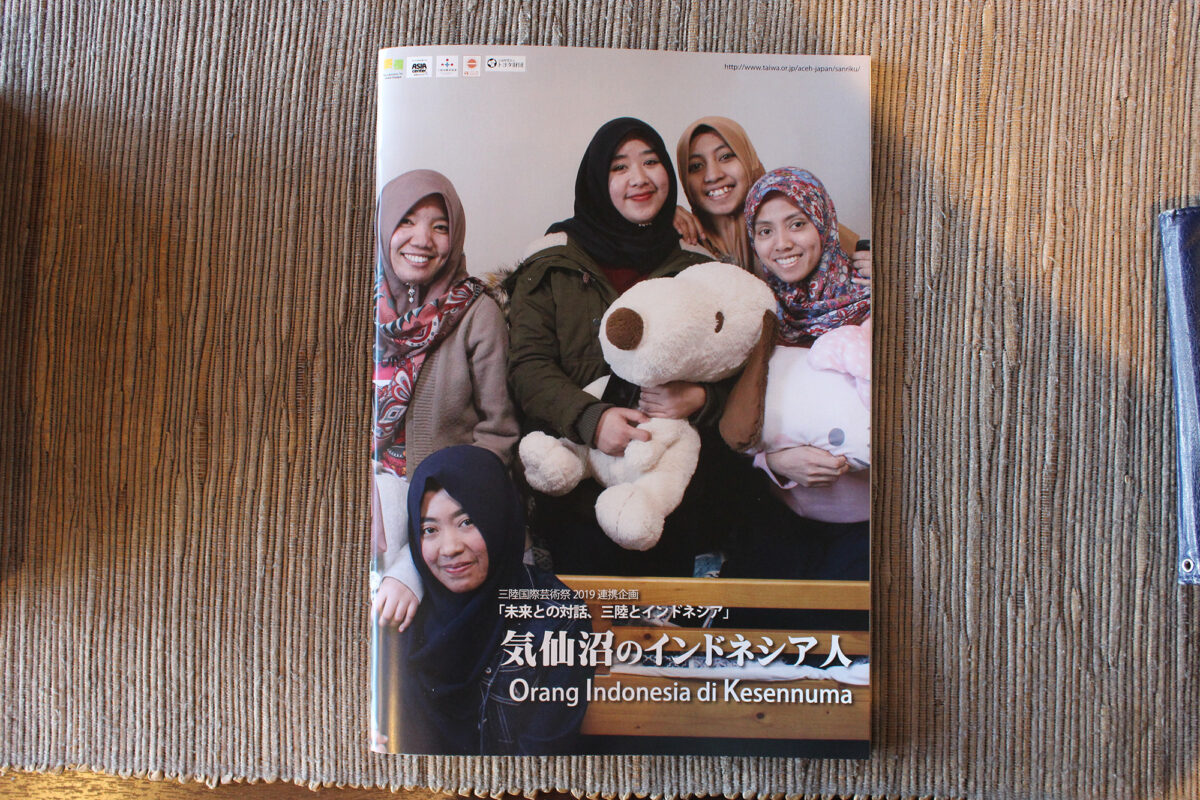 Photo by Kesennuma City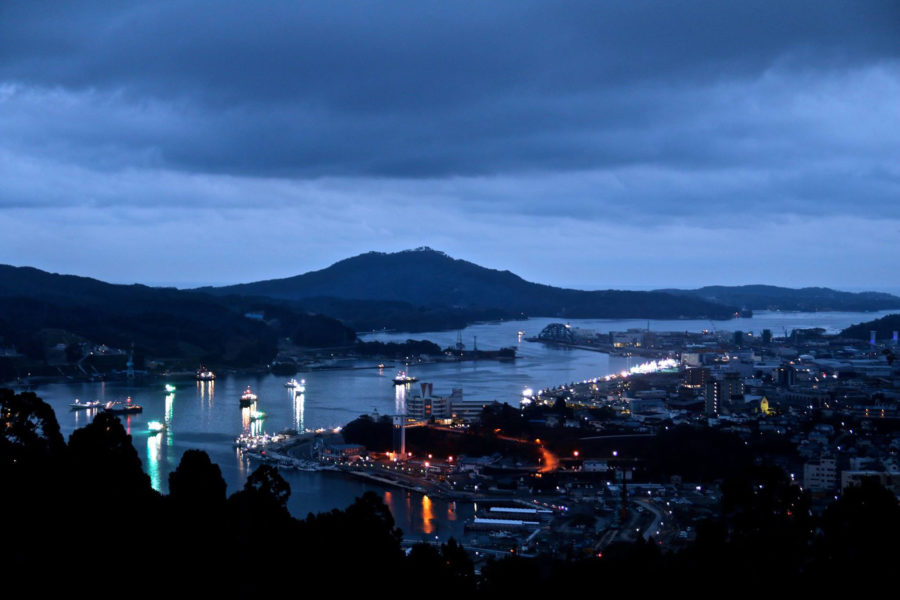 Photo by Najwa Mohd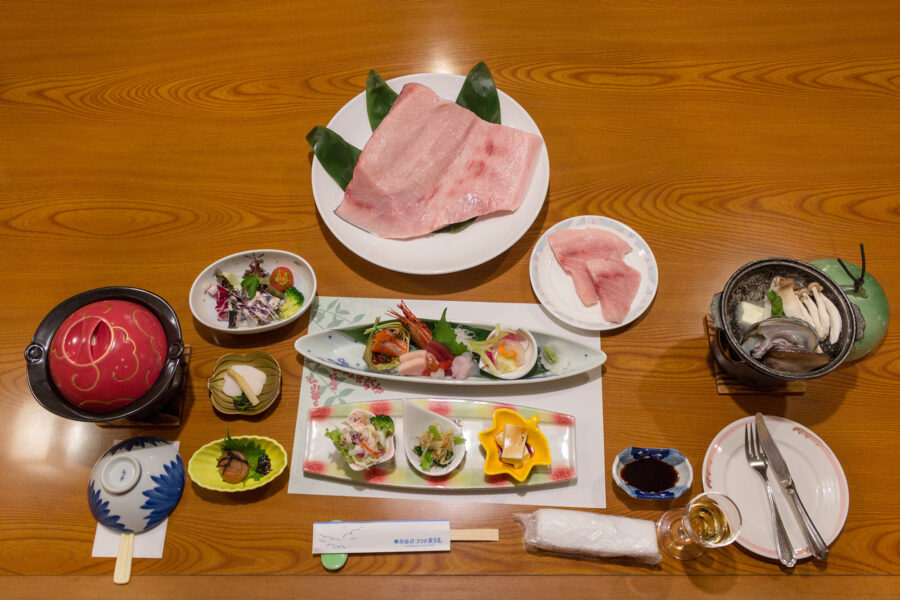 I got the chance to stay at Kensennuma Plaza Hotel last December. Kesennuma Plaza Hotel is located right next to Kesennuma Port, so offers great views of the port and ocean beyond. At night, fishmen and locals dock their boats at the harbor here, so the night view of the port is beautiful, with the light of the city and the boats reflected on the water. With my room window facing the port, I enjoyed the splendid night view from my room.
Table of contents
Muslim-Friendly Kesennuma Plaza Hotel
Hirotaka Oyama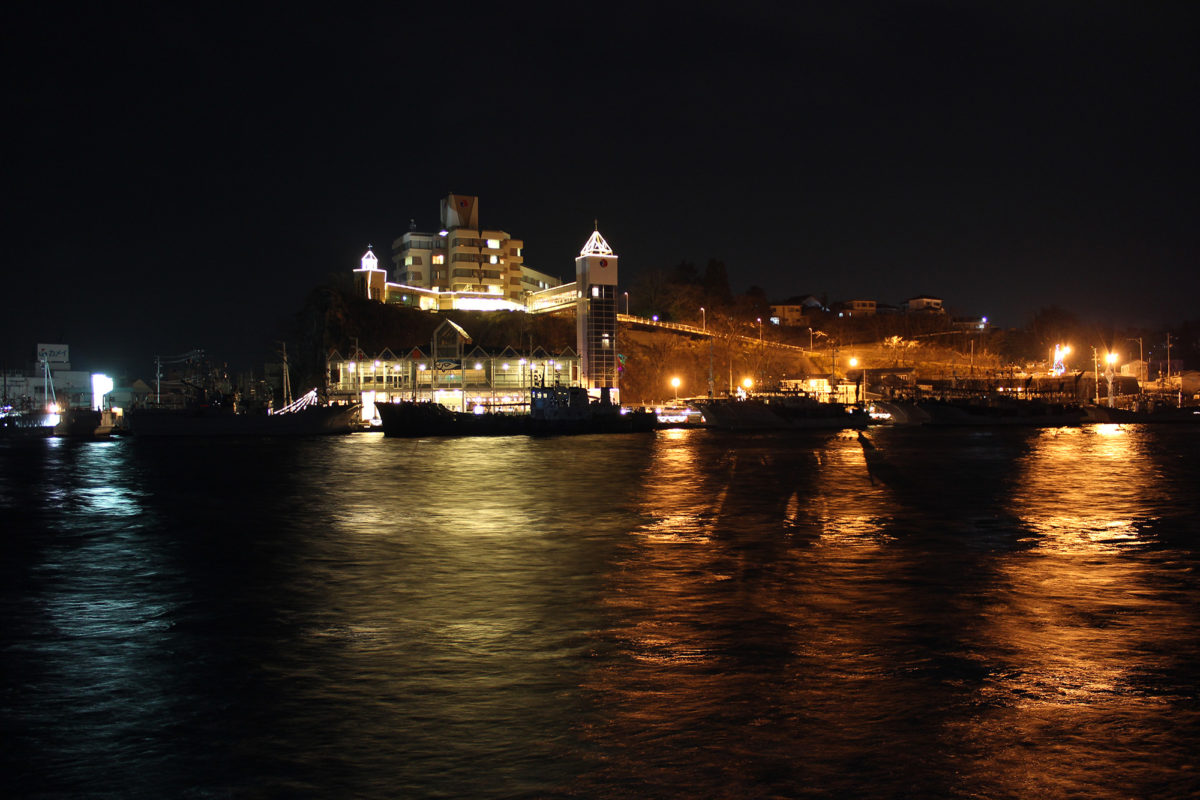 I stayed in a Japanese-style tatami room large enough to fit four people. The hotel provides yukata for all guests, so you don't need to worry about bringing your sleepwear. When I checked in, I was given coupons to use at a fish market near the hotel. So before retiring to my room, I decided to go to the fish market and buy some souvenirs for my friends.
The fish market was just a five-minute walk from the hotel. It sells lots of locally made seafood products. Kesennuma is the largest producer of shark fin in Japan, so it's a good place to find halal shark fin products suitable for Muslims.
Najwa Mohd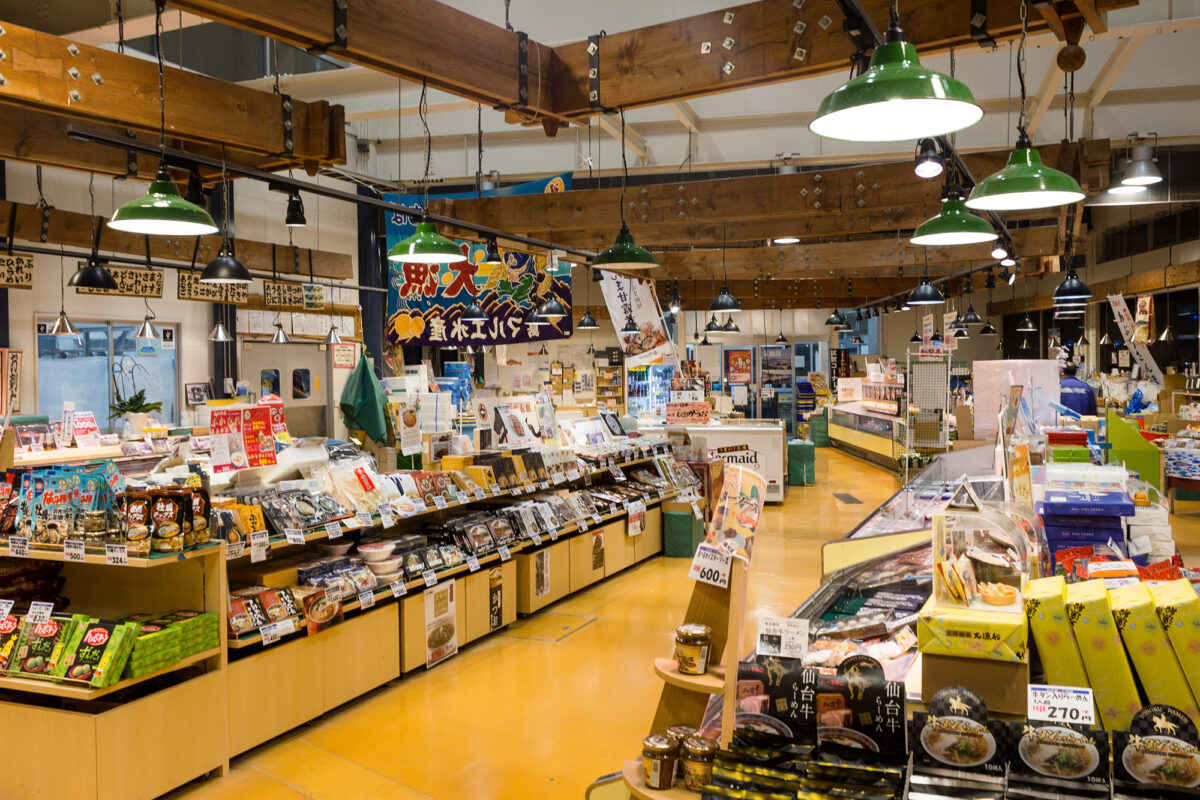 After I returned to the hotel, I enjoyed a nice hot bath in my room. The hotel has gender-separated communal onsen (natural hot spring) baths, but also a private toilet and shower in each room. As a Muslim, this really helps a lot as I cannot be naked in a public bath.
Kesennuma Plaza Hotel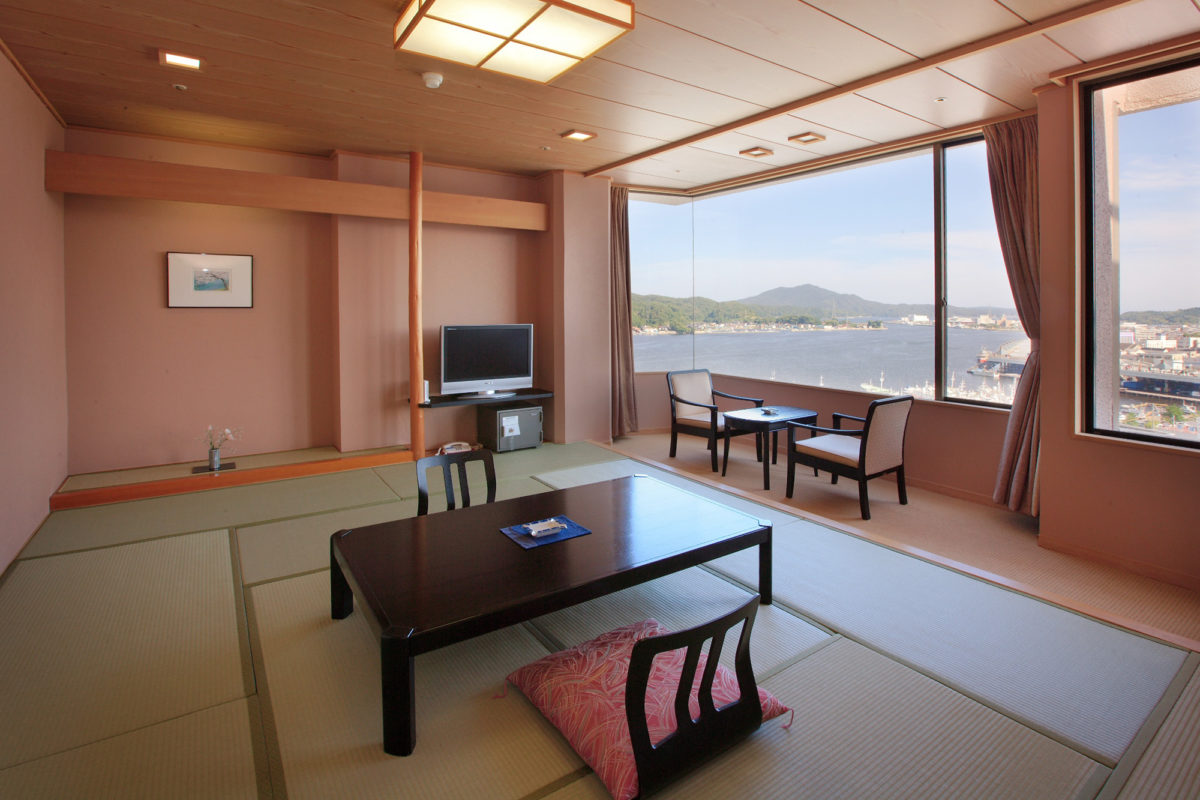 Meals
Breakfast at the hotel is a large buffet that offers a wide range of dishes. Muslims can enjoy the sushi, deep-fried salmon, and scrambled eggs, plus various other seafood options and a selection of vegetable dishes made with locally grown produce. The view from the dining room is splendid, as it offers a clear view of the city below.
Najwa Mohd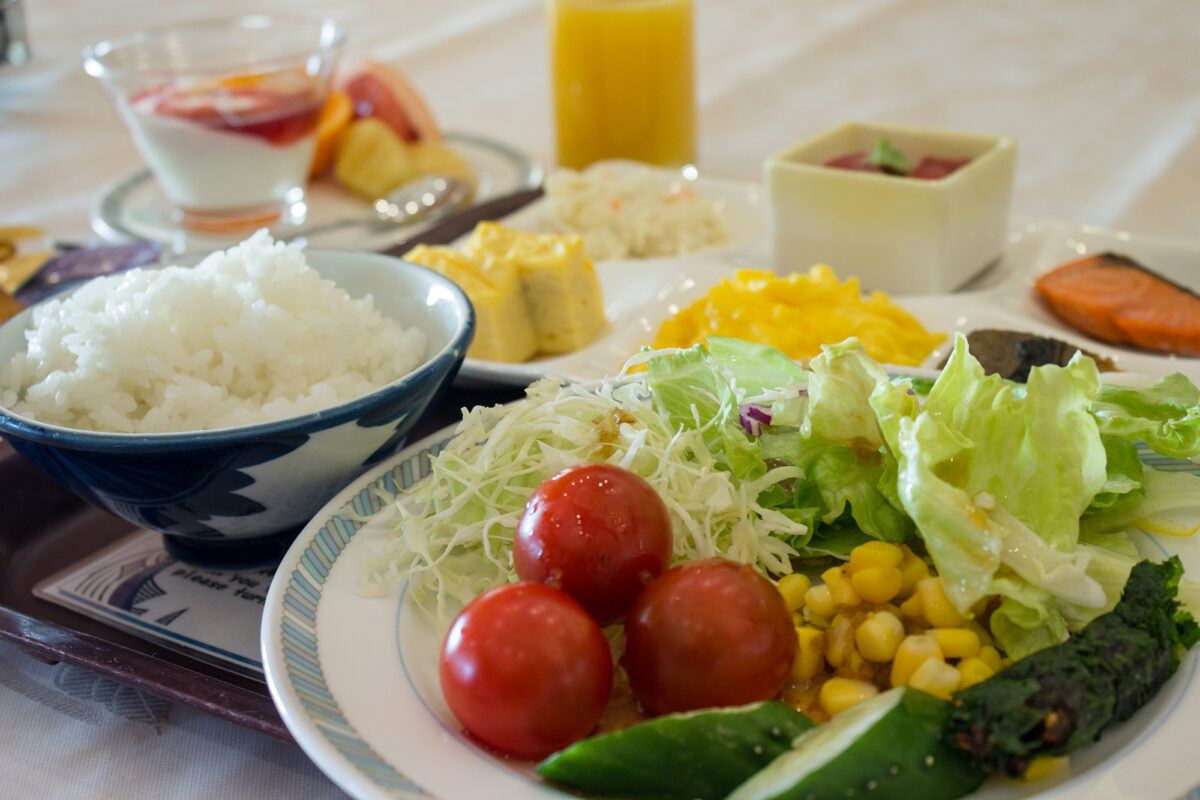 Dinners here are Japanese-style course meals prepared by professional Japanese chefs. They can prepare Muslim-friendly dinners as long as you request them at least one week in advance. The Muslim-friendly dinners are free of meat and alcohol. They are seafood-based, made using 100% halal ingredients. I really enjoyed the salmon steak they made especially for me. The soy sauce and other ingredients used were carefully chosen to ensure they were halal.
Najwa Mohd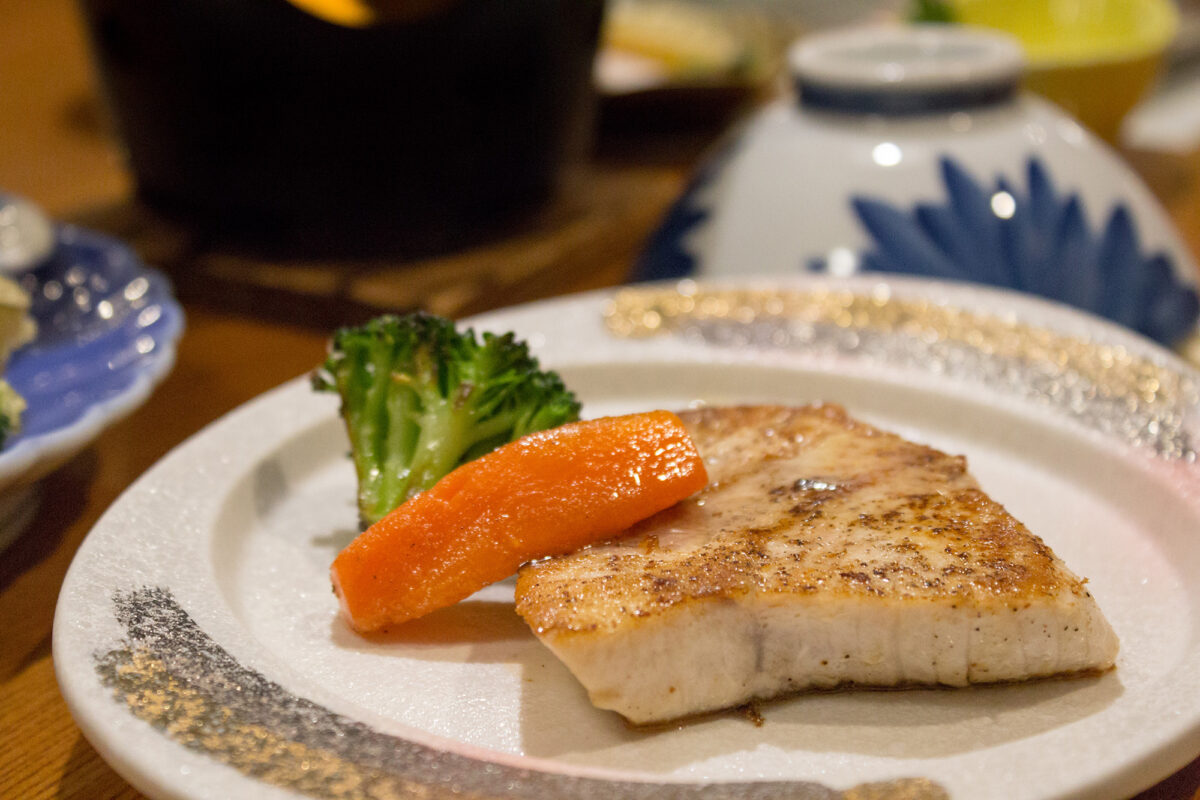 Morning walk and ke-arashi
I got up early the next day and walk to the port around five in the morning, to witness a strange yet beautiful natural phenomenon called ke-arashi, a sort of ice fog, that happens only in winter. Local photography enthusiasts gather at harbor in the early morning to capture this magnificent view on camera.
Koichi Watanabe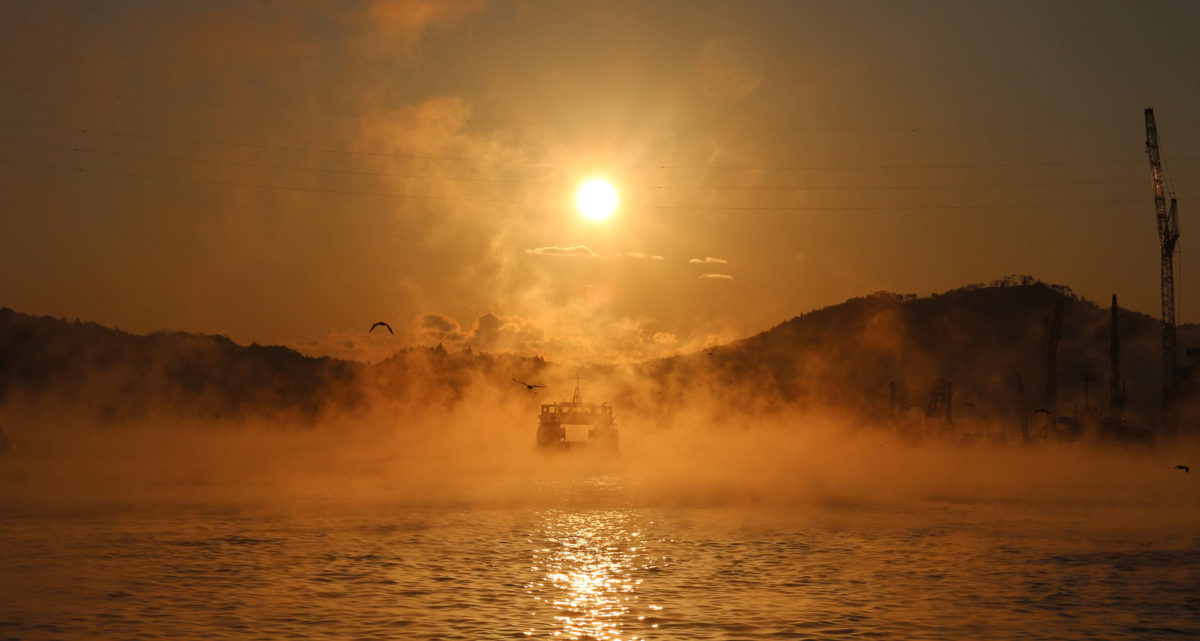 Last Update
February 19, 2020

Muslims in Kesennuma


During my stay, I got the chance to talk with the owner of the hotel, and could feel his enthusiasm and desire to attract more Muslims to Kesennuma not only for his hotel business, but also to support Kensennuma's recovery. Kesennuma was one of the cities heavily damaged by the Great East Japan Earthquake and tsunami in 2011 and is still undergoing reconstruction. You can still see the ruins and impact left by the tsunami around town.

Because an influx of Indonesian workers moved to Kesennuma to work at the port and fish markets in the area, the locals know a lot about Muslim beliefs and halal dietary restrictions. Kesennuma people are really welcoming and friendly towards Muslims.

WEBSITEhttps://www.pkanyo.jp/

Sanriku Coast

Tags