Photo by Aimi Bell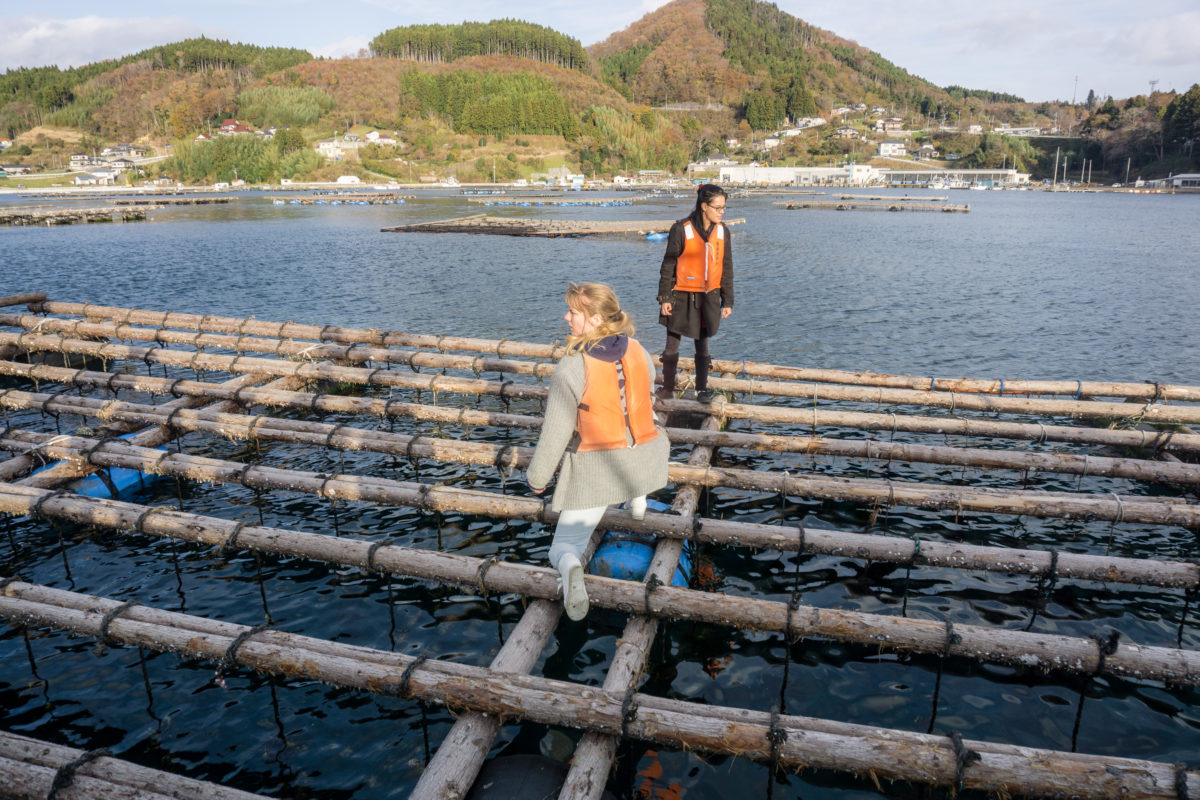 Photo by Rebecca Gade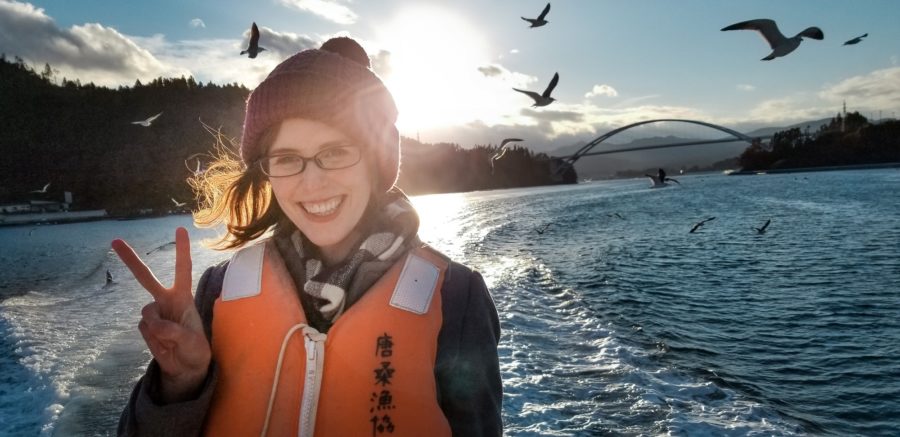 Photo by Rebecca Gade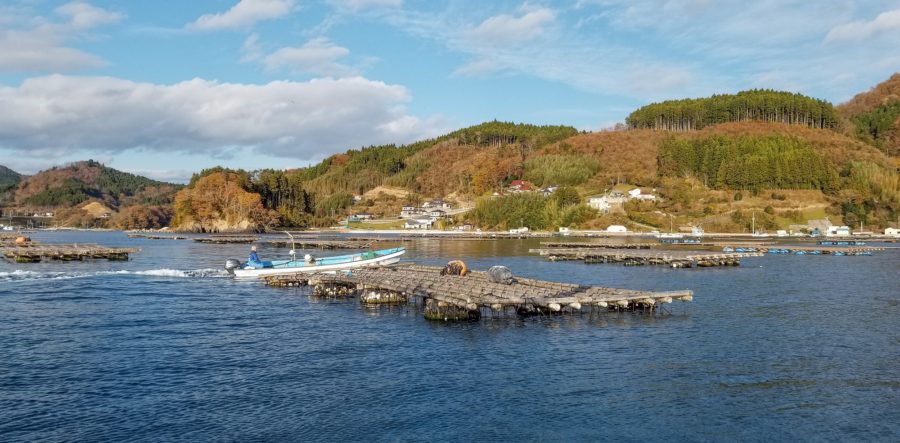 Rebecca Gade

Writer

Sanriku Coast

Tags

Last Update
February 4, 2019

Nestled in the far northeast of Miyagi, Karakuwa is famous for its ocean views and enormous oysters. Both can be enjoyed from the shore, but nothing beats experiencing both with the sea breeze streaming through your hair from the deck of a fishing boat.

The waters surrounding the peninsula change from dazzling blue to steely gray to match the sky. Seeing it on a calm day, with chains of buoys bobbing lazily, it's hard to imagine the same ocean nearly wiping out the oyster farms in the 2011 disaster. However, with aid from fishermen around the world, the industry has been revived. Due to the smaller scale of the farms and the loving care of local oyster farmers, the area produces some of the largest oysters in Japan for sale across the country.

On the oyster farm tour, the fisherman will hoist up buoys to reveal how oysters grow clustered together, young fanning out from the old. He may share the secrets to raising enormous oysters, and may even shuck one fresh from the ocean for you to sample. Adventurous souls can test their balance walking across a floating oyster raft. For all passengers, the views of the rocky coast and the Oshima Bridge amidst the cries of gulls trailing the boat are unforgettable.

Those who crave more can check out the nearby Karakuwa Banya Oyster Shack, offering shell-grilled oysters. However you choose to enjoy them, oysters are the pride of Karakuwa.

Don't forget a bag of shrimp chips! Seagulls will flock when you cruise near the Oshima Bridge, and there is nothing more exciting than when a gull catches a chip in midair!