Photo by Roger Smith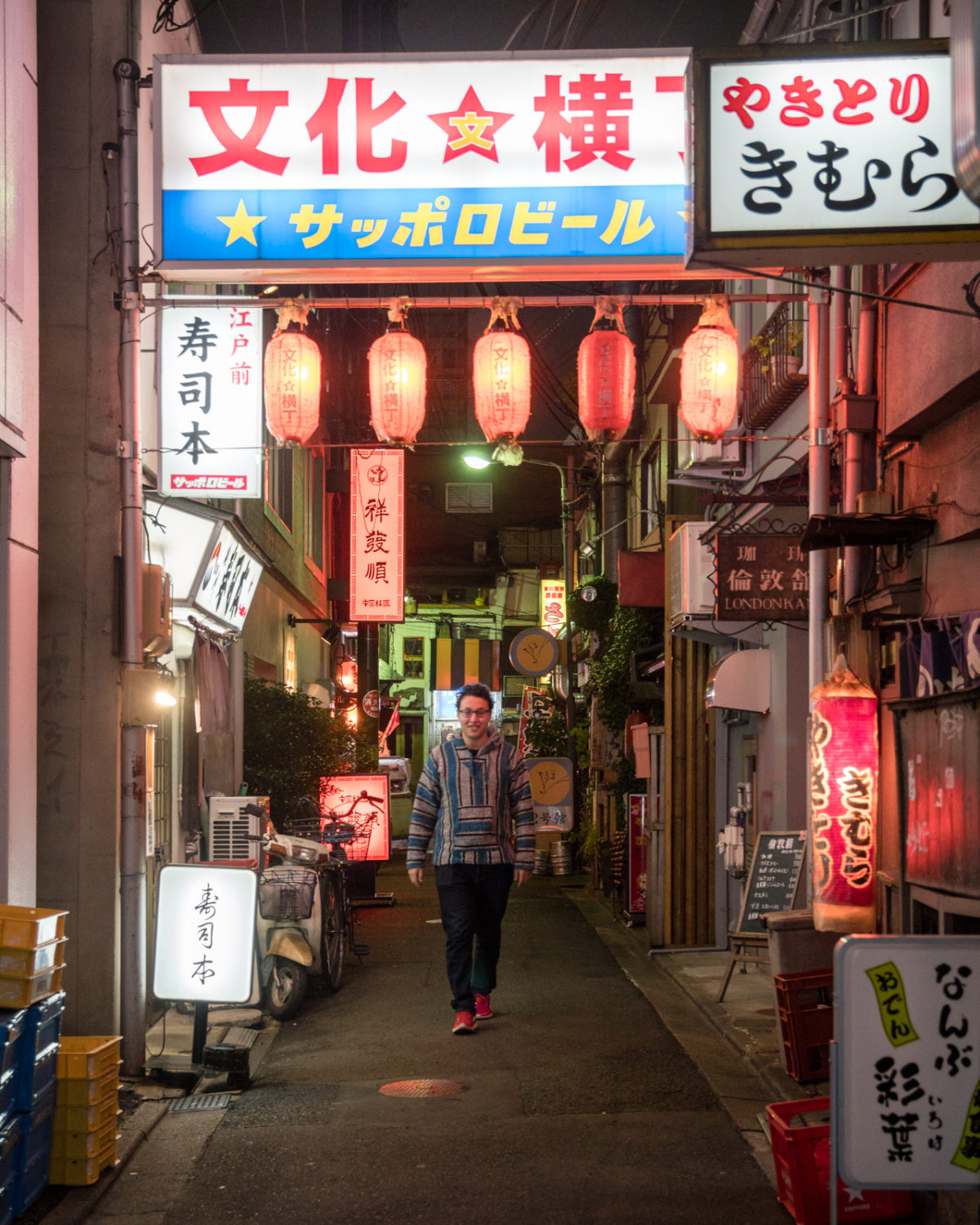 Photo by Ryuma Kanaya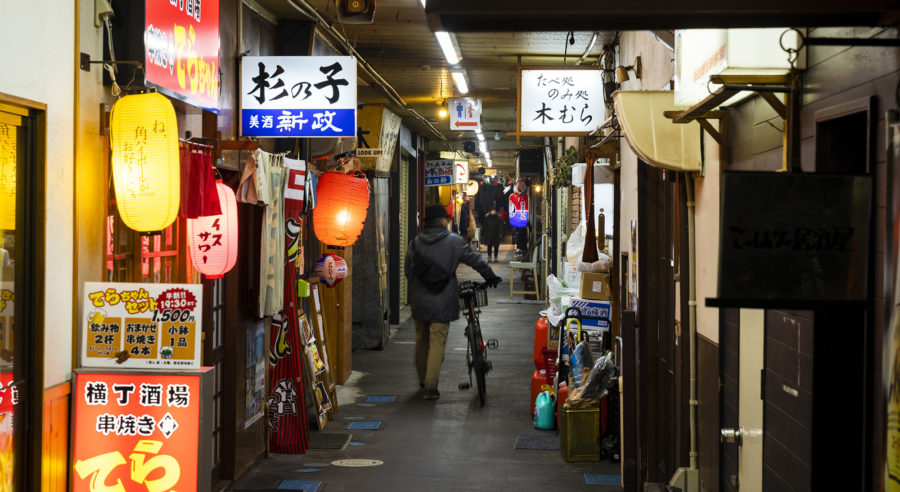 Photo by Ryuma Kanaya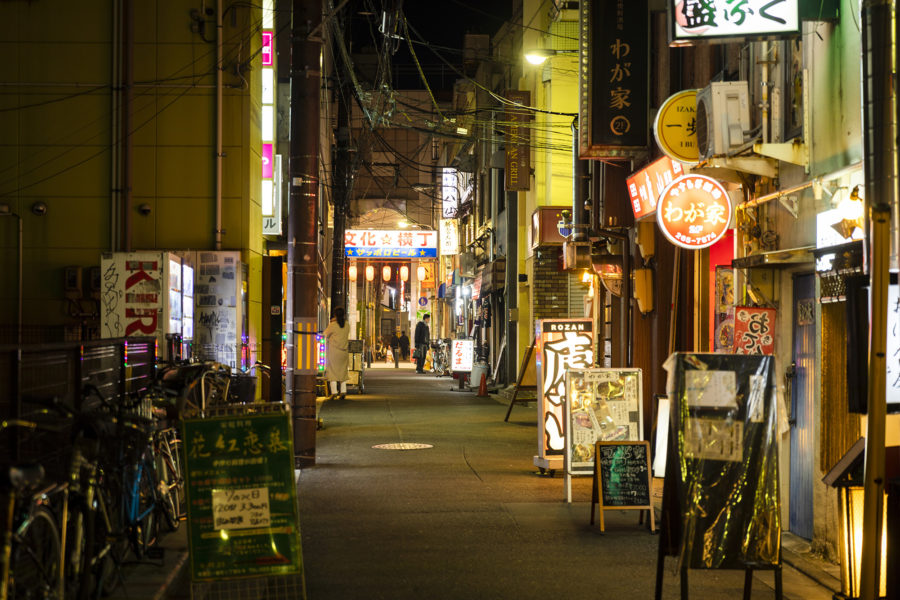 Yokocho. However you translate the word―"alleys," "passageways," "side streets," whatever―just remember that a yokocho is where you'll need to go to find the everyday nightlife of Sendai locals. In some countries, a smart traveler would never head down an alley. The word conjures up an image that is dark, dirty, even scary—but yokocho in Japan are quite the opposite. If the Kokubuncho district is the city's go-to party destination, it is the yokocho that people frequent when they want to relax, to enjoy a good conversation over an unpretentious meal and drinks.

Sendai yokocho are easily accessible but also easily missed. Most are "hiding" just one block over from a major street. Most shops, restaurants, and bars tucked away in these alleyways are quite small, rarely able to accommodate more than ten customers at a time. This makes them an ideal spot for the solo traveler wanting to meet locals, or for enjoying a low-key night of barhopping with a close friend or date. They are not suitable for big groups, unless you are simply walking through for viewing.

Sendai is home to a number of yokocho, too many to introduce here. Below are three of my favorites:
Table of contents
Yokocho Culture
Ryuma Kanaya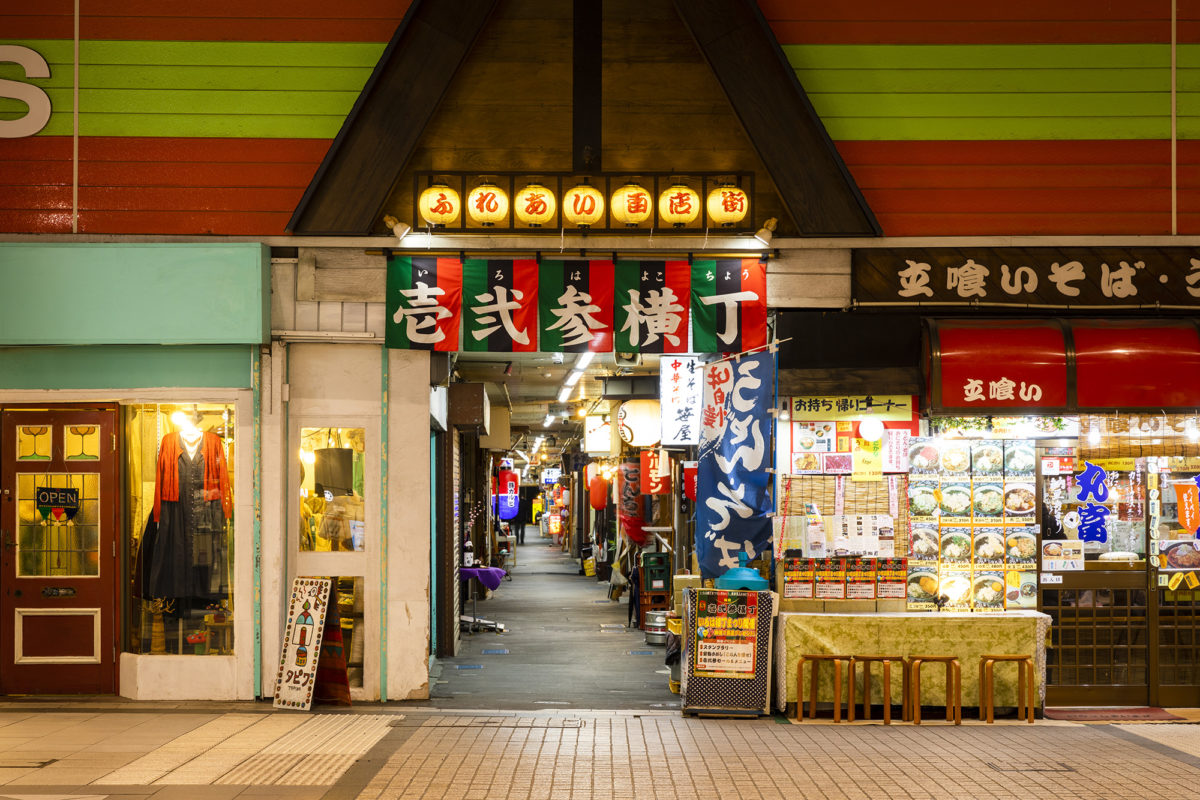 Iroha Yokocho・壱弐参横丁
Originally built as a "temporary" public market for merchants after WWII, Iroha Yokocho still remains unfinished nearly seventy years later. Here, some restaurants are so small you'll be rubbing elbows, literally, with locals. Iroha Yokocho consists of two covered, parallel alleyways home to a hodgepodge of restaurants, bars, and shops, both old and new. You can spot a tea shop, chiropractor, mini fish market, purveyor rock-and-roll memorabilia, wine bar, antique watch store, and much more. As some shops are only open either in the afternoon or evening, you'll have to come at least twice to experience everything this yokocho has to offer.
Iroha Yokocho shops featured on Visit Miyagi:
Chie, an izakaya serving homestyle Sino-Japanese fusion
Ryuma Kanaya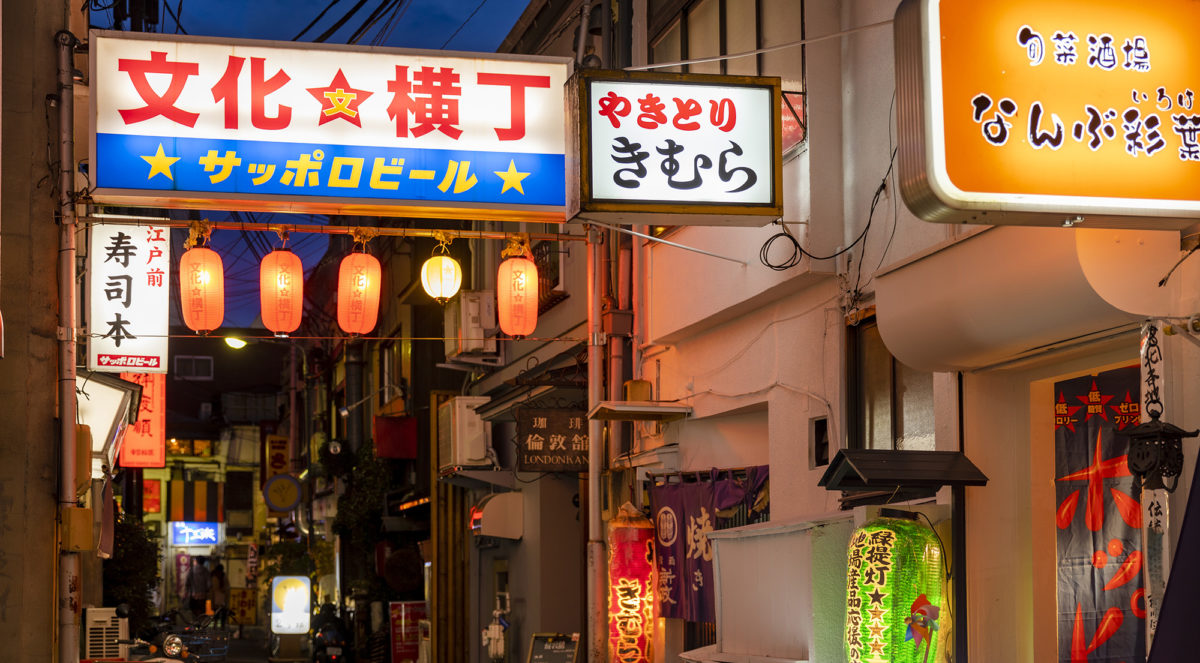 Bunka Yokocho・文化横丁
Bunka Yokocho, literally "Culture Alley," and affectionately abbreviated as "Bun-Yoko," was named after a now-defunct movie theater that served as a cultural beacon back when it opened in 1925. Though just steps from Iroha Yokocho, this side street has a very different vibe. Like Iroha, Bunka Yokocho also consists of two alleyways, this time connected in a kind of backwards "h" shape, with one alley curing around to connect to the other, straight one. Unlike Iroha, this yokocho is strictly for enjoying food and drink. A few spots, like curry shop Sakaiya and café London-kan, are open during the day, but most establishments here don't open their doors until after dark.
Bunka Yokocho shops featured on Visit Miyagi:
Nanbu Iroha, a welcoming izakaya specializing in oden and sake
Hassen, Sendai's most famous gyoza spot
SUN, an izakaya serving Western-style fare paired with Tohoku sake
Inari Koji・稲荷小路
Named after the god of wealth and harvests, Inari Koji is another nightlife yokocho with a few surprises, both spiritually and historically. Technically, this yokocho is part of the several interconnected streets and alleyways that make up the Kokubuncho area. The yokocho takes its name from the Inari Shrine at the center of it. Decorated with fox statues and bright vermillion in color, it is a surprising sight seemingly out of place with the rest of the area. People still do occasionally come here to pray for fire safety, a healthy family, or success in business—and yes, of course, you could as well!
Inari Koji runs north-south between Jozenji-dori Avenue and Hirose-dori Avenue. Like Bunka Yokocho, most of the establishments here tend to open after dark. A few are open day and night though, most notably Aji Tasuke, the shop that started the Sendai gyutan craze. The shops of Inari Koji tend to be larger and offer much more seating than those of the Iroha or Bunka Yokocho.