Many regions across Japan are famous for local varieties of lacquerware, though it is often difficult for the average person to see how the varieties differ from each other. Not so with tamamushi lacquerware! Thanks to a special patented production method and skilled craftsmanship, tamamushi lacquerware boasts a dazzling brilliance so impressive that its products have been presented to the Japanese Imperial Family as a traditional craft of Sendai.
Tamamushi lacquerware was designated a Traditional Craft of Miyagi in 1985. It is unusual as far as "traditional crafts" go, in that the craft is less than a century old and produced by only one company, Tohoku Kogei. The tamamushi lacquering process was invented in 1932, named "tamamushi" (lit. "jewel beetle") for the way the lacquer shade would change according to the degree of light. Production of tamamushi lacquerware began in earnest in 1935, when Tohoku Kogei received the patent for the signature manufacturing process.
To make tamamushi lacquerware, the manufacturer starts with a base material, typically wood or ceramic. First, skilled artisans cover the object with a coat of silver powder. The next step is to carefully apply thin layers of blended translucent lacquer over and over to just the right amount, where the deep color of the lacquer is prominent but the layers are not so thick as to to block out the luster of the silver beneath. This is much harder than you may first imagine. Changes in temperature and humidity, size and shape of the piece, as well as small textural differences in each base material, mean that every item to be lacquered must receive the artisan's full attention. No two tamamushi lacquerware pieces are exactly alike. Lastly, intricate motifs, such as phoenixes or flora, are hand-painted onto each item using the maki-e technique, in which a design is finished by dusting on gold or a similar glittering powder. The end result is a red or green lacquerware with incredible luster, accented with a golden motif that make the whole piece really pop!
Tohoku Kogei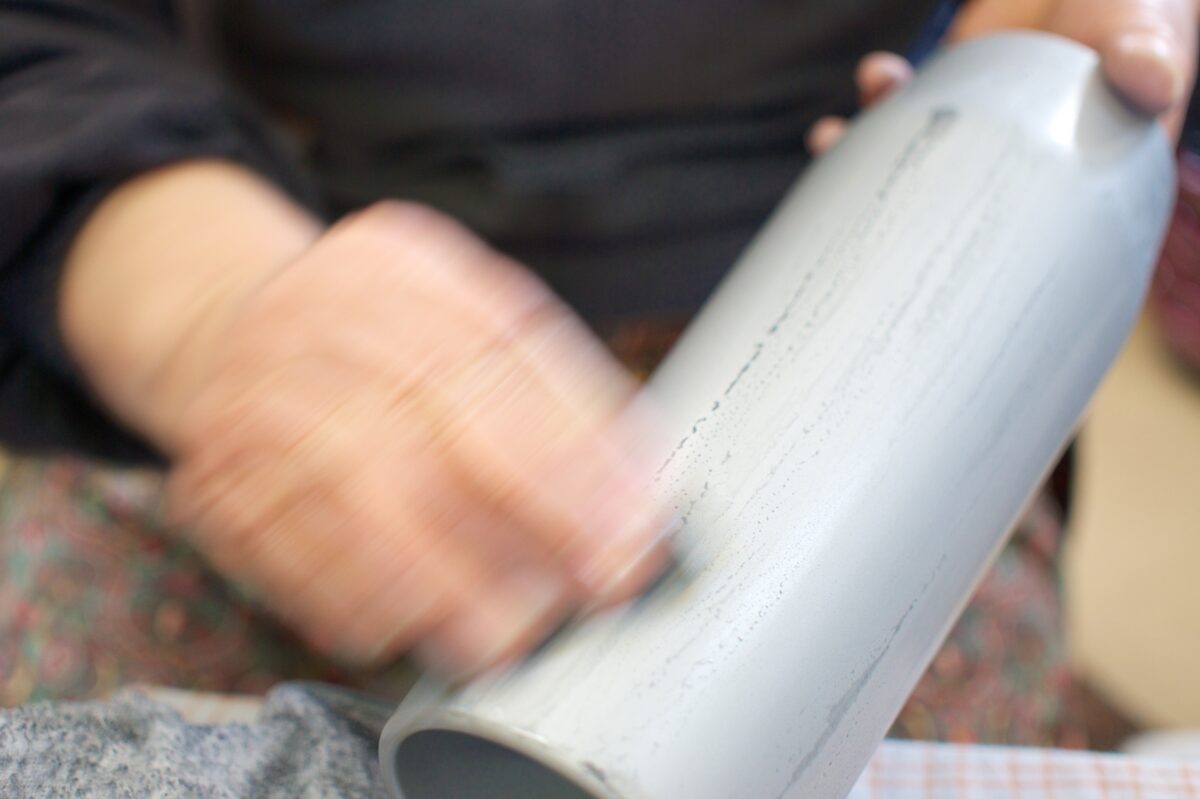 Despite tamamushi lacquerware being a designated Traditional Craft, the philosophy of the Tohoku Kogei company is to be innovative, flexible, and to cater to the needs of their customers. Emphasis is placed on not only decorative value, but also on the usefulness of items. Tamamushi lacquerware bowls, cups, vases, and other such items should not only be admired as art, but also used in daily life. While keeping the same traditional methods, the company also incorporates new ideas and technology as consumer tastes change. For example, using handheld mechanical sprayers to apply the silver powder allows items with small or unusual surfaces to be prepared for lacquering. Stationery items such as pens, and small interior design items like picture frames have been added to the product line.
Tohoku Kogei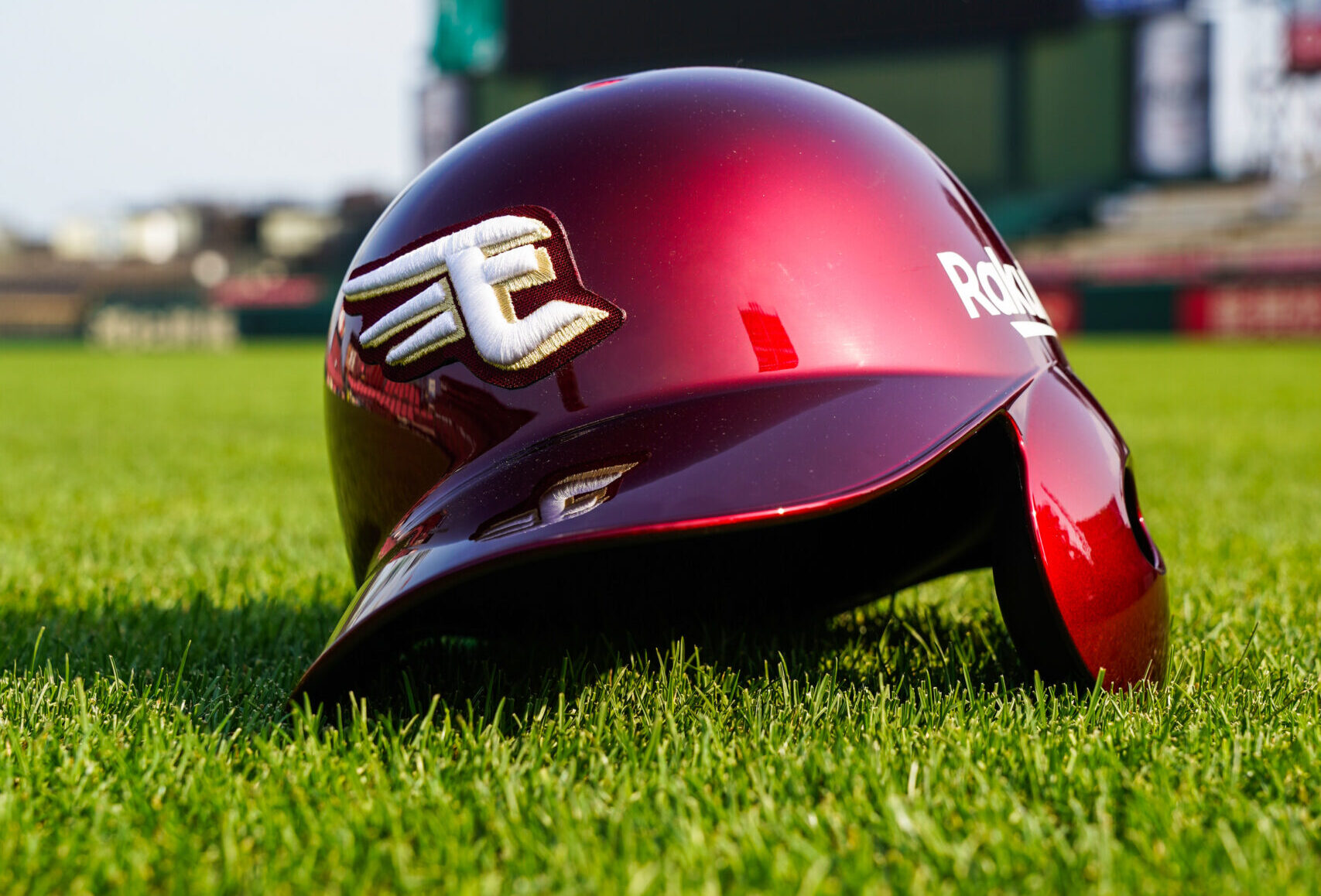 The biggest changes to the company in terms of product development were initiated after the 2011 Great East Japan Earthquake. "Everything had been destroyed in the disaster. I felt I had to come up with something new and exciting," says third-generation owner Yasuhiro Saura. One of his innovations was the creation of a new color for lacquerware, a deep indigo said to have been a favorite hue of Masamune Date, the founder of Sendai City. Another technical accomplishment was mastering the challenge of applying lacquerware to glass. Having lacquerware stick to glass is a tremendous feat in its own right, but Saura made things even harder for himself by strictly maintaining the company philosophy of creating practical items that can be used in daily life. After much trial and error, tamamushi lacquerware wine glasses were born. Being awarded the 2015 Japan Gift Award for Miyagi Prefecture, and also being presented as a gift from the governor to US Ambassador to Japan Caroline Kennedy during her visit, proved the ingenious product was a success. The item even became popular overseas!
Tohoku Kogei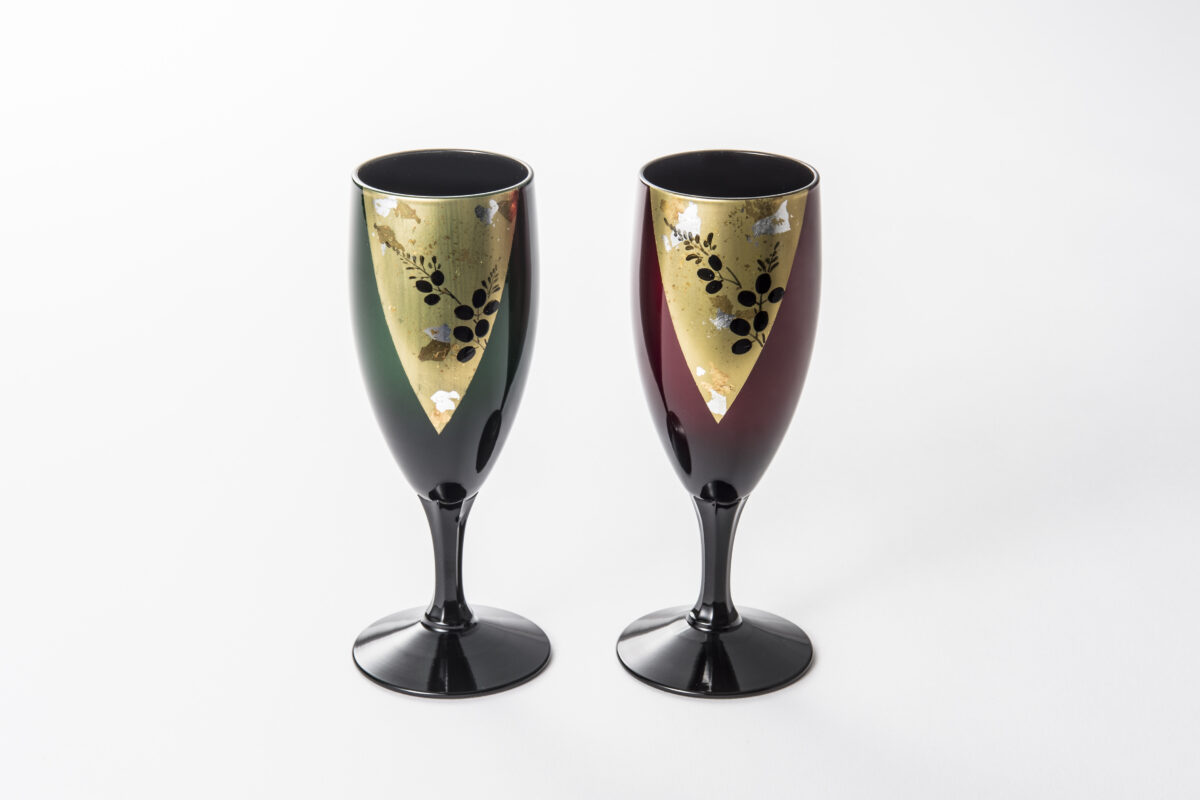 Last Update
February 25, 2021

The Tohoku Kogei workshop is small, family-like operation located in the Ayashi area of Aoba Ward in Sendai City. It is the only place where tamamushi lacquerware is manufactured, and is closed to the public. Therefore, the best place to learn about or purchase some of this distinguished "jewel beetle" lacquerware would be the company's showroom in downtown Sendai. Located in the Kamisugi area of Aoba Ward, just a ten-minute walk from the Kotodai-koen subway station, the store features a video, information about the production process, and a shop full of products to view or purchase.

WEBSITEhttp://www.t-kogei.co.jp/en/

Sendai

Tags