Japan's countryside is known for traditional handcrafts. One that is unique to the Tohoku region of northeastern Japan is kokeshi dolls. These simple wooden dolls originated in Miyagi's hot spring areas more than a century ago as souvenirs and children's toys. Several kokeshi makers offer experiences where visitors can gain an understanding of the craft by painting their own, and at one workshop even shaping the wood!
Wesley Keppel-Henry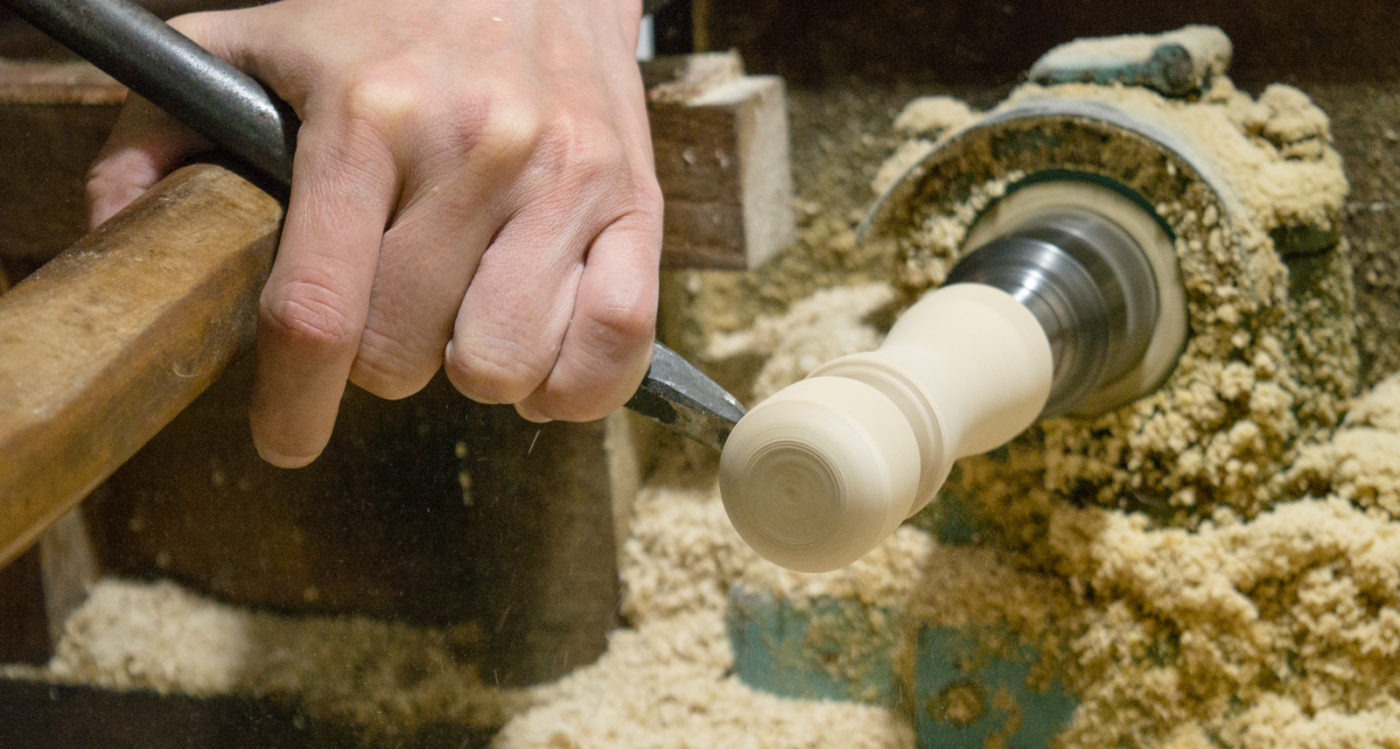 Kokeshi no Sugawaraya・こけしの菅原屋
Sugawaraya is located in the Naruko Onsen area of northern Miyagi. This workshop offers kokeshi painting experiences, and even an option to carve the body yourself! Learn how to operate a mechanical lathe and use chisels to shape the wooden body. After you finish carving and painting, Mr. Sugawara will polish your doll, using the lathe to apply a special protective wax.
Fee: ¥1,080 per person
Reservations: Required
Tomohiro Kobayashi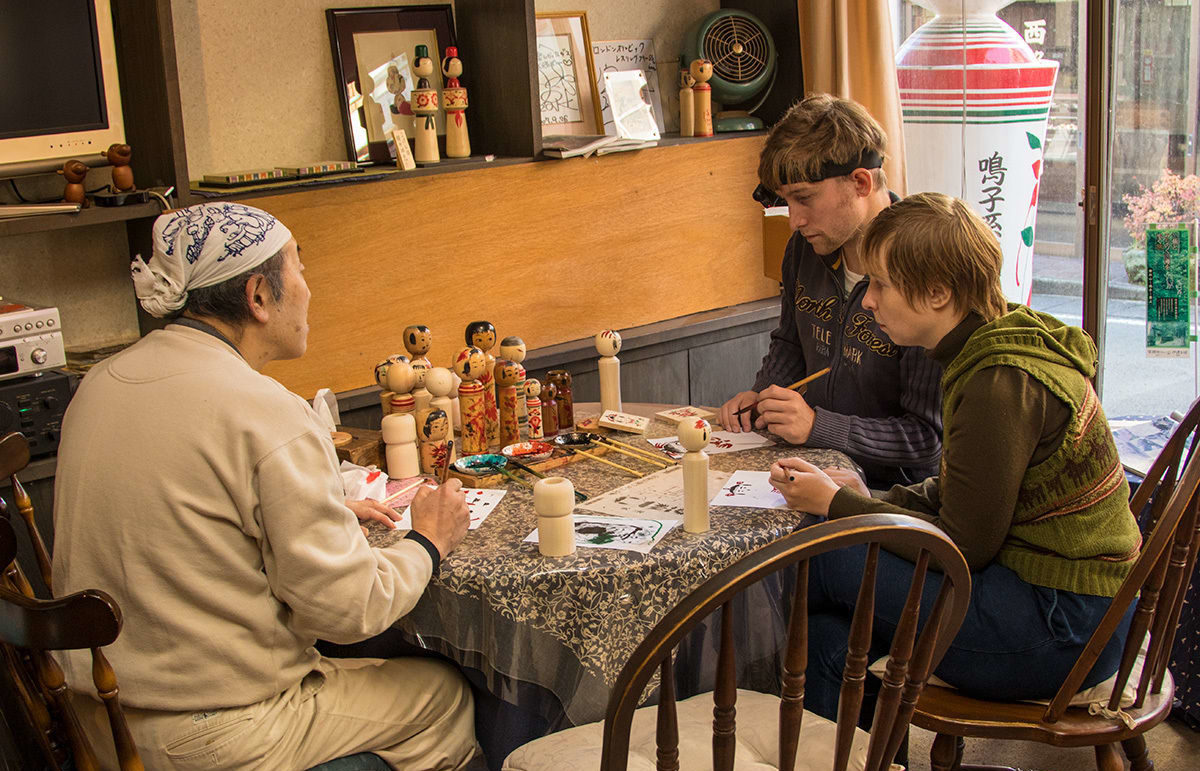 Sakurai Kokeshi・桜井こけし店
This kokeshi maker dates back close to the origins of kokeshi. Fifth-generation master Akihiro is a three time Best Kokeshi award-winner and has exhibited his work at the Maison et Object design exposition in Paris. He produces traditional Naruko-style dolls as well as contemporary designs made in innovative new colors, patterns, and shapes. Visitors to Sakurai Kokeshi can try their hand at painting kokeshi under his guidance.
Fee: ¥1,800 per person
Reservations: Not required, but recommended for busy days like weekends or the autumn color season
Tree Tree Ishinomaki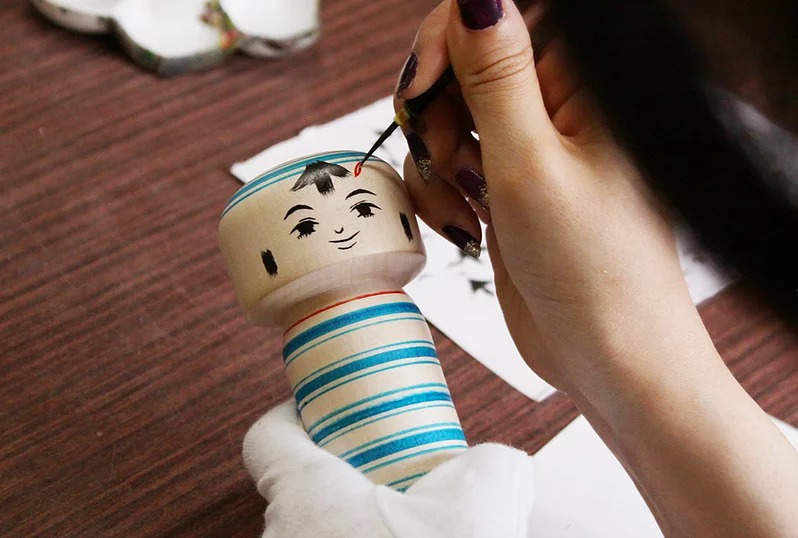 Tree Tree Ishinomaki・Tree Tree Ishinomaki 石巻こけし
This contemporary kokeshi studio is the creator of "ishinomaki kokeshi," a recently invented style with sea-inspired motifs painted in red and blue. It also produces ingenious pop-culture inspired ones. Intensive 60 to 90-minute kokeshi painting workshops with the artisan himself, Mr. Hayashi, teach participants how paint kokeshi both freehand and on a spinning lathe (see Tour section below)
Fee: ¥2,500 per person (or ¥2,000 per person for groups of 3–6 people)
Reservations: Required
Zao Kokeshi Museum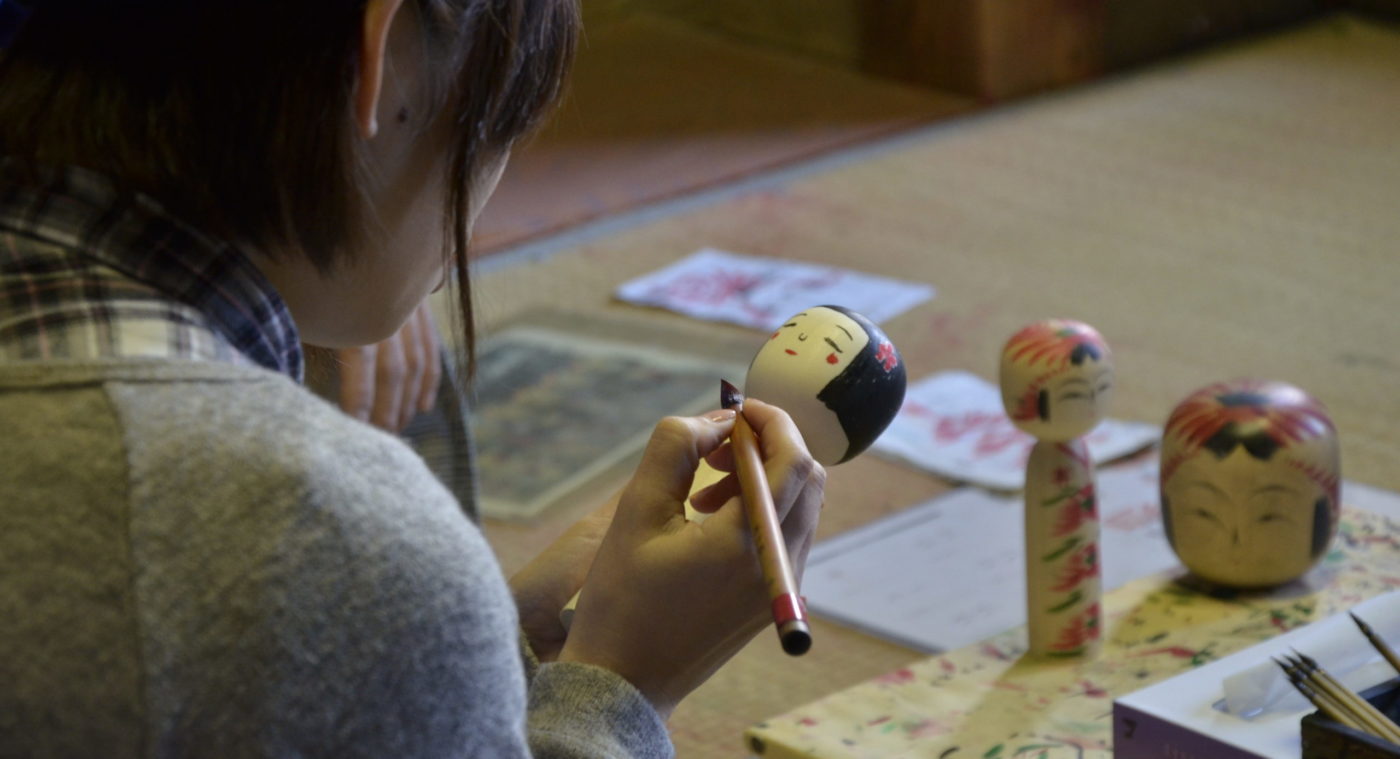 Zao Kokeshi Museum・蔵王こけし館
The Zao Kokeshi Museum near Togatta Onsen houses the largest collection of kokeshi in Japan! Visitors here can also try their hand at painting an original kokeshi under the guidance of a local artisan.
Fee: ¥1,150 per person
Reservations: Not required, but those with reservations have priority
Last Update
December 6, 2022

Mt. Zao

Northern Miyagi

Sanriku Coast

Tags