At this summer's Reborn-Art Festival, seven groups of curators and approximately sixty diverse groups of artists will participate in seven areas of Ishinomaki City in Miyagi Prefecture.

In part two of the interview with Takeshi Kobayashi, we asked about his exhibition plans as curator of the Momonoura area and the ideas evoked by the nature of the Tohoku region.
Living Space points toward the Japanese outlook on the universe
My curation theme is "Living Space." For the first Reborn-Art Festival, I created a lodging facility called Momonoura Village (もものうらビレッジ). Less than a five-minute walk away is the former Oginohama Elementary School, an abandoned school building we use as an RAF venue. After the earthquake and tsunami, a seawall was built along the coastline there, completely blocking the view of the sea. After sundown, people start to gather from here and there, which gave me the idea that this whole area could be like a living room.
A coastal sunset in the Sanriku area. Photo by Reborn-Art Festival.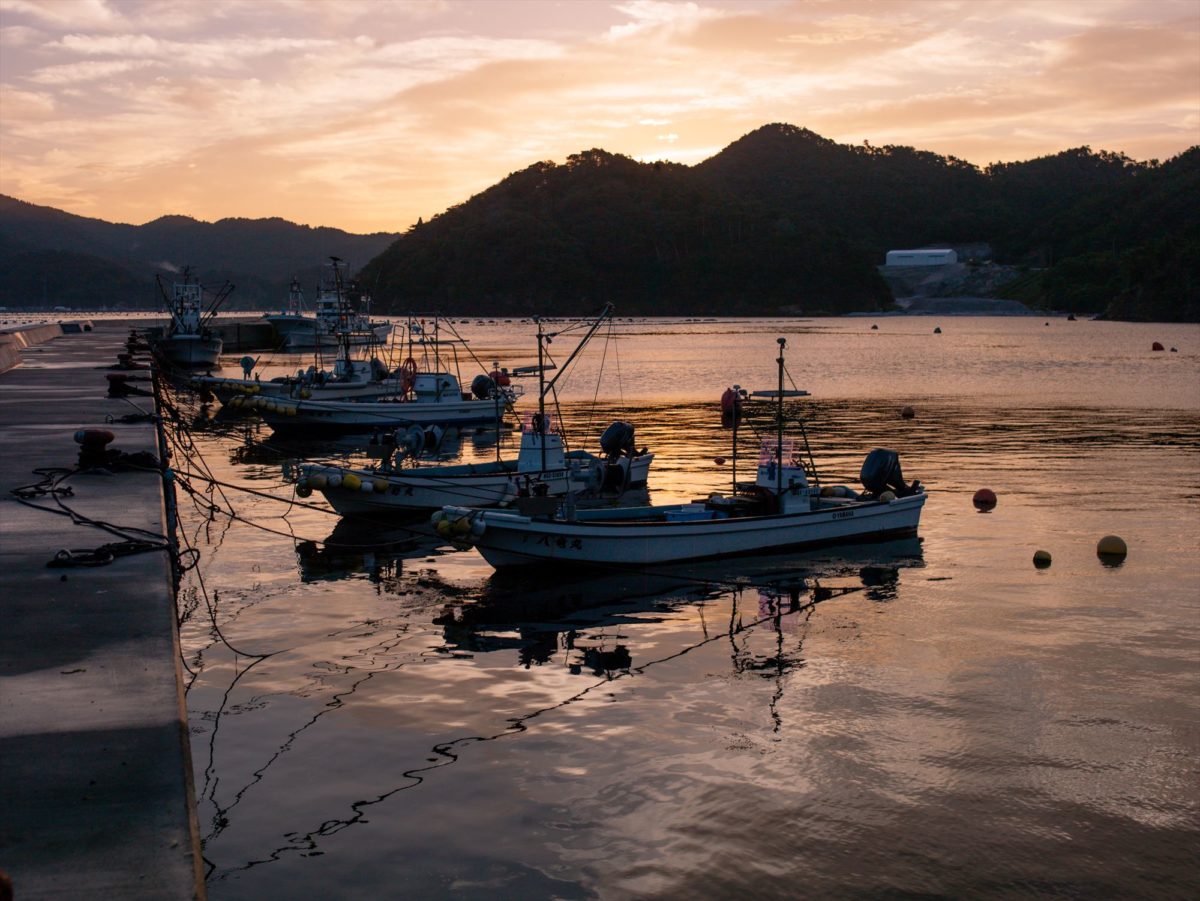 "Living Space" means, as its name implies, the space in which we live, but I also feel that it is connected to the Japanese outlook on the universe. Grandfathers and grandchildren, neighbors and business partners all gather together in a living room and intermingle, blurring generational differences and boundaries.
Peach Beach, Summer School is a dramatic piece by Tohru Nakazaki which delves into the history of the region, offering a dense summer evening to the audience. Yayoi Kusama's new work will also be on display, and there will be eating, nocturnal spirituality, music, alcohol, sleep—I think things can go in various wonderful directions. I imagine that strangers will meet and naturally start a conversation without knowing anything about each other—from such conversations, which could not be created rationally, new resonances will be born.
Takeshi Kobayashi shares his thoughts. Photo by Takeru Kasama.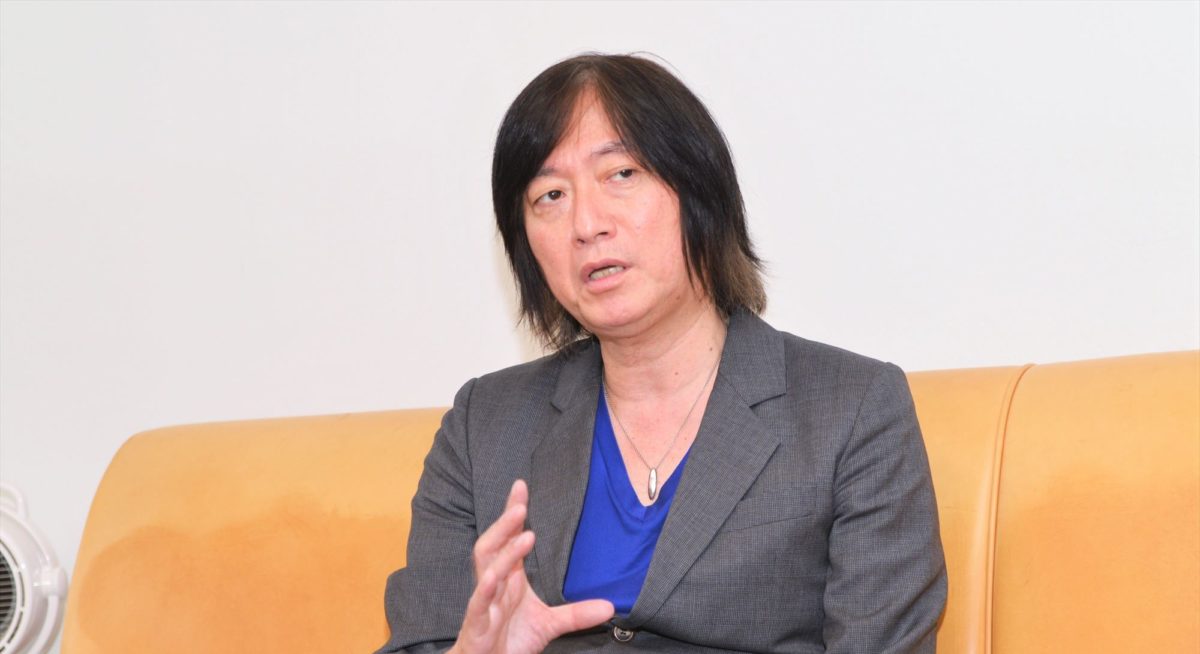 Life-giving waters, the embodiment of Asia
The human body is composed primarily of water, and many Asian countries have rainy seasons. The weather is hot and humid, and sweat seeps from our pores—but somehow it feels good, and visitors from other Asian countries will surely sympathize with that feeling.
The tsunami happened when the power of the sea became too terribly great. I believe that fear, death, and the dark of night are all part of life, and it was an experience which allowed us to truly feel that we are a part of nature.
RAF does not have the convenient services of a city, but it is full of opportunities for feeling the "Texture of Life" and realizing that we are alive. I believe that a journey is, at its core, an extended encounter, and that many unforeseen things await us.
Beach, Hand, and Brain by Ryoko Aoki + Zon Ito at Namidahama, 2017. Photo by Reborn-Art Festival.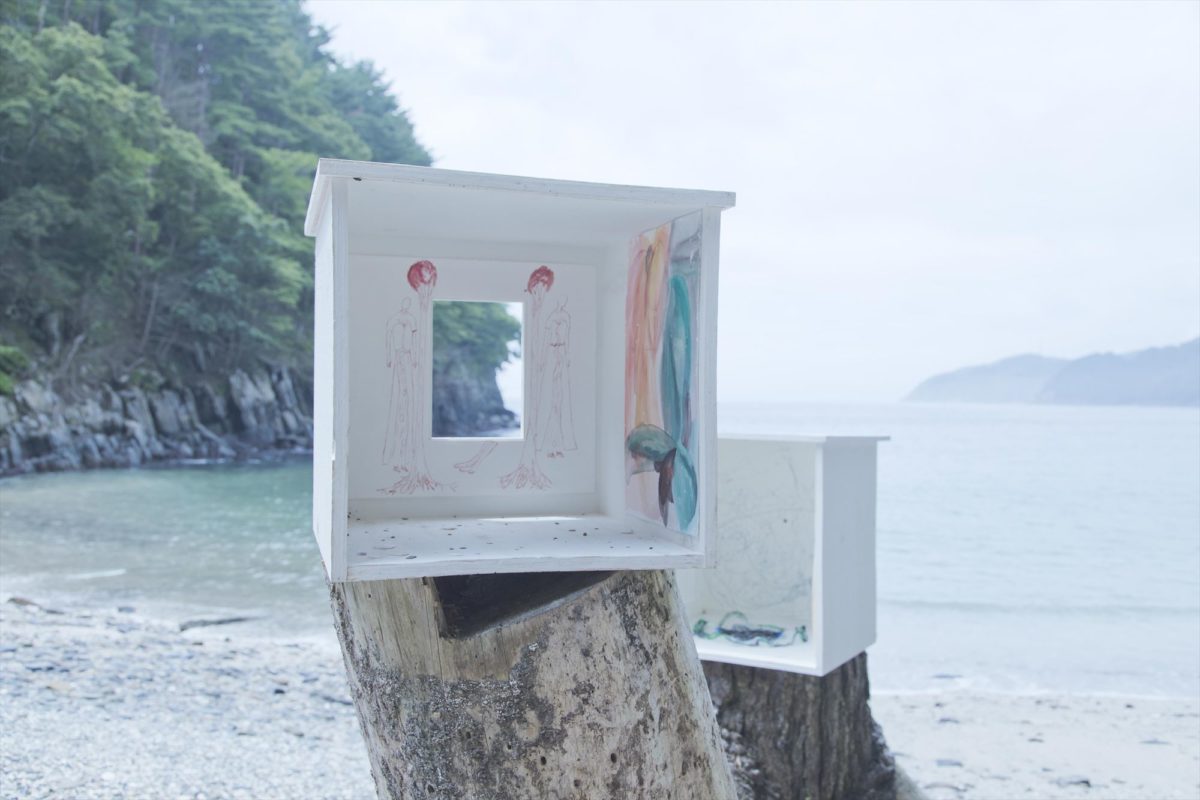 Inspiration from Tohoku for transforming negative into positive
The phrase "Texture of Life" connotes both the simplicity of feeling something with one's hands as well as the great internal expanse of experiencing this very moment in a small corner of the universe. Tohoku is certainly the best place in Japan to feel this sensation.
The Great Tohoku earthquake and tsunami was a once-in-500-years, once-in-a-millennium disaster which created an incredible sensibility to living and life. International visitors have always perceived this sensibility in the Japanese people, but in Tohoku I believe they will feel an even deeper, greater, and broader sensibility; I feel that the participating artists are responding strongly to that vision as they create their works.
Anywhere you look in the world today, you see conflicting ideologies, inequality, and the possibility of terrorist attacks. I want people to feel that something positive can be born from a negative such as a natural disaster, thereby giving people inspiration for how the world could be in the future. I'm someone who truly wishes for peace.
There is an altruistic way of living and a self-interested way of living. Business cannot be anything other than a self-interested way of bargaining and negotiating, can it? This festival is the exact opposite of that—after all, we're not doing Reborn-Art out of self-interest.
(Part I can be found here.)
The magnificent nature of coastal Miyagi. Photo by Reborn-Art Festival.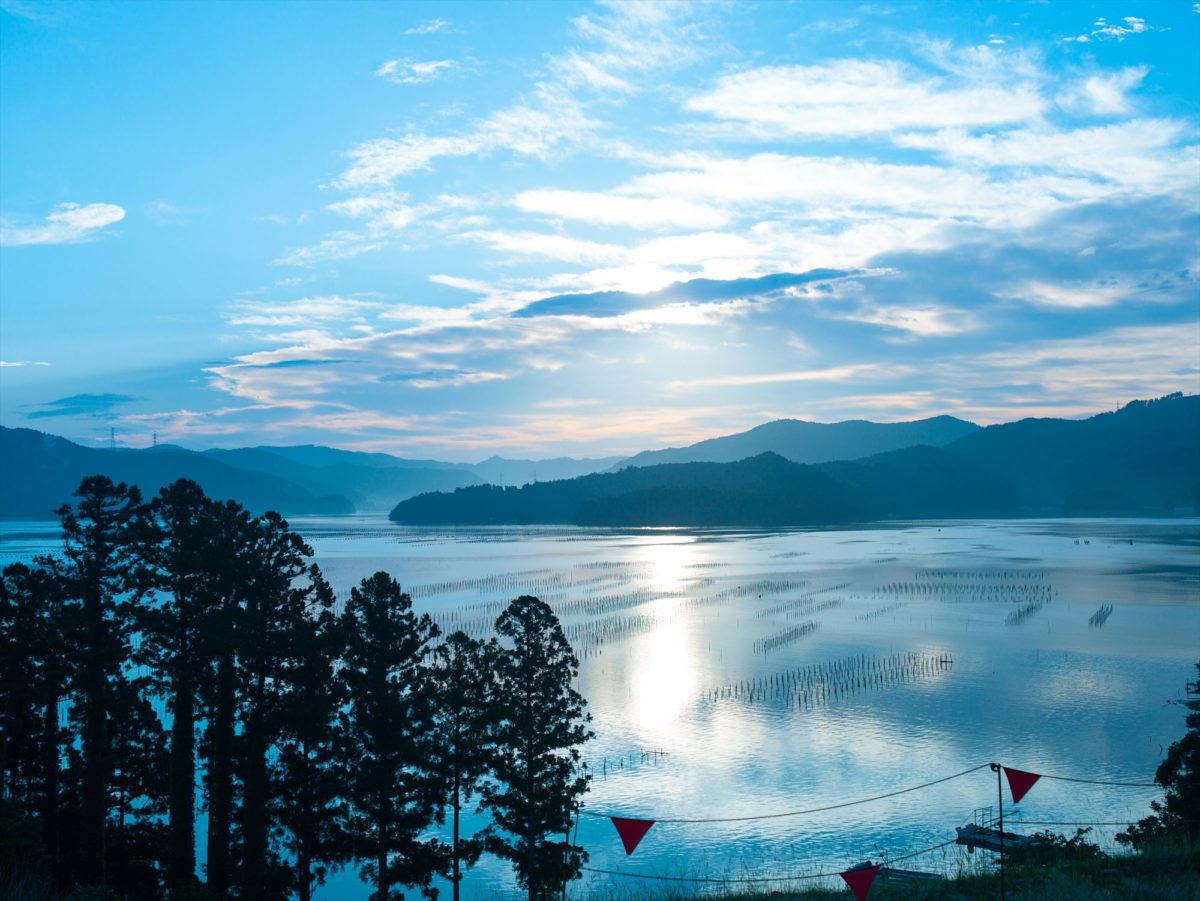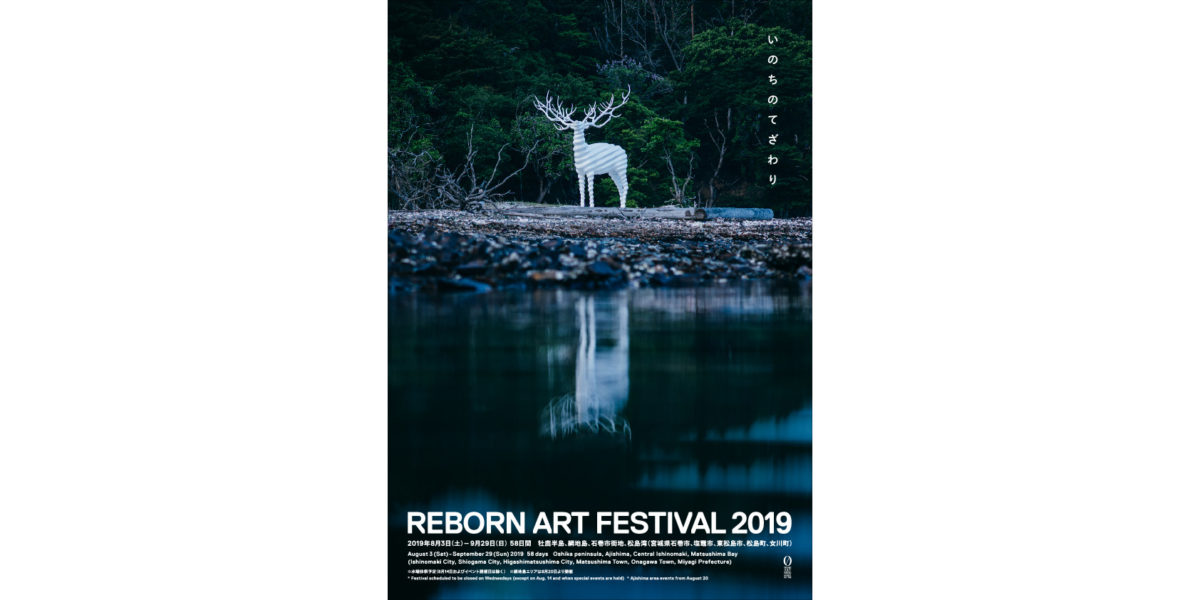 [ RAF 2019 poster by Reborn-Art Festival ]


About Takeshi Kobayashi

Musician and chairperson of AP Bank. Involved in recording and producing for many well-known Japanese musicians. Also involved in composing film scores for movies, such as Swallowtail Butterfly and All About Lily Chou-Chou, both directed by Shunji Iwai. In 2003, he founded the non-profit organization AP Bank. Beginning as a fund for supporting environmental projects, it has since expanded to also host the outdoor music event AP Bank Fes and support disaster-stricken areas such as the region affected by the Great East Japan Earthquake and tsunami. He also operates a farm in Kisarazu, Chiba, and develops projects to help consumers visualize the cycle of food production, distribution, and consumption.

Organizers: Reborn-Art Festival Executive Committee, AP Bank


WEBSITEhttps://www.reborn-art-fes.jp/en/

Sanriku Coast

Tags