Photo by Wesley Keppel-Henry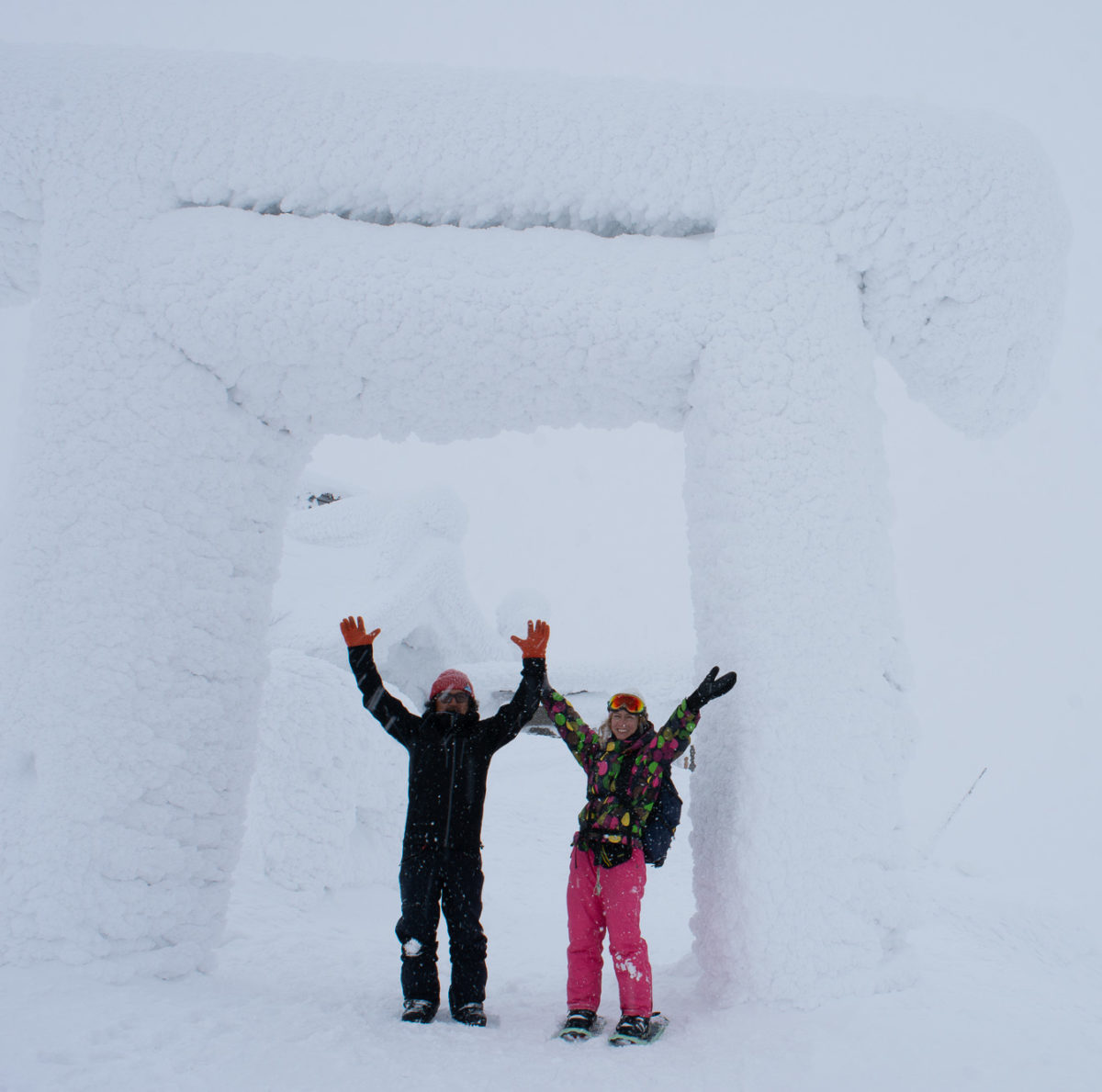 Photo by Roger Smith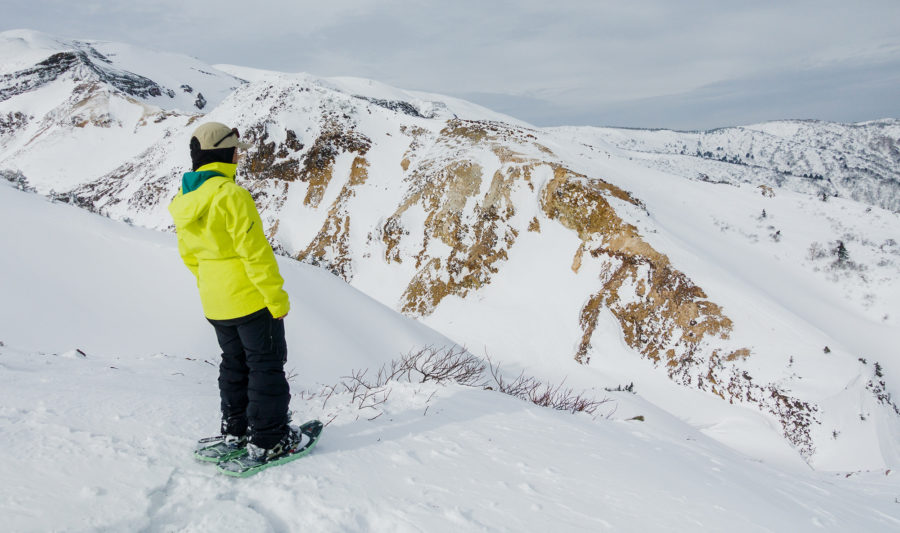 Photo by Roger Smith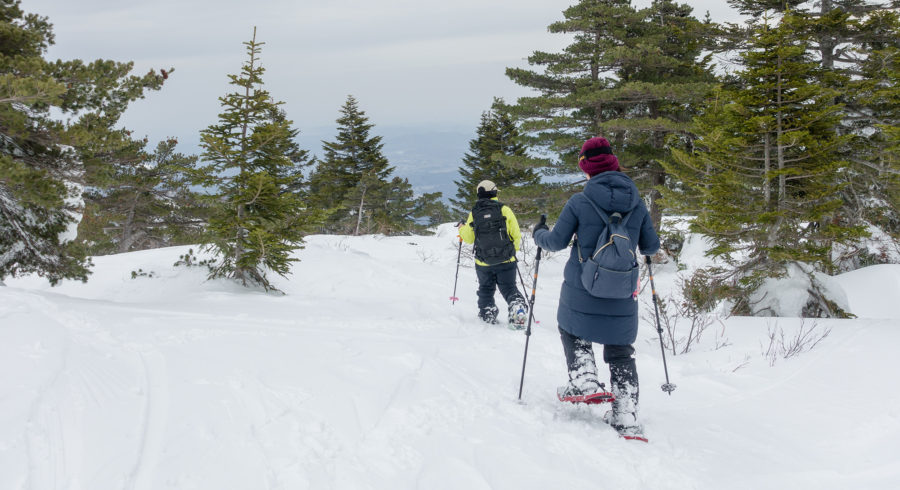 Mount Zao is one of Miyagi's best destinations for outdoor adventure, even, or perhaps especially, in winter. Mount Zao gets covered in deep snow, transforming the landscape and offering visitors frost-filled adventures. In addition to the lustrous beauty of virgin snow, Mount Zao is also home to winter phenomenon such as snow monsters and diamond dust, rare spectral delights that occur only in frigid environments with just the right combination of snowfall, humidity, and wind.
Wesley Keppel-Henry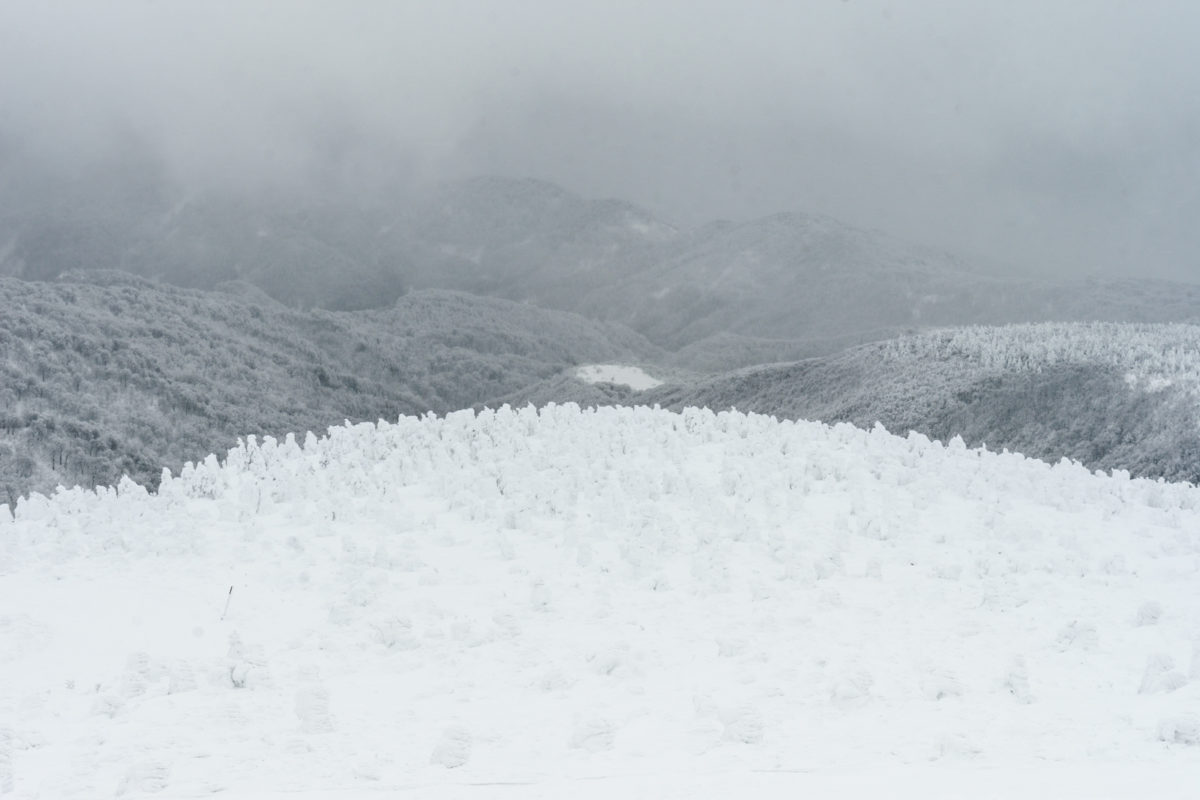 The best way by far to take in the stunning scenery is to actually get out in it. Because of the harsh winter environment and lack of marked trails, a guide is essential for anyone not trained in winter mountaineering and thoroughly acquainted with the winter terrain of Zao. M's Guide is a winter mountain guide service based at Sumikawa Snow Park. They are able to tailor any outdoor excursion to guests' interests and ability for very reasonable prices, with gear rental also available. They offer snowshoeing excursions including a nature walk course, a snow monster and frozen waterfall course, and individually tailored custom courses designed specifically to suit the client's request. Adventure enthusiasts (both skiers and snowboarders) can opt for dedicated backcountry trips tailored to their skill level. M's Guide will even combine the best of both into combination excursions, something I took advantage of over winter vacation.
Wesley Keppel-Henry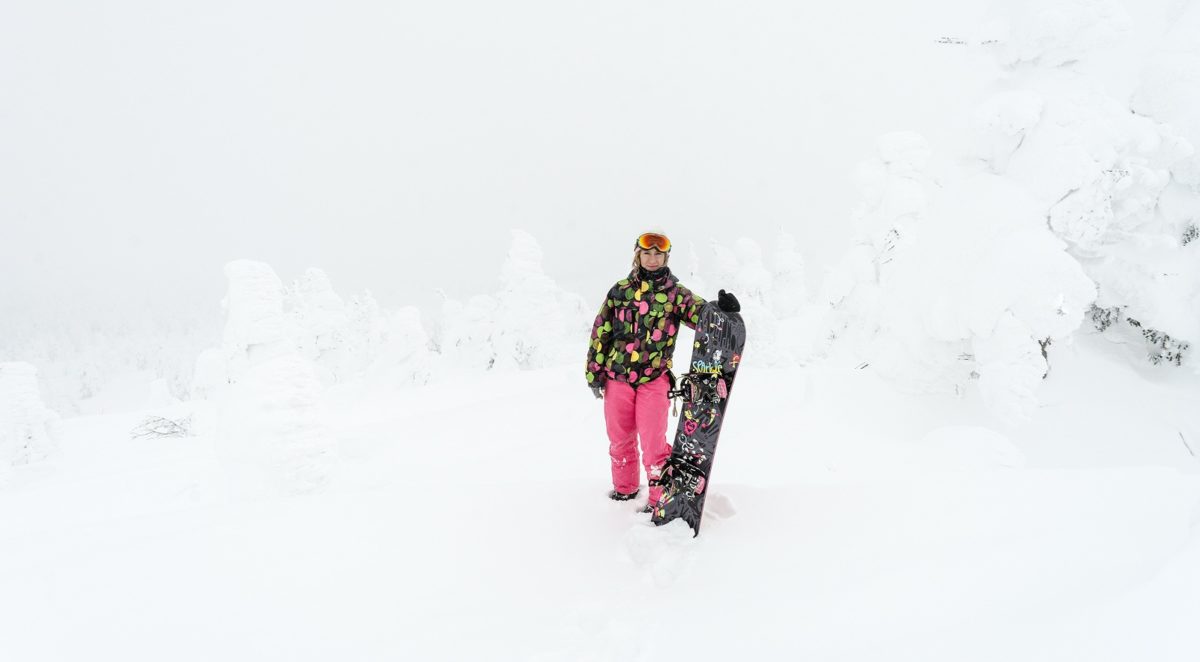 My tour with M's Guide was hands-down the most epic experience I've had all year. Accompanied by our guide Kato-san and a fellow backcountry novice, K-san, we embarked on an adventure to take in the winter sights at the peak of Mount Zao and then ski/snowboard down from the summit. I was familiar with powder boarding off-piste at resorts, but had never done any real backcountry before, so I was a little nervous. I expressed my worry to Kato-san. He said not to worry— he would be sure to take us down a route safe for beginners.
Our trip began with a snowcat ride to prime snowshoeing territory above Sumikawa Snow Park. From there, we hiked to Togatta Peak on Mount Zao through a landscape of pure white. I used snowshoes, while K-san and Kato-san strapped climbing skins to their skis and splitboard, respectively.
Sumikawa Ms Guide & School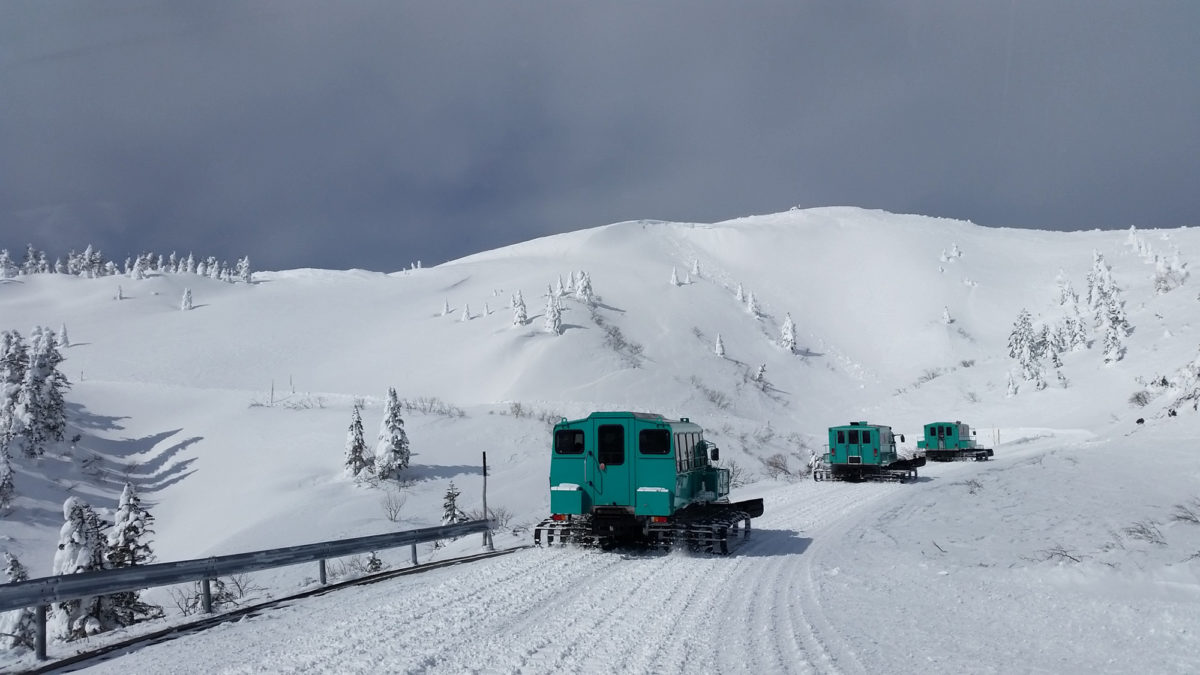 Our first destination was Togatta Shrine at the summit. The severe cold and wind on the summit cause snow and ice to crystallize around the shrine at outlandish angles, transforming it into a phantasmagoric spectacle like nothing K-san or I had ever seen. We stood motionless, in awe. As the skies cleared briefly we also caught a fleeting glimpse of the Okama Crater, filled to the brim with snow.
Wesley Keppel-Henry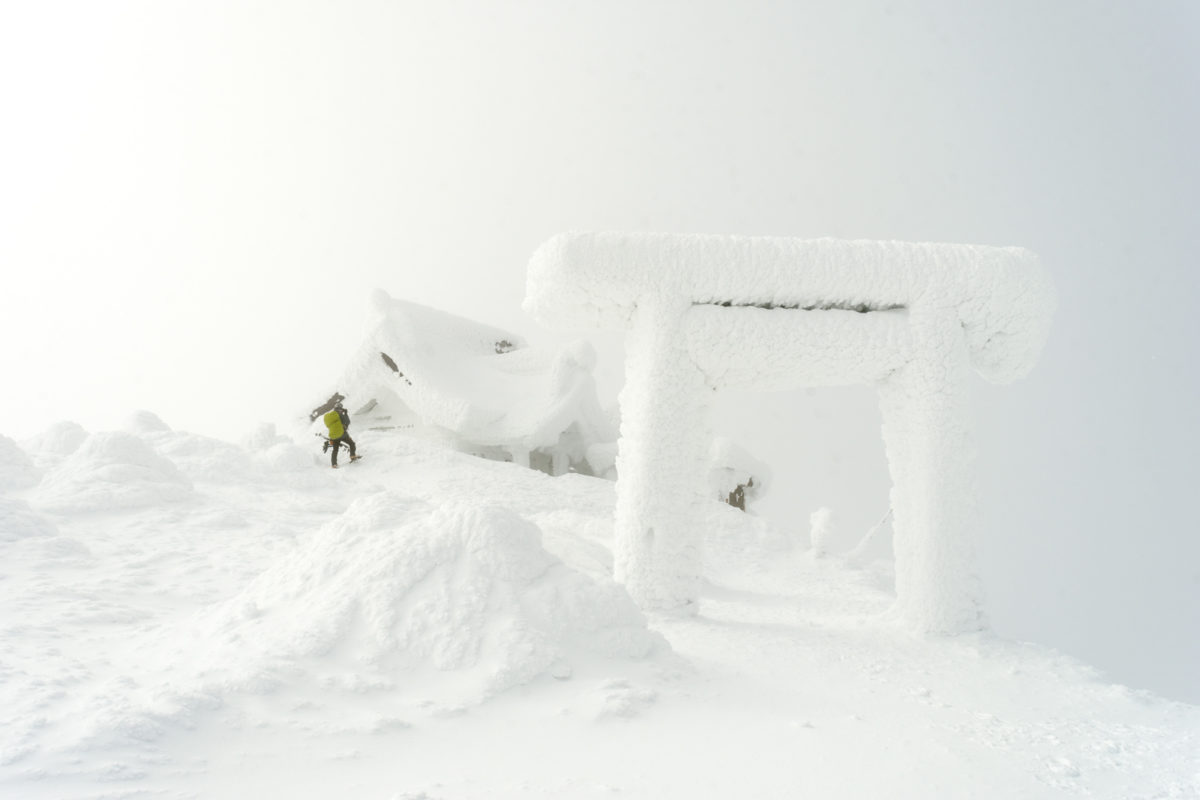 After a quick lunch in the summit shelter, we began our backcountry descent. Words cannot express the exhilaration of boarding down from a mountain peak through pristine wilderness. The powder was so silky and deep it was difficult to judge speed, the ride so smooth it fooled me into thinking I was traveling slowly.
Wesley Keppel-Henry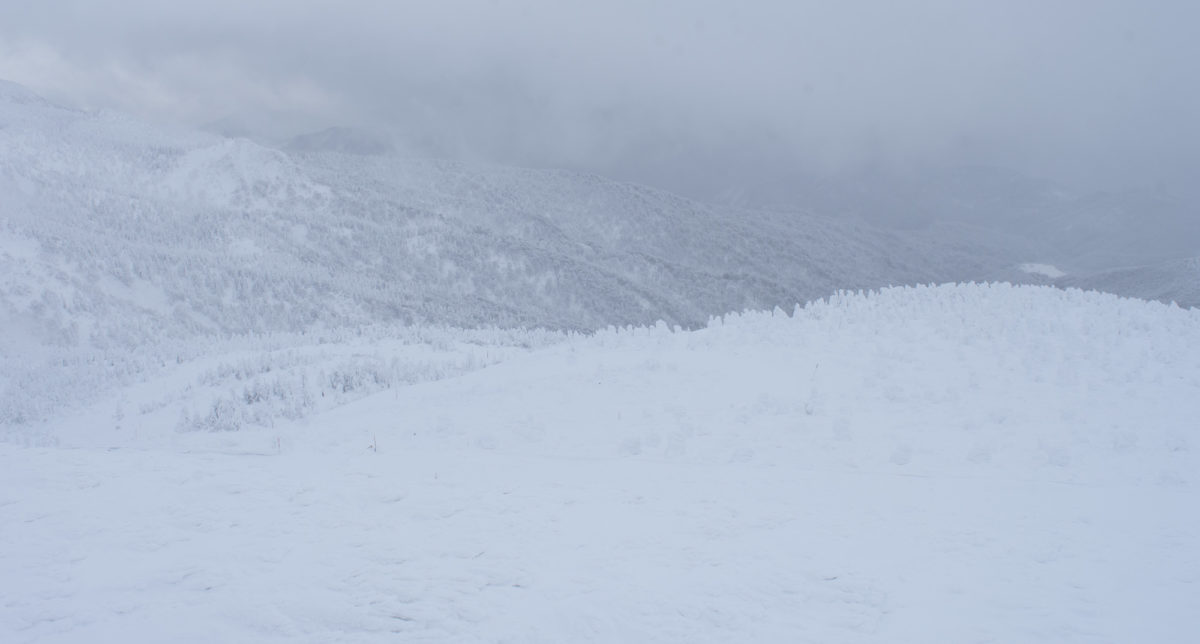 The upper edge of the treeline here is populated by snow monsters, striking to look at and easy to avoid, well, striking. The dense forest below was an entirely different story—too dangerous for beginners. To avoid it, we took the highway! The Zao Echo Line is closed in winter . . .  to vehicular traffic. Boarding down the highway was as relaxing as any green run and an undeniably novel experience.
Wesley Keppel-Henry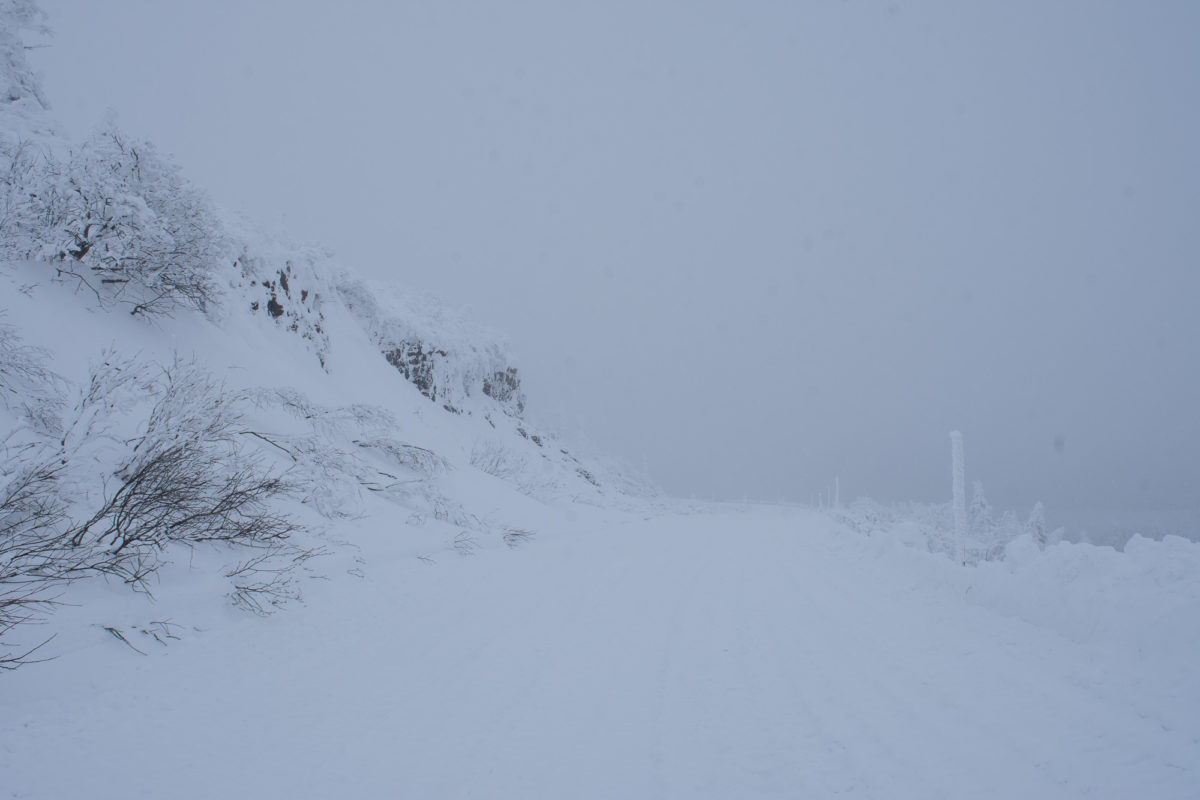 Last Update
February 16, 2020

I am grateful to Kato-san for his careful preparation and patient guidance. With any luck, I'll be back soon to tackle more challenging terrain!


WEBSITEhttps://msguide-mt.com/

Mt. Zao

Tags