Photo by Ryuma Kanaya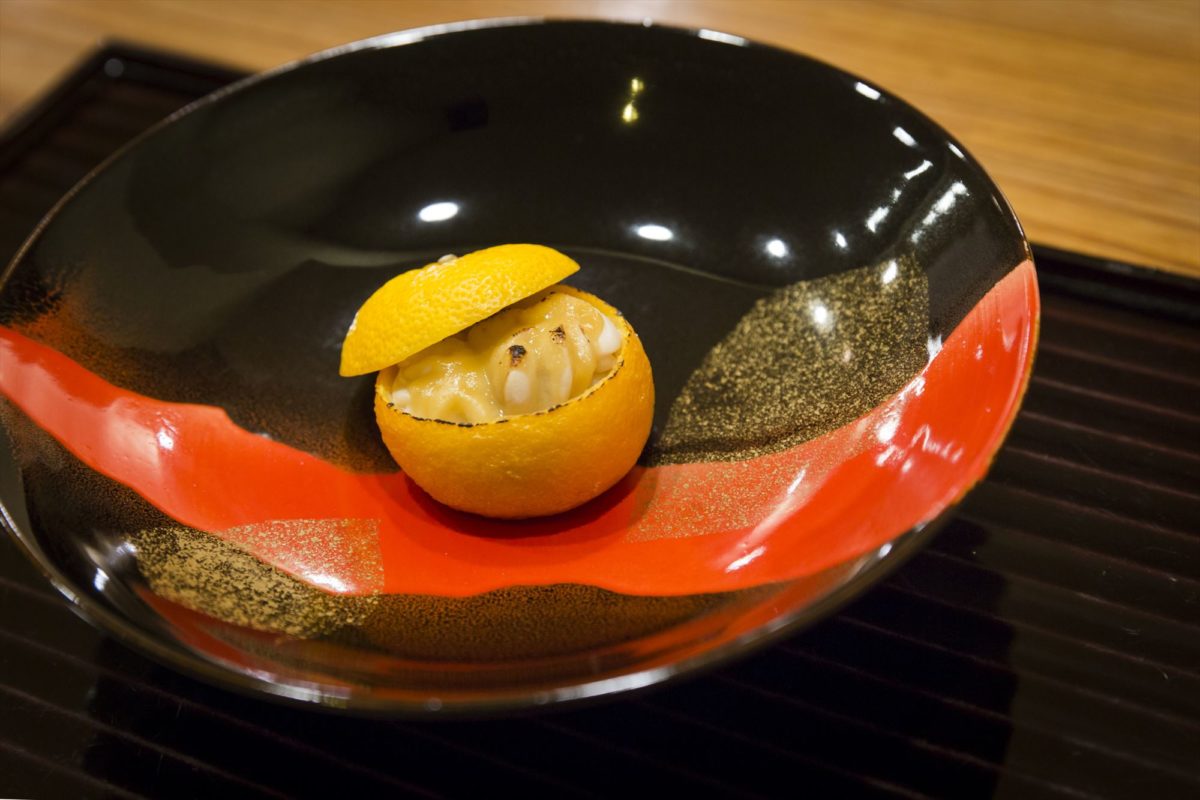 Photo by Ryuma Kanaya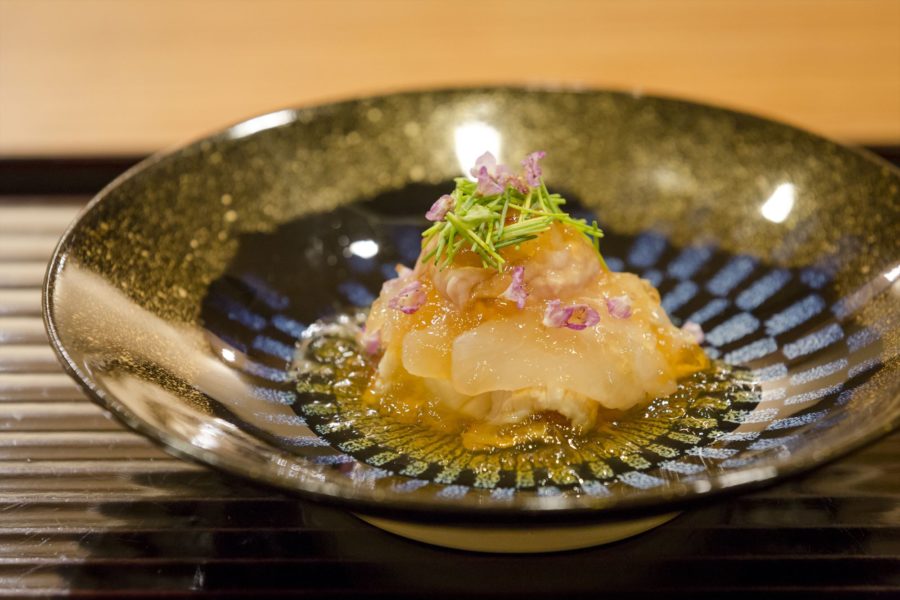 Photo by Ryuma Kanaya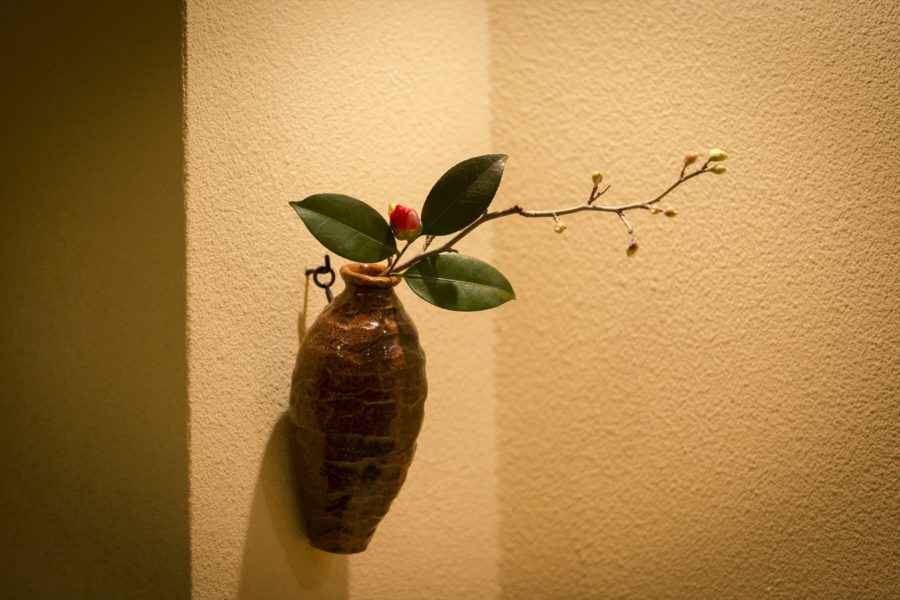 When speaking with Toshiaki Okazaki, his sheer humility almost makes you forget that he is one of the most celebrated washoku (traditional Japanese cuisine) chefs in Miyagi and beloved by locals, myself included. Upon first impression the dishes reflect the demeanor of the chef, neither flashy nor intimidating. However, it doesn't take much scrutiny to realize that their superb flavor, aesthetic presentation, and seasonal expression are nothing short of masterful, created from Miyagi's rich natural diversity. In that sense, I may go as far as to say that Okazaki crystallizes the virtues this land has to offer, both naturally and culturally.
Ryuma Kanaya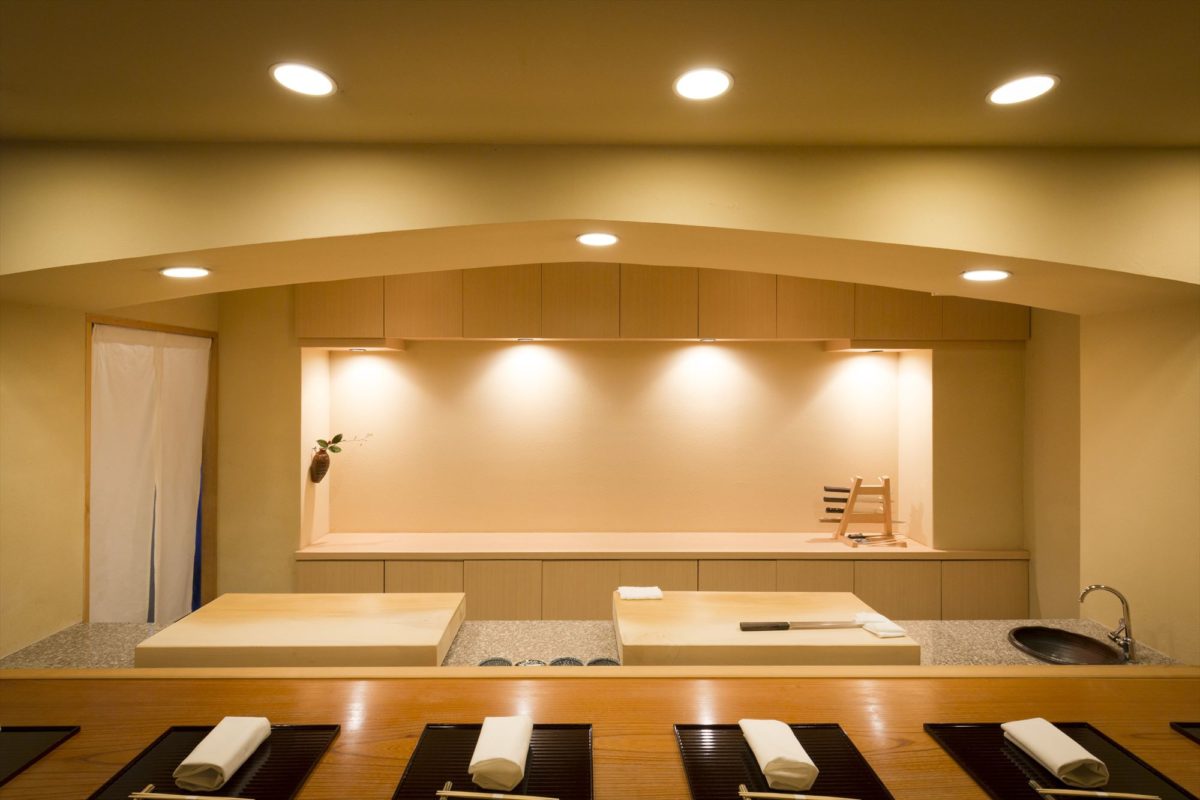 "I wanted to focus solely on cooking," explains Okazaki on why he left his post as chef at Okazaki Ryokan, his family's inn in Aone Onsen, to start his own restaurant in Sendai. Ten years on, his fan base has grown widely, and Okazaki is where many Sendai locals go to celebrate a special occasion or bring esteemed guests.
Sourcing the majority of his ingredients locally, his dishes are pure, delightful expressions of the seasons in Miyagi. "Good seasonal dishes give you a burst of fresh sensation," says Okazaki. His horsehair crab and lily root steamed with rice (毛蟹と百合根の飯蒸し) is one example of that—the in-season crab is bursting with natural umami.
"I want to make dishes that are pure, upright, and dignified," says Okazaki in his characteristically modest tone. Many would say he is doing that extremely well, including myself. On top of the stunning visual beauty, every time I taste his dishes, one thing that strikes me is the synthesis he creates from seemingly contradictory elements. In many dishes, you don't taste the seasonal ingredients as they came. They are changed or combined in one way or another. I'm often amazed that doing so accentuates their characteristic flavors rather than subdues them. They taste more like their true selves than even when eaten plain. In other words, his dishes are both stunningly simple and mesmerizingly complex at the same time.
Ryuma Kanaya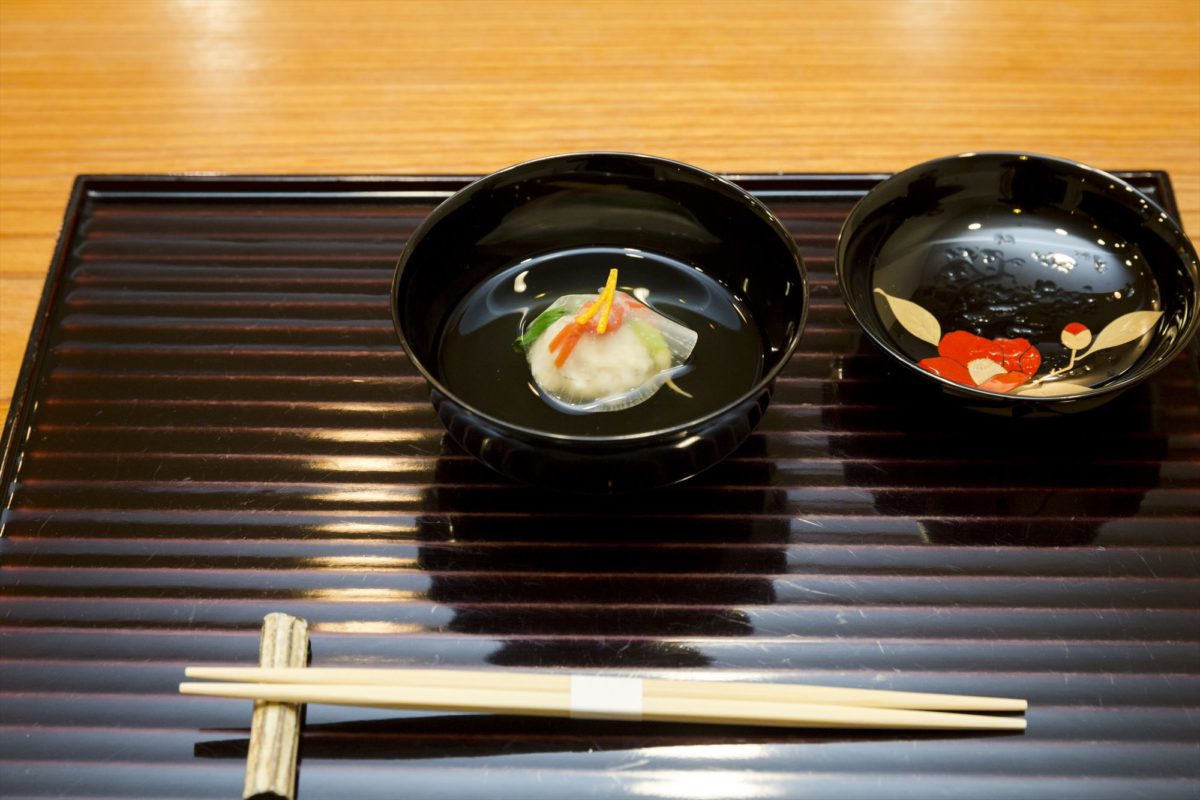 With such remarkable dishes at the center, dining at Okazaki is a complete experience: the hospitality is impeccable, a rich selection of sake and wine is readily available, and even the tableware is locally sourced and carefully selected to express the season. Notice the camelia motif in winter: a flower that blooms in January, symbolic of the season. If circumstances allow, reserve a counter seat—watching the chef work right in front of you is a joy.
All things Okazaki does are firmly rooted in washoku tradition. Yet his restaurant never gives off a conservative impression, because of the owner-chef's ceaselessly innovative spirit. "I sense the season and how various ingredients develop. Then I imagine how I would like to convey this to my customers. So even for the same time of year, the menu can be quite different from one year to another," explains Okazaki. His sentiment calls to mind that of an Impressionist painter.
Ryuma Kanaya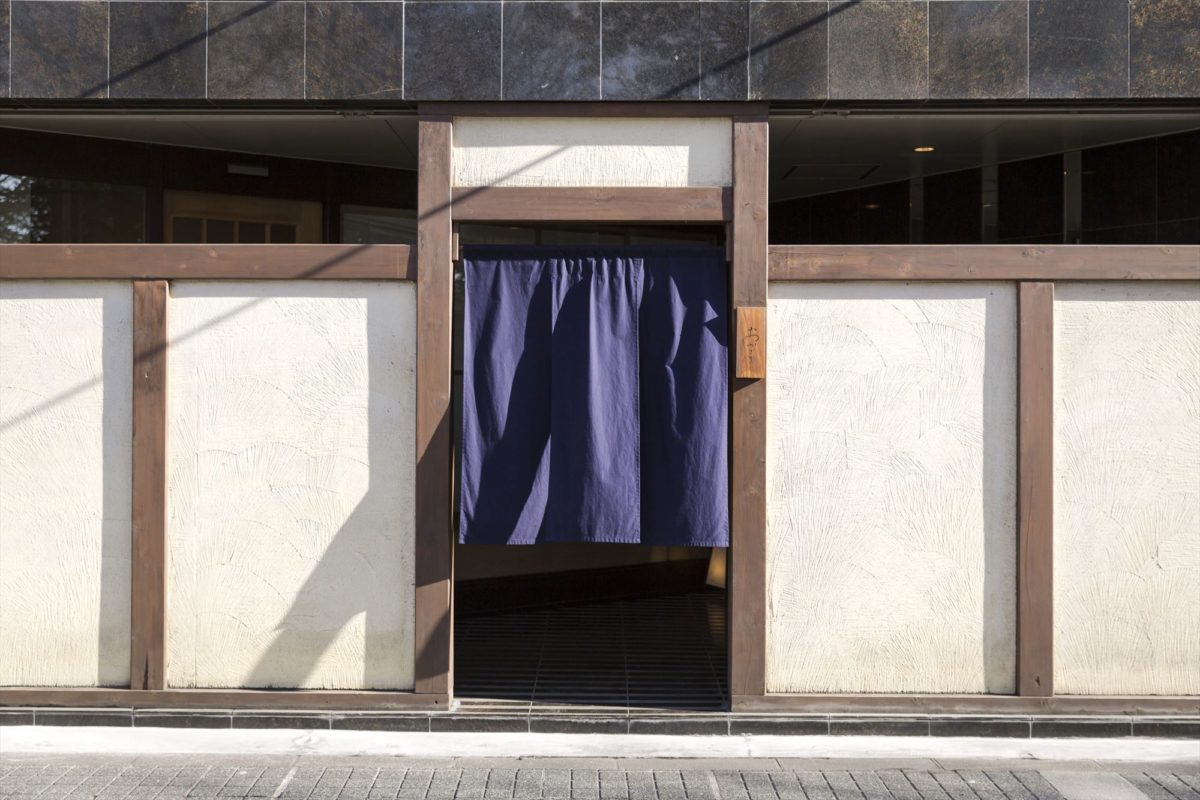 Last Update
November 17, 2022

With his unmatched skill and sensibilities, Toshiaki Okazaki brings out the unique flavors of Miyagi's seasons. It was here in Okazaki that I learned expressing the freshness of ingredients is not necessarily about simple directness. And yet, it is also true that it is the essence of these pure ingredients which allows him to create dishes that are unique to Okazaki. In an almost Zen-like way, the result of this chef's artistry is simple deliciousness that requires no effort to enjoy.

WEBSITEhttp://www.nihonryori-okazaki.jp/

Sendai

Tags