Photo by Robert Rodriguez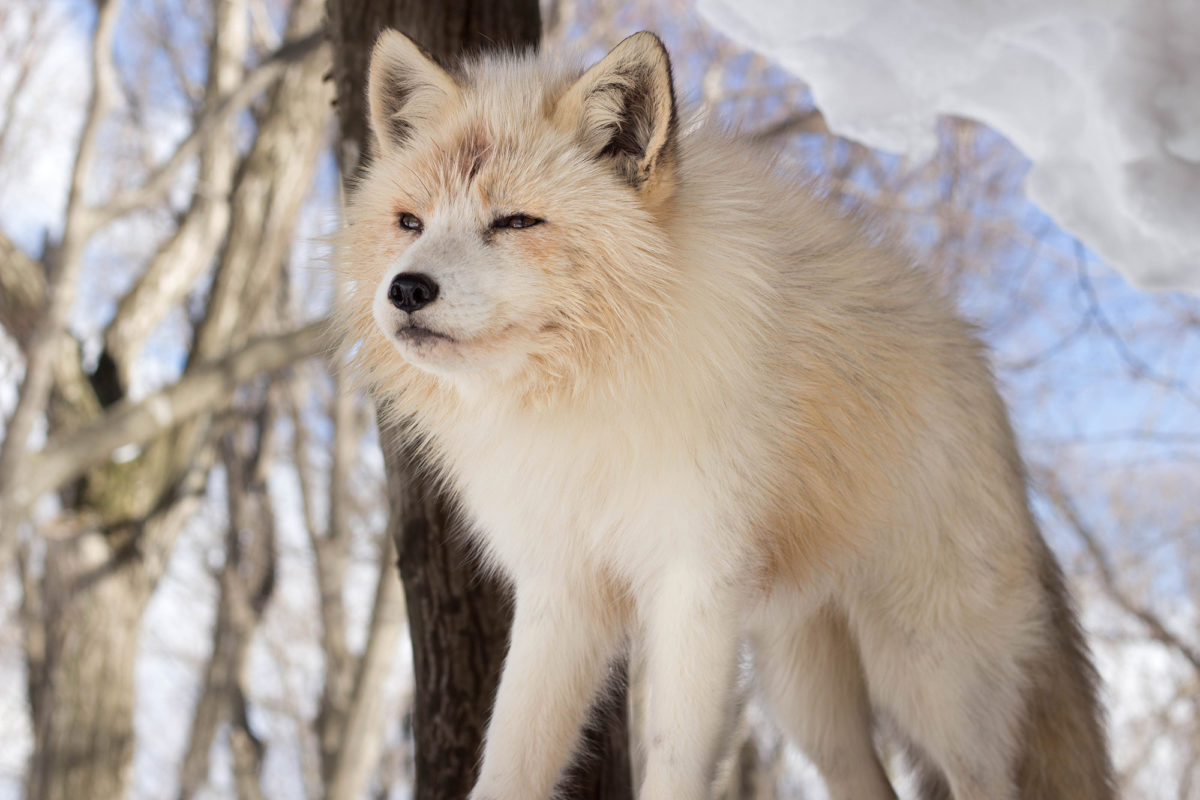 Photo by Brian Takahashi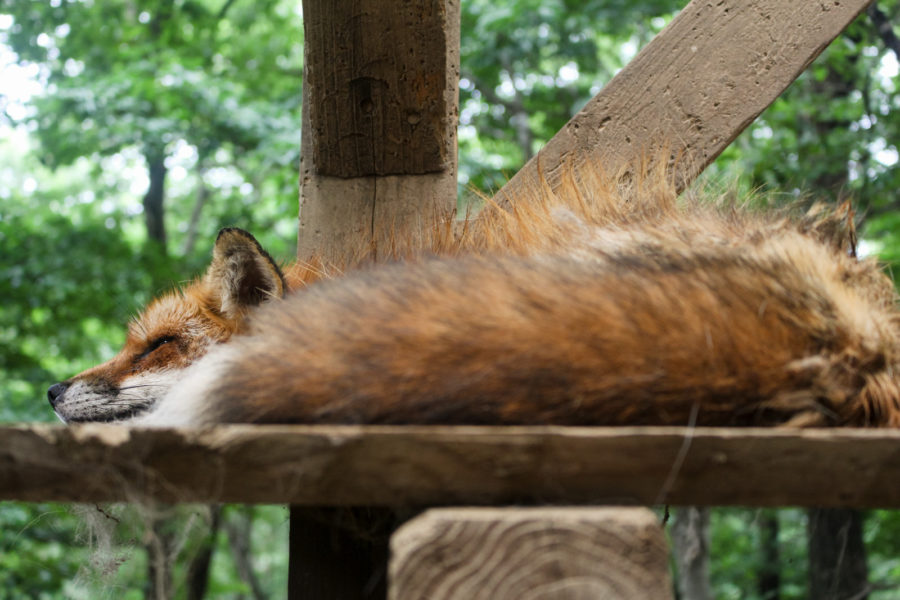 Photo by Brian Takahashi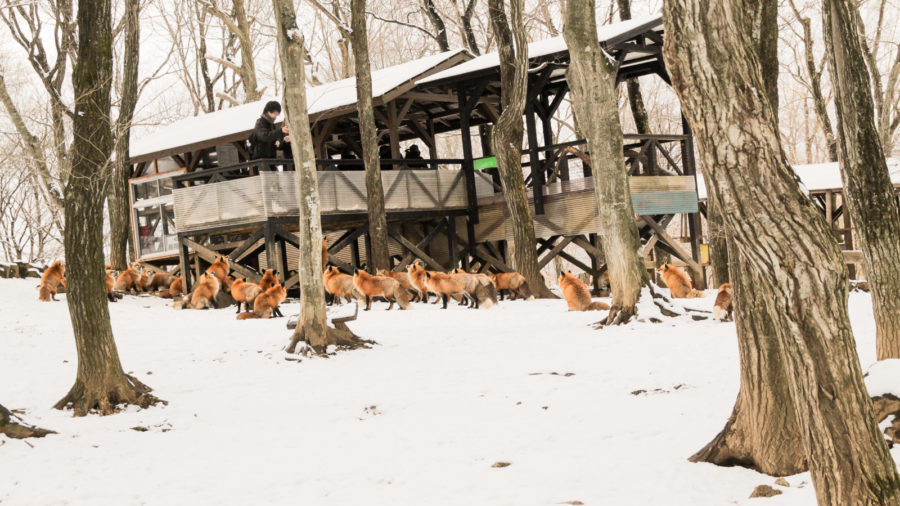 Have you ever wondered what it's like to be in a group of foxes? There is place in Japan where you can observe fox behavior up close—hundreds of Japanese foxes playing, sleeping, even sometimes squabbling. It's called Zao Fox Village, a fox reserve situated on the southwestern slope of Mount Zao. There, many foxes live free-range, uncaged and able to run freely. In this free-range area of Fox Village, there are no barriers separating the foxes from their human visitors.
Table of contents
A Muslim Guide to Fox Village
Brian Takahashi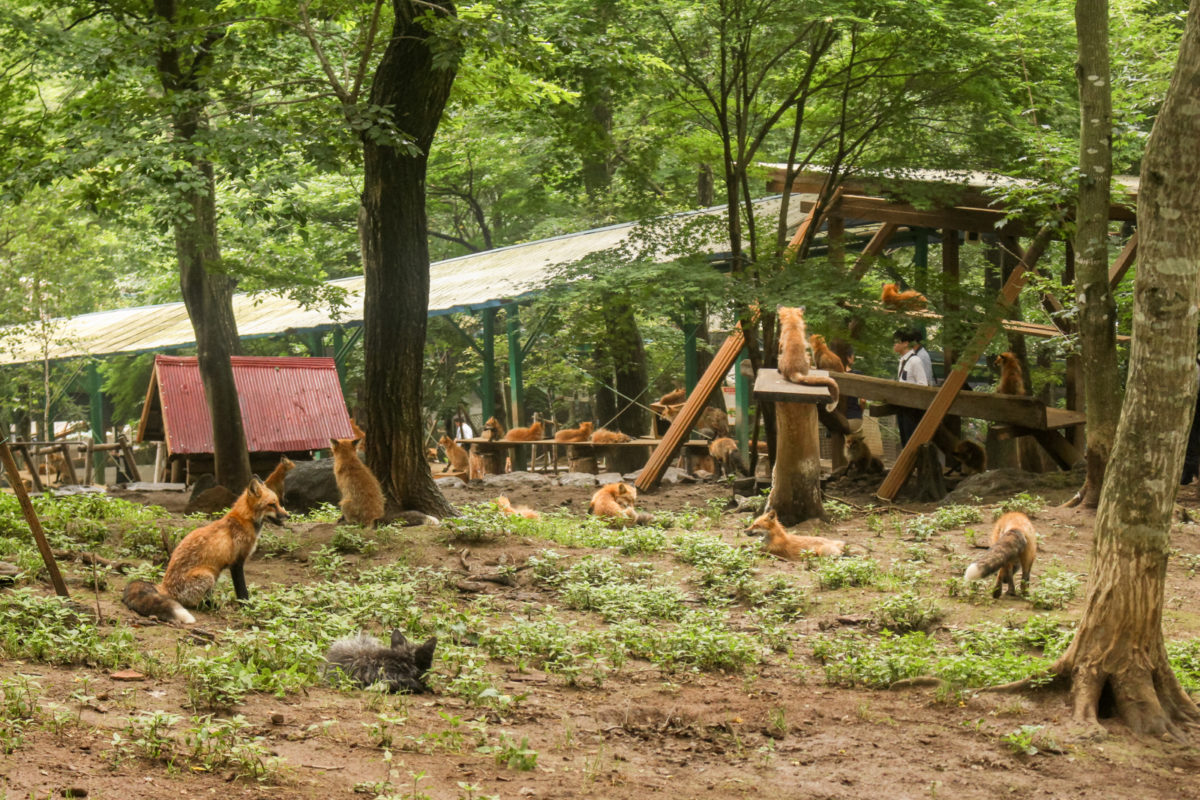 I went there with my wife and kids as soon as we heard about this magical place. We traveled by car from Yamagata Prefecture, which took about two hours. The drive was very scenic, offering nice views of the surrounding mountains and forest.
This park is divided into two areas. In one, you can see caged foxes. Or, you can enter the free-range area where foxes roam freely. Other than foxes, you can also enjoy watching and feeding rabbits, sheep, and even horses.
Natasha Fox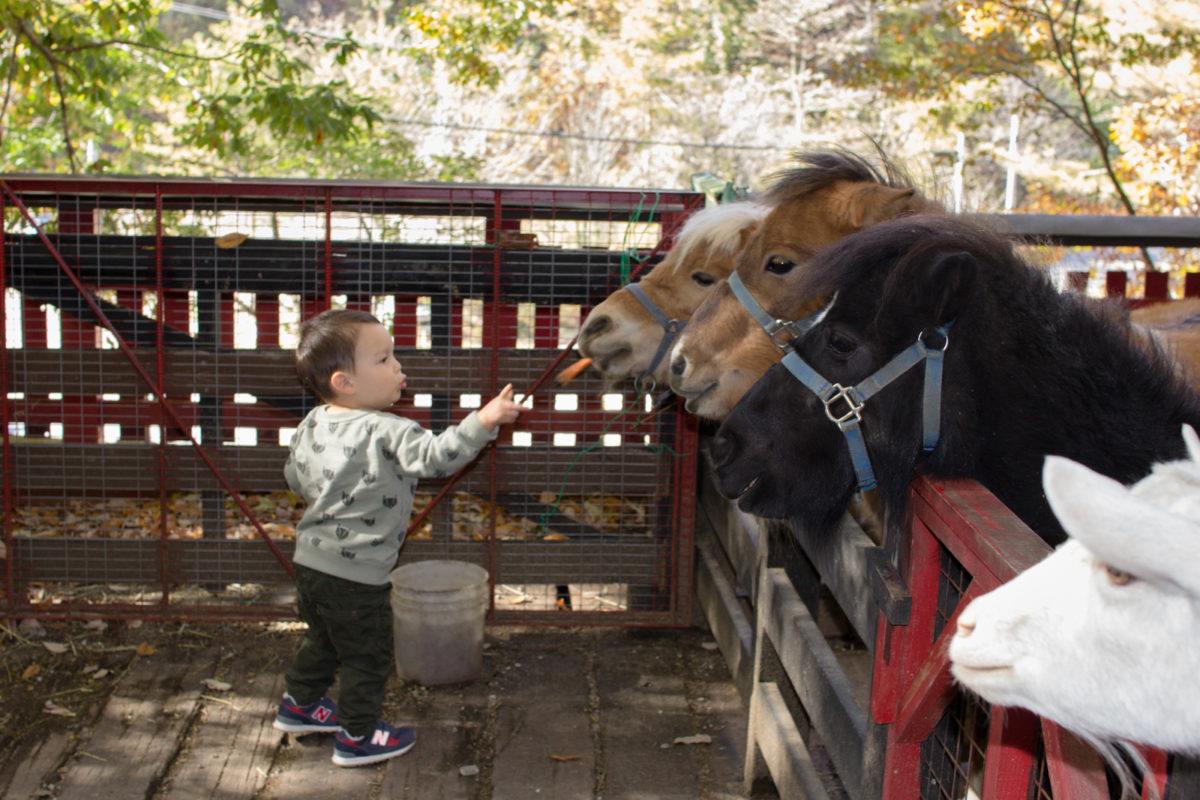 I also got the chance to feed these cute foxes from the special feeding platform with my kids. It was an unforgettable experience, seeing these foxes approaching us for food. Fox food is sold for ¥200 at the feeding platform.
Natasha Fox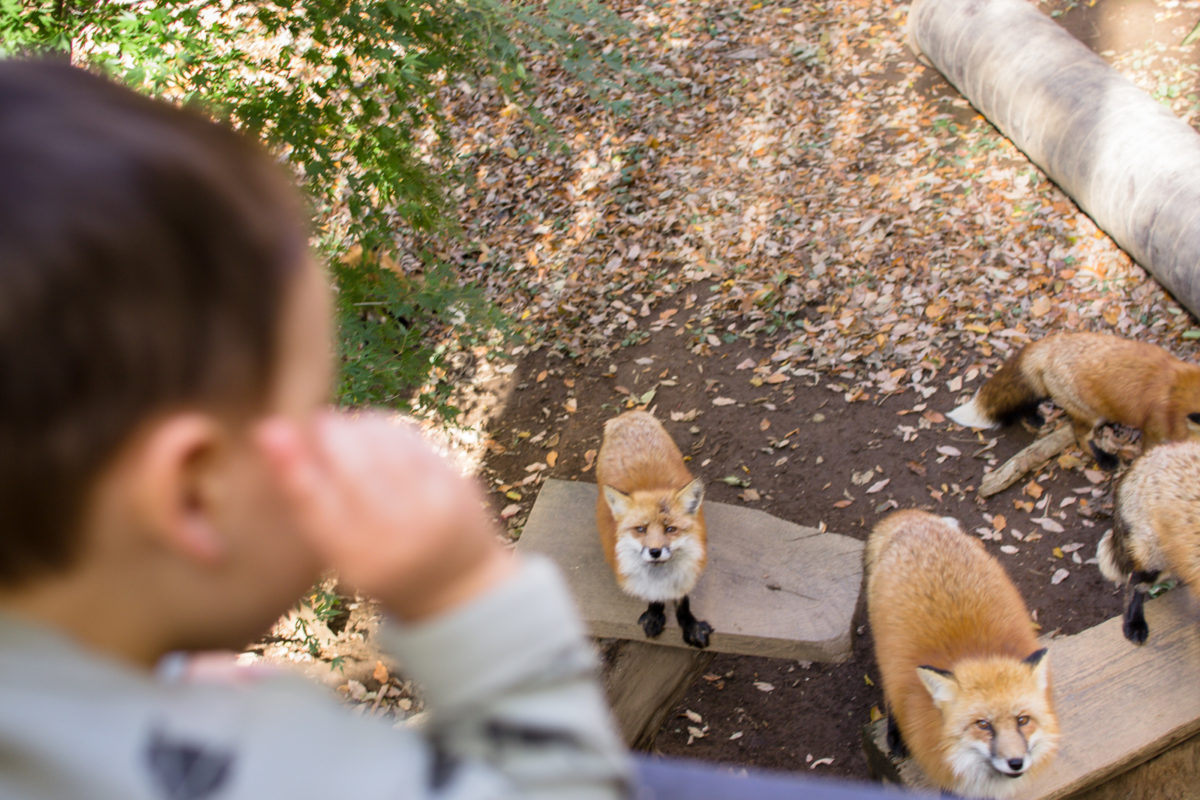 There even are several times a day when visitors are offered the chance to pet and cuddle the foxes under staff supervision. Please check the official Fox Village website for information about the petting schedule, as it it varies based on weather and season. Do not worry about your clothes, as they provide a special jacket to wear while you are petting the foxes.
Sanicha Yaklai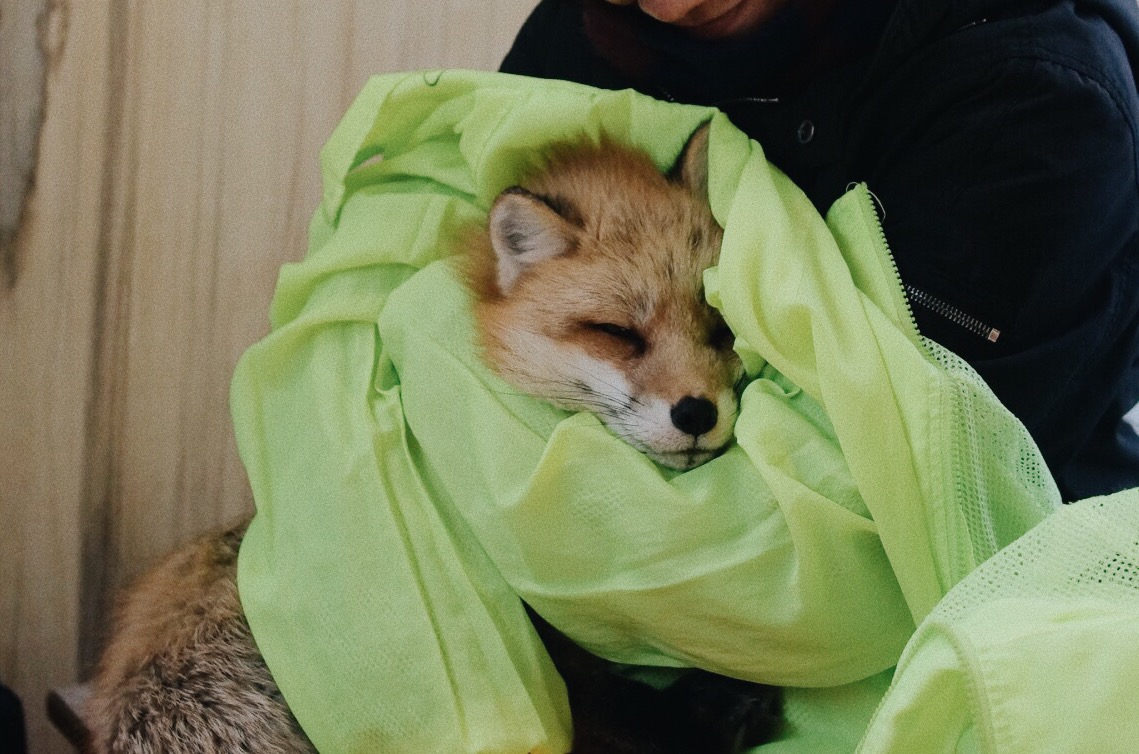 Can Muslims touch foxes?
This is a matter of debate amongst Muslim scholars. Opinions differ, but many Muslim scholars classify a fox as being different from a dog, meaning it is permissible to touch foxes.
Clean and Safe
For people who are concerned about the risk of disease, don't worry: the foxes here are free of echinococcosis. The staff here takes good care of the foxes, and carefully monitors them for any signs of infection. The foxes here are different from wild foxes; they are a species originally bred for its fur.
Things to note
As soon as you enter, the staff will explain to you the dos and don'ts of being near the foxes. Note that you are prohibited from bringing in any dangling items or jewelry, as the foxes may mistake those items for food. You can take photos of them up close, but be careful as they may bite if they feel threatened. As fox are primarily nocturnal, you might find almost half of foxes in the area sleeping at any given time. But there are also always some foxes active and running around.
Brian Takahashi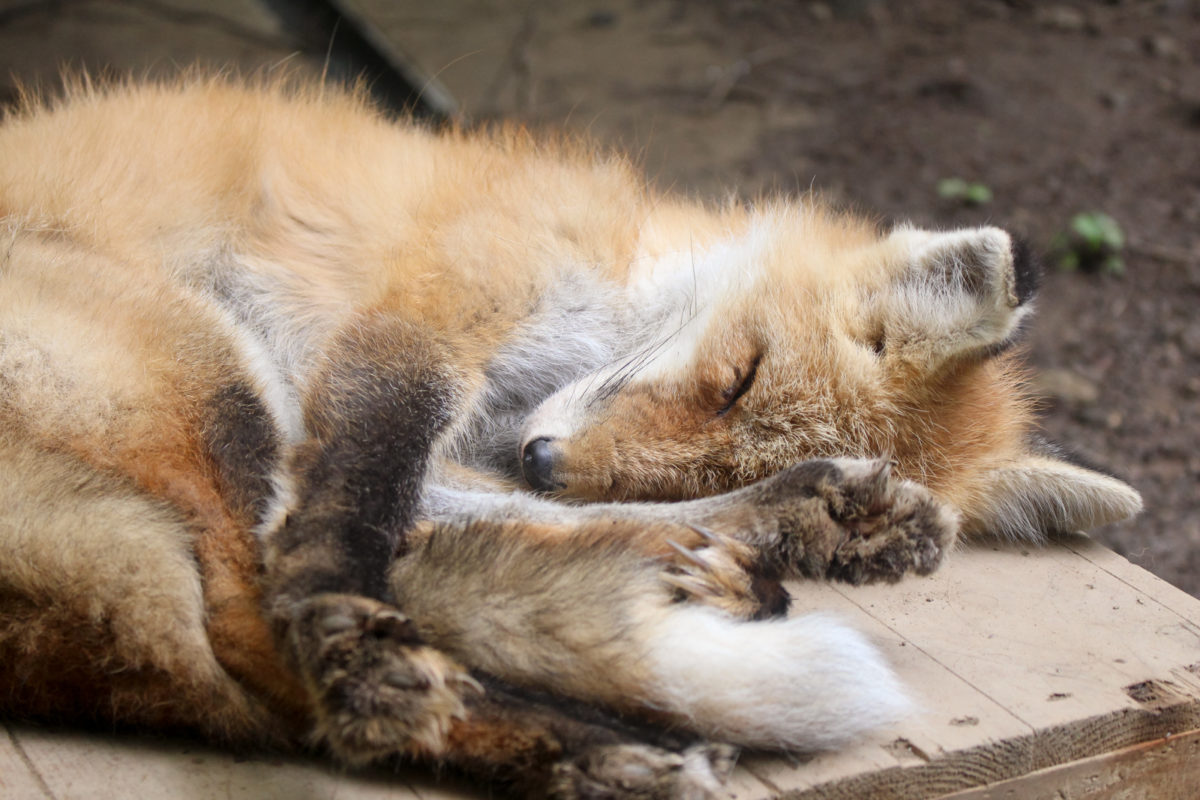 Last Update
December 1, 2022

Muslim-friendly eats
On our way back to Yamagata, we stopped by the Zao Dairy Center (蔵王酪農センター) for a bite to eat. There are lots of dairy-based snacks and souvenirs here that you can sample before buying, and a restaurant serving cheese-driven foods like pizza and ice cream. Note that some of their products may contain rennet, so may not be permissible depending on which Muslim scholar's school of thought you follow.

WEBSITEhttp://zao-fox-village.com/en

Mt. Zao

Tags