The Ishinomaki Community and Info Center was established in 2015 to document the earthquake and tsunami of 2011 and the progress of the reconstruction. The center is directed by Richard Halberstadt, a native of Reading, England. Halberstadt has called Ishinomaki home for more than two decades now. While many foreign residents evacuated Japan in the wake of the 2011 disasters, Halberstadt was one of the few who resolved to stay for the long haul. He and the Center's other staff are an excellent source of information on the city's history and current state of affairs as well as the challenges it faces going forward.
Miyagi Prefecture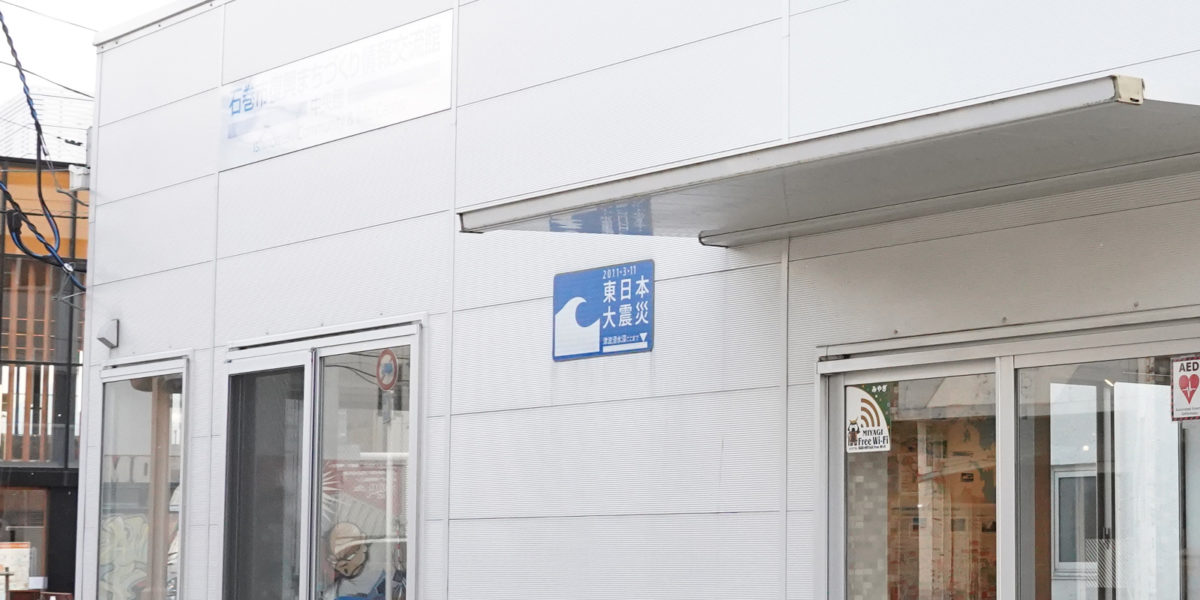 "The city basically owes its prosperity to the water that surrounds it, including the ocean, river and canal. But of course the flip side is the dangers that such bodies of water pose," observes Halberstadt. Indeed, the water and its role in life here has brought both abundance as well as destruction. On March 11, 2011, one of the most powerful earthquakes ever recorded struck off Japan's northeastern coast, triggering a massive tsunami that took the lives of over twenty thousand people. Eighty miles (130 kilometers) from the epicenter of the earthquake, the sea roared up the mouth of the Kitakami River, causing the river to flow backward and engulf the city. At one point nearly half of the city was underwater. Throughout the city center, electric poles bear small blue and white signs documenting the tsunami's depth in that location, a reminder every day of what happened here.
Miyagi Prefecture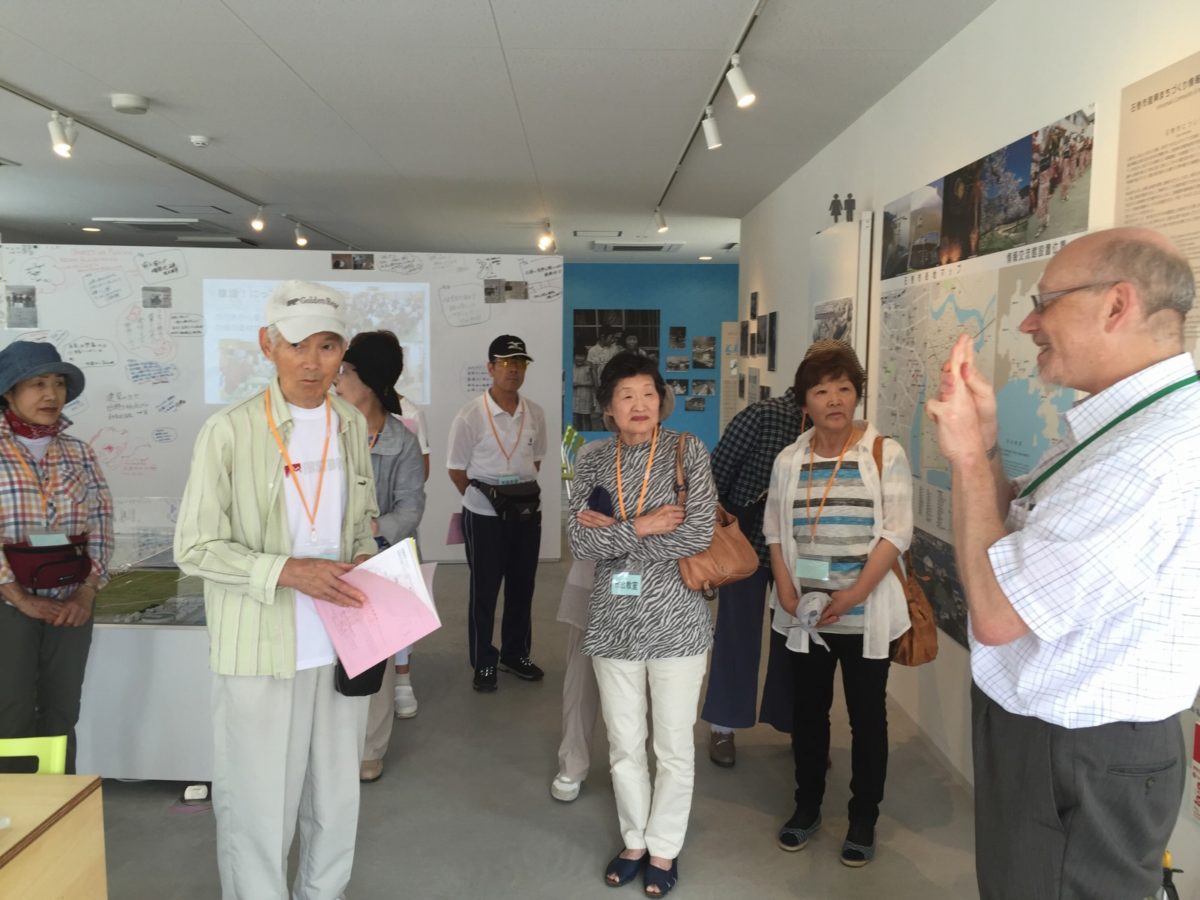 The Center contains maps, photos and other media detailing how this urban flood took place and the steps the city is taking to protect against future disasters while still embracing its natural surroundings. More spacious and inviting than its modest exterior suggests, the Center houses an impressive collection of exhibits and literature in Japanese and English, as well as a 3D model of the city—all very helpful in conveying the scope of the disaster and the overall direction in which the recovery is heading. Visitors who wish to have in-person English guidance should phone ahead for Halberstadt's availability, as he does his best to accommodate such requests. The Center offers a unique opportunity for visitors to learn about the multifaceted nature of the city's ongoing recovery.
Miyagi Prefecture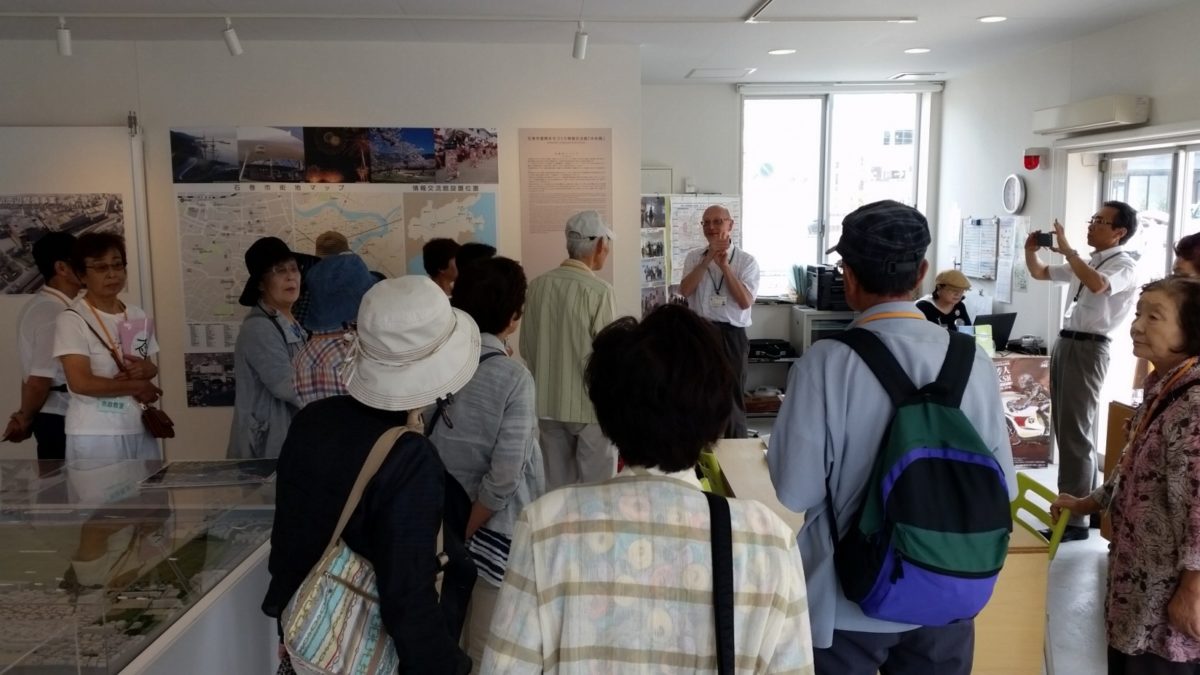 Last Update
February 14, 2019

Visit the Center and shop local to contribute to Ishinomaki's ongoing recovery. The nearby Genki Ichiba (いしのまき元気いちば) is a one-stop shop for food and gifts sourced from the surrounding land and sea. To get a broader perspective—literally—on the state of the recovery, head up the hill to the Hiyoriyama Park overlook, where you can compare the current view to photographs pre-2011 posted at the observation deck.

WEBSITEhttp://www.city.ishinomaki.lg.jp/cont/10151000/9200/20150302212702.html

Sanriku Coast

Tags